Time for revolutionary change: Aiming for net gain
We drive revolutionary change in our industry, promoting the sustainability agenda through our own operations and supporting our clients to achieve their sustainable business goals. We want to create a place where our people can thrive, deliver performance we can be proud of, support communities who are better for knowing us, and ensure environments are both protected and enhanced.
"The aim shouldn't be to minimise damage to the environment, but to ensure that every action we take leaves a net gain to society."
With the steps we are taking as a business to commit to a sustainable future, we are dedicated to ensuring that we accelerate this change as soon as we can, incorporating Environmental Social Governance (ESG) criteria in all our projects, creating high-quality and sustainable spaces and applying social responsibility in our relationships with our employees, suppliers and contractors and in the communities in which we operate.

As a member of the Institute for Corporate Governance (ICG), we also want to actively contribute to positive corporate governance by bringing our ideas of internationality, diversity and transparency. With this ambition, and our stakeholder engagement activities, we are focused on four core areas:

Environmental management
Our aim is to continue best practice in managing environmental issues, but also ensure we develop a 'net gain' in biodiversity on larger projects and start targeting water reduction at our sites.
Climate change and carbon
We are committed to achieving net zero carbon emissions by 2030
, and introducing an internal carbon tax by 2024 that can be used to fund sustainable innovation projects across our business.
Circular economy
Our circular economy policy aims to stretch our business, ensuring we develop our own ISG Materials Passport linked to our BIM models for all larger projects, and commits us to reusing materials as much as possible.
Social value
We want to go further than just achieving client KPIs. We are committed to achieving a minimum of 25% social value on every project, compared to the contract value, as costed by the Social Value Portal.
Carbon Reduction Plan 2021-2022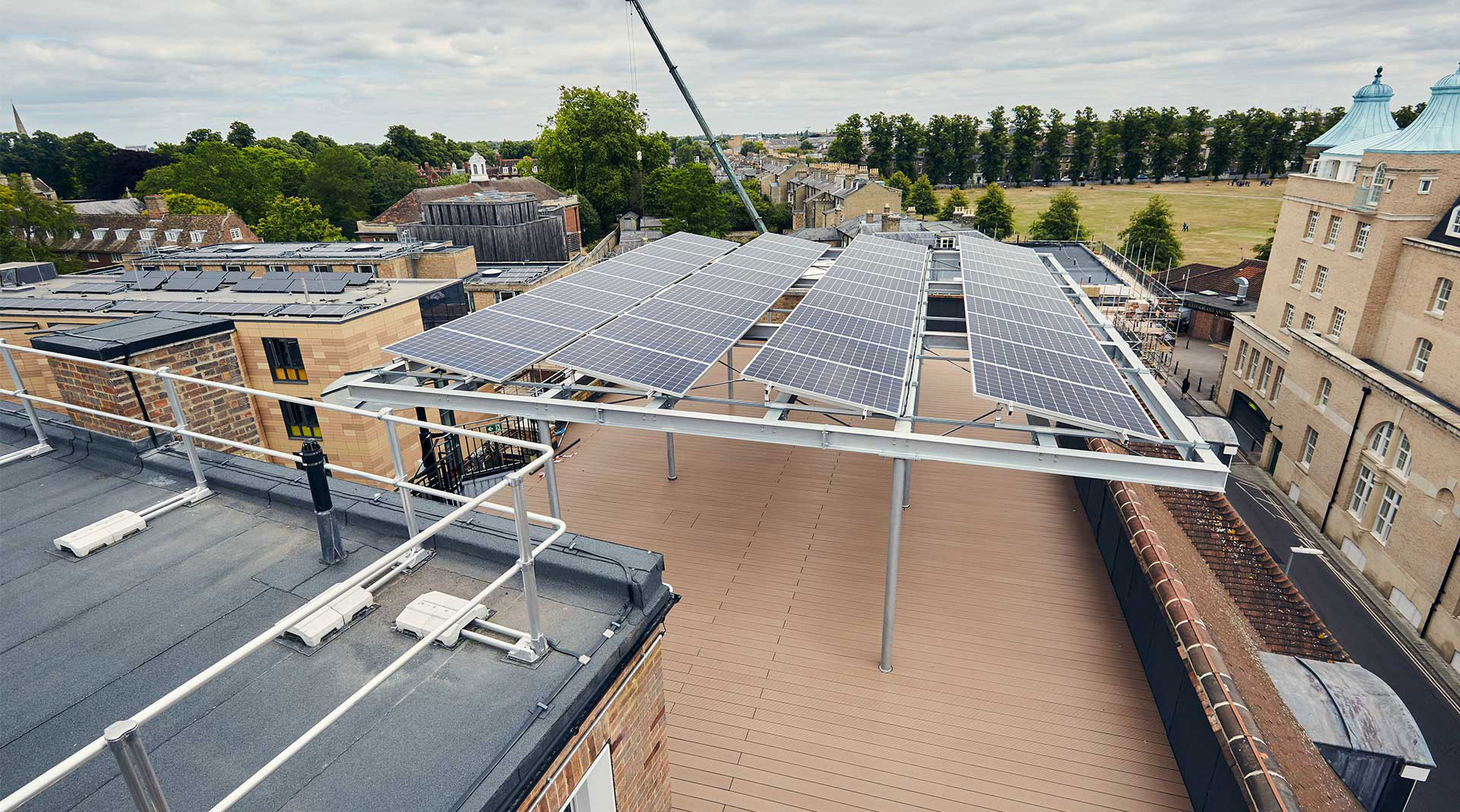 Low-carbon retrofit
As organisations are transitioning from short-term decision-making to long-term preparation for a new reality, underpinned by the ESG agenda as the driving force, our teams offer the expertise and knowledge to assist you in reaching your carbon reduction goals for your estate. We can help you set new standards for low energy use, carbon emissions and impact on natural resources.
Our low-carbon retrofit offering will ensure that your building stays ahead of energy usage legislation and maximises the performance of your estates and to meet your commitments and deliver long-term return on investment.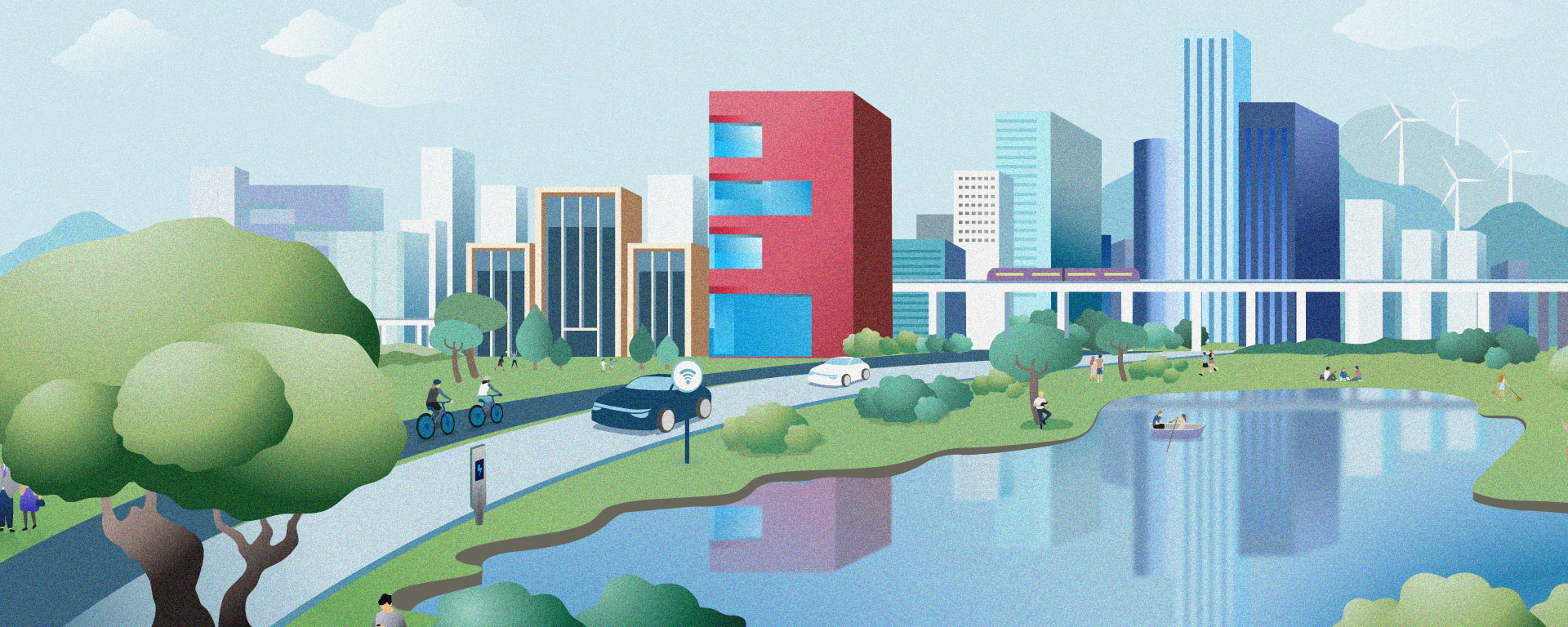 ISG's latest research and insight report 'Sustainable Buildings Monitor: Redefining Value'
Establishing a purpose-driven way to measure the true value of property.
'Sustainable Buildings Monitor: Redefining value' looks to create a new framework to identify untapped areas of development opportunity across the UK.
Research for 'Sustainable Buildings Monitor: Redefining value' encompassed in-operation performance data, social value, net zero, embodied carbon and circularity measurements, as well as proximity to green energy sources and local labour markets. This new research reveals key and untapped areas of development opportunity across the UK.
Our industry is clearly at an inflection point, and ISG seeks to think differently and be a force for good - advocating for and practising sustainable construction methods and modern methods of construction. We're encouraging the debate and facilitating knowledge transfer; bringing investors, occupiers and local government to the table and stimulating those conversations based on our findings.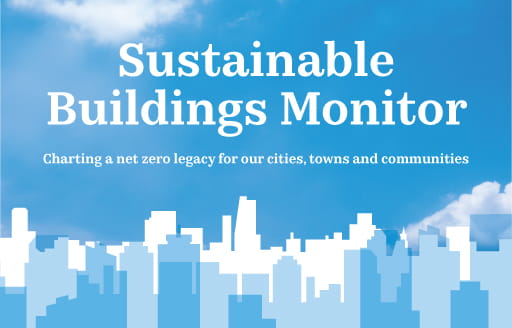 Sustainable Buildings Monitor: Charting a net zero legacy
Our previous research and insight report provides data on the regional variations in the emissions produced by the operation of commercial buildings across the UK.
If we are to chart a sustainable future, first we need to understand where we are now. How ready are you?
Download the report
Our accreditations and awards in sustainability