As organisations are transitioning from short-term decision-making to long-term preparation for a new reality, underpinned by the ESG agenda as the driving force, our teams offer the expertise and knowledge to assist you in reaching your carbon reduction goals for your estate. We can help you set new standards for low energy use, carbon emissions and impact on natural resources.
Our low-carbon retrofit offering will ensure that your building stays ahead of energy usage legislation and maximises the performance of your estates and to meet your commitments and deliver long-term return on investment.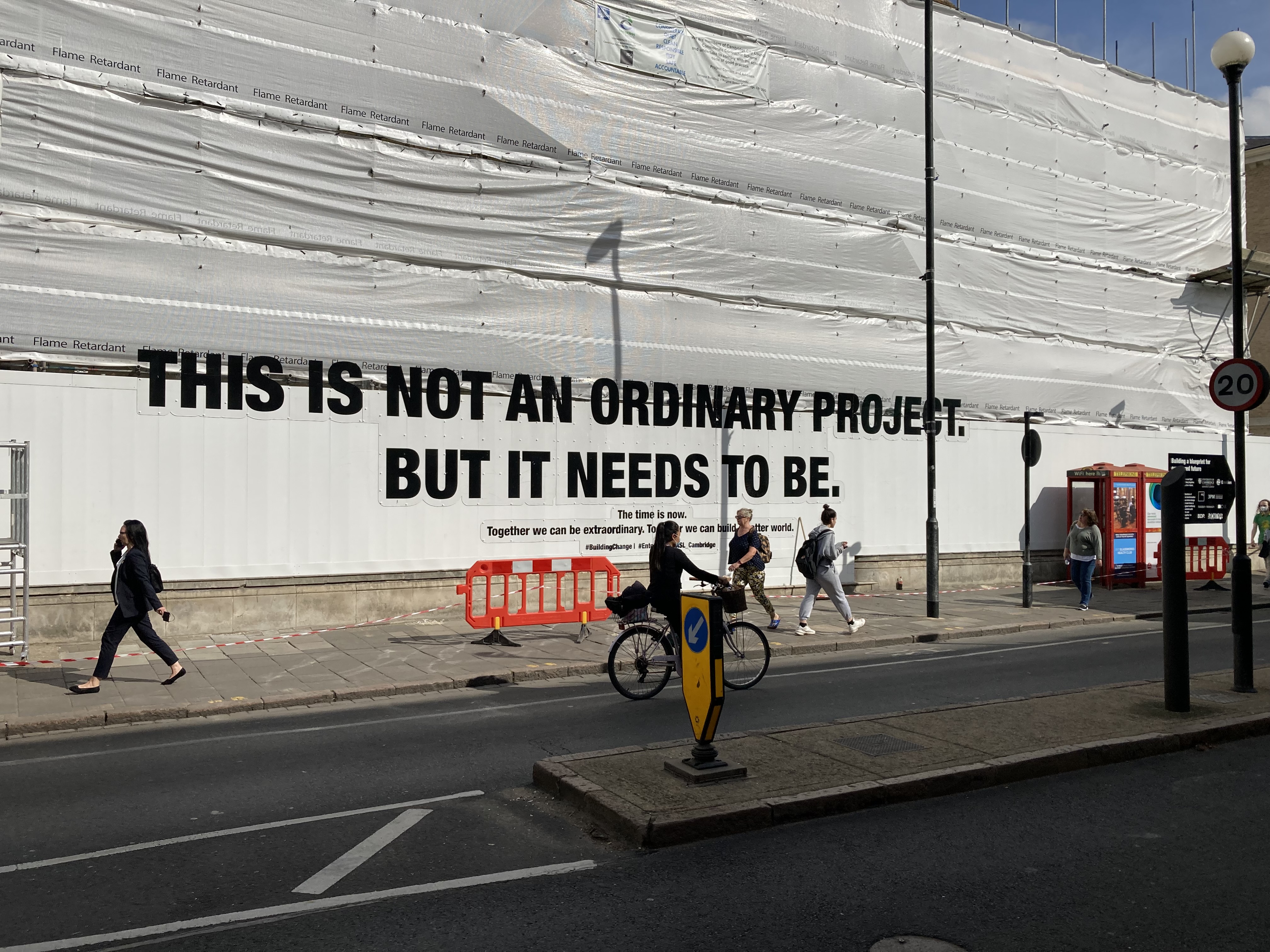 World-first sustainable office retrofit for the University of Cambridge Institute for Sustainability Leadership
The University of Cambridge Institute for Sustainability Leadership (CISL), The Entopia Centre, Cambridge
We're committed to helping our clients transform their buildings to operate in a low carbon manner, accelerating your pathway to net zero whilst ensuring you're positioned to meet immediate minimum energy efficiency standard (MEES) legislation.
We're also doing our bit by committing to achieving net zero carbon emissions in our operations by 2030. For more on our carbon reduction plan and approach to working with our clients, consultant teams and supply chain partners, click here.
A partnership approach
We work collaboratively to fully understand your carbon reduction ambitions and apply our deep knowledge and delivery expertise to ensure you meet your targets and bring certainty to your investment.
We create bespoke plans for organisations looking to realise carbon and financial savings, with key performance indicators embedded to bring assurance on your pathway.
As well as delivering low-carbon retrofit solutions, our partnering approach means we can stay with you from inception to project delivery and beyond, so that you can ensure your asset performance meets your aspirations and shapes your legacy.​
Our flexible approach means we can support you on every step of your project life cycle to help decarbonise your estate, or work with you at any phase, from evaluation to delivery or long-term asset performance management.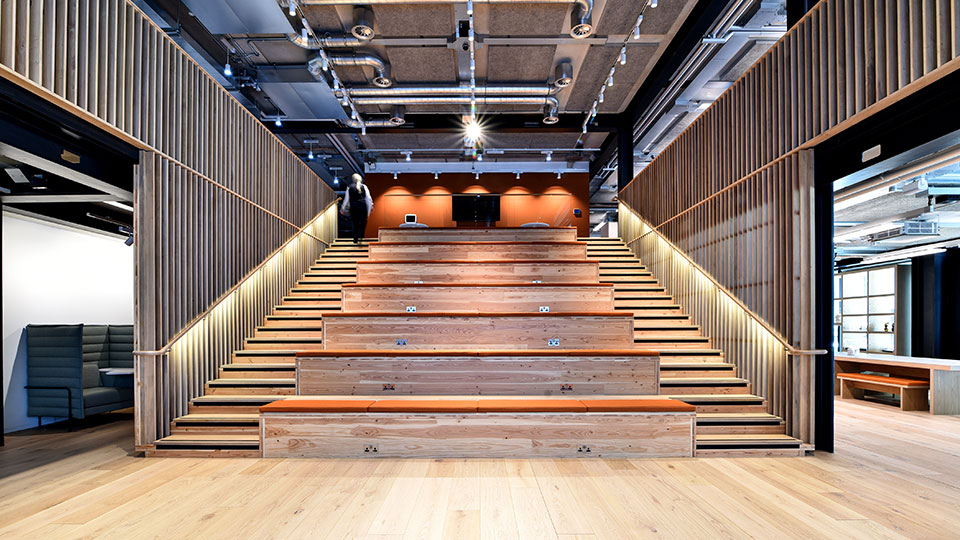 With Net Zero at the heart, Arup's blueprint for workplace design is driving a paradigm shift where ethics meets good business.
Arup, London, UK
'Dispelling the myths around retrofit. We know what must be done, so what can be?'
Hosted at BT's One Braham Street, we celebrated the launch event of our new service offering, low-carbon retrofit. The event saw the panel debate some of the challenges and opportunities surrounding the retrofit agenda.
Watch the full event here
Chaired by ISG's Head of Sustainability, Anna Foden, we also welcomed:
Peter Kelly, Group Director of Sustainable Operations, ISG
James Hepburn, Principal, BDP
Matt Cotton, Director, Twin and Earth
Ben Humphries, Director, Architype
Hugh Dugdale, Associate Director, Elementa
"Managing change requires consistency and guardianship. We must change the way we work and stay longer. It must never be a case of fit-and-forget."
This bold statement set the context for the discussion. The consensus being that we all have an important role to play, but critically, none of us can succeed in isolation.
The panel used the
Cambridge Institute for Sustainable Leadership's 'Entopia Building'
to dispel the myth that a deep carbon retrofit could not be achieved without inflating cost or programme. Setting out intent at the earliest design phases and being willing to compromise were agreed as key, and only possible by reimagining our own disciplines, how we come together and crucially, when.
There was a call for a design process led by user intent that shifts the focus from aesthetics to building physics. A process where knowledge is shared along the value chain and investors have a clear view of which assets meet their ESG criteria. And where contractors and consultants collaborate at every stage of the lifecycle, upskilling supply chains and occupiers on how to manage a building to perform.
The upswelling of consciousness around the importance of building performance, heightened by the current energy crisis, and pending BEIS legislation are welcome progress. However, with so much change and alternative metrics of success, people can be paralysed by choice. As an industry, we must promote greater industry participation with Government and help guide clients through change, as ultimately, our knowledge must be made available for all.
Watch the full event recording below: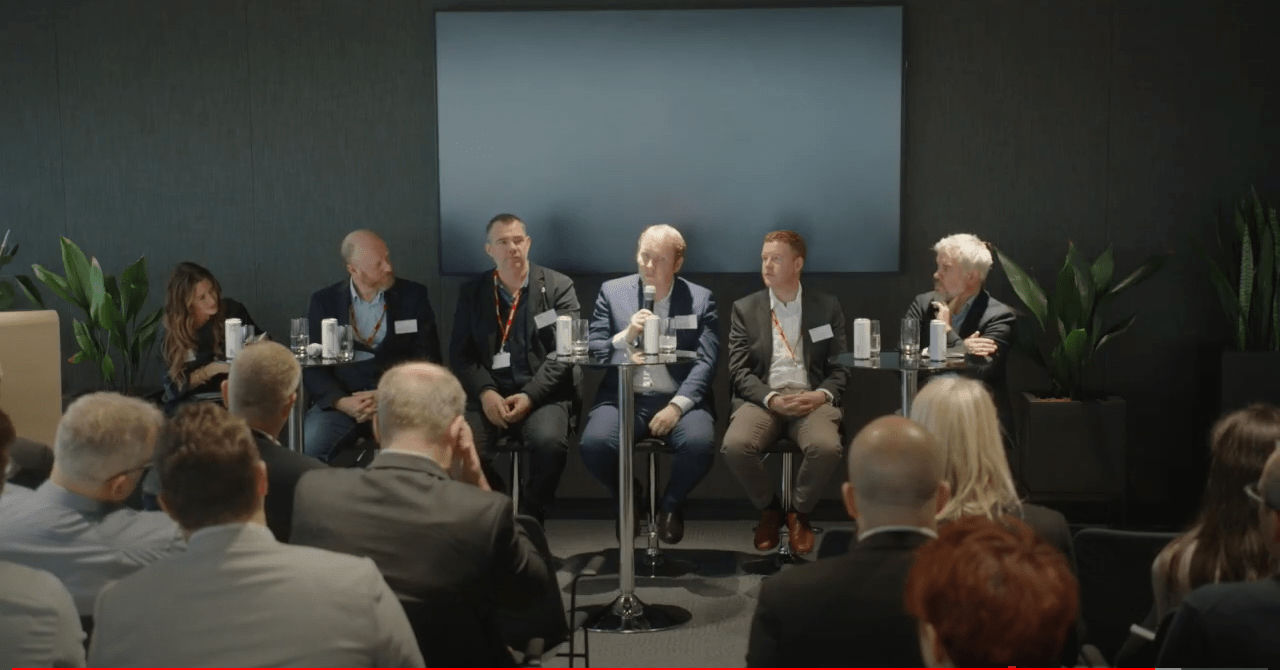 'Dispelling the myths around retrofit. We know what must be done, so what can be?'
ISG's Sustainable Buildings Monitor: Redefining value
Establishing a purpose-driven way to measure the true value of property.
Register here to be the first to receive the report
The construction industry can build walls individually or build a future together. The choice is ours. We all have a role to play in creating a sustainable society that delivers value and equity for all. Our carbon targets might be ambitious, but they're absolutely essential.
There has been a collective awakening to the long-term consequences of society's general indifference to the environment. The wider impact of our physical infrastructure faces critical scrutiny like never before. Our lives, on the other side of two years of radical global change, are transformed – and how we interact and relate to the built environment is a key part of that.
The momentum for genuine transformation is unstoppable, and purpose lies at the heart of this change. Short- term gain at any cost is reputationally unsustainable, with society, and the public and private sectors, coalescing around a vision for the future informed by environmental, social and governance (ESG) values. We are moving from theorising to operationalising to meet our ESG goals. We know that traditional property valuation methodologies are no longer fit for purpose, as we benchmark excellence against ESG criteria. We can redefine value. We can choose the better way.
This groundbreaking report, one year on from the publication of our research helping to illuminate the path towards a net zero legacy for our cities, towns and communities, creates a new framework for asset valuation based around purpose-driven metrics. Encompassing in-operation performance data, social value, net zero, embodied carbon and circularity measurements, as well as proximity to green energy sources and local labour markets, ISG reframes the future investment debate, and importantly reveals key and untapped areas of development opportunity across the UK.
To be truly sustainable we need to work beyond the constraints of current market forces. We must ask ourselves, how prepared are we to roll up our sleeves and establish a new way to measure our return on investment by genuine contribution to society?