At ISG we are acutely aware of the integral role that our supply chain partners play in delivering the highest quality projects, creating state-of-the-art workspaces and unparalleled experiences for our multitude of clients and end users.
Shared values
Our long-standing network of partners have bought into the ethos of ISG. They never stop learning, by bringing the latest innovation and best practice to our projects. They speak frankly about areas where we can improve and help support their growth and stability through regular feedback and reporting. And they always care about safety and quality, so every experience with ISG throughout the supply chain is a positive one.
Mutual standards
Just as important as the work we do is the way we do it. At ISG, we are committed to adopting safe and ethical working practices at all times; and we expect the same from our supply chain.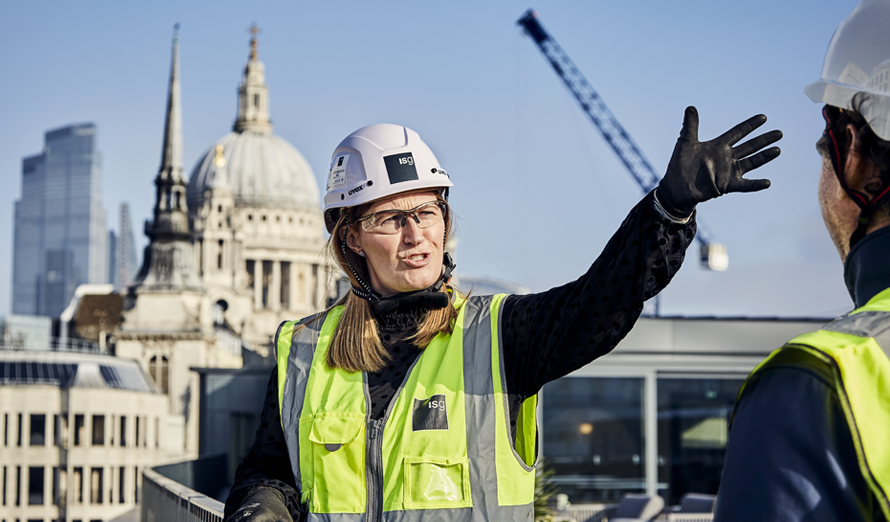 Early experiences taught Nicola an important lesson; it only takes one person to give you the confidence to break boundaries and fulfil your potential.
Nicola Coughlin, Technical Services Director, London, UK
Open collaboration
We know that for a relationship to really thrive it needs to work both ways. That's why we spend a lot of time and energy making sure we are engaging with and listening to our supply chain partners. In addition to regular communications and training, our regular supply chain forums provide an opportunity for us to discuss industry issues, updates, and concerns more directly. We also make a point of celebrating great performance through our global supply chain excellence awards programme.
Prompt payment
We are committed to fair pay of our supply chain and pride ourselves on our payment performance which exceeds industry standards. As a signatory to the Prompt Payment Code in the UK, we pay 96% of all invoices within 60 days, which is higher than the Code's requirements. On average we pay our supply chain within 30 days.