The future of pharmaceutical, life sciences and research facilities is reliant on state-of-the-art spaces and technology, but it's not easy; there's cost and certainty to think about, and spaces must appeal to world-leading talent. It's about transformable facilities, collaborative research spaces and the best possible experience for all.
World-leading buildings for the world's brightest minds
Our strong relationships with world leaders in bio-medical, genetic, chronic disease and nuclear research – as well as leading pharmaceutical companies – means we have considerable experience in Class 1, 2 and 3 containment laboratories. This includes our work delivering a range of facilities for world-class academic establishments which are continuing their quest for game-changing research and advancements in education.
Flexible, collaborative spaces that nurture creativity
Our dedicated specialists operate exclusively in the science and health sphere. With their peerless expertise and our award-winning in-house tech capability, we engage clients early to create world-leading spaces tailored to their needs. It means we're fully equipped to take on everything up to the biggest projects across Europe and guide clients on the journey from inception to completion, and beyond.
The spaces we're creating will save and improve lives for years to come. We are working with University College London (UCL) on its new £300m home for Neuroscience, enabling clinicians, scientists and researchers to pioneer world-leading testing and treatment on neurological illnesses, such as Alzheimer's, long into the future. Our 'bench to bedside' approach creates places that boost productivity, where faculty, researchers, clinicians and students can work and learn together.
Transforming live buildings into award-winning research environments
Our bespoke solutions arm complex environments with everything they need to attract the very best talent and take leading science and research spaces into the future. As leaders in transforming underused spaces into world-class, tech-led facilities built to evolve with the industry, we deliver the life science, research and education environments of tomorrow – today.
We are behind One Mabledon Place in Central London – one of Europe's largest pathology labs – which includes complex mechanical and electrical services infrastructure and highly specialised clean rooms. The 11-storey facility is equipped to provide world-class pathology and diagnostic facilities, transporting millions of blood samples to the UK's largest specialist centre for cellular pathology, 60 Whitfield Street, each day – our second scheme with Health Services Laboratories (HSL).
Our experience working in live, critical environments means we not only deliver to deadline, but ensure that critical infrastructure is operational and coordinated with minimal disruption to our client's people.
"We are pleased to have appointed ISG to work with us to deliver a very special building that sits within our Estates Transformation programme, creating a new research and clinical environment for neurological diseases where patients, clinicians and academics can come together in a state of the art, collaborative, combined facility for the first time."

Kevin Argent, deputy director of UCL Estates and director of Estates Development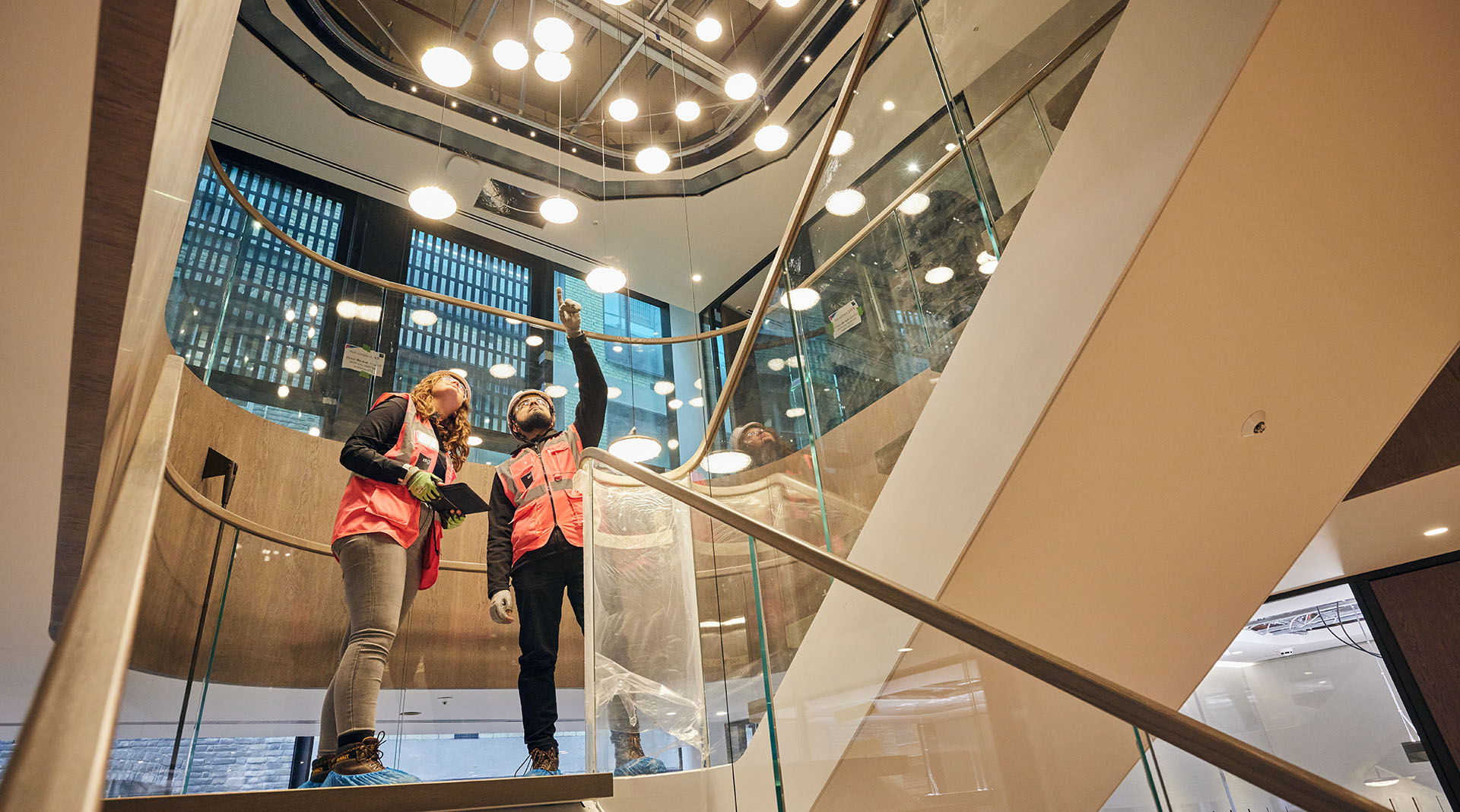 A carbon and life science conference takeaway – with a healthy dose of optimism
Nick Oddy, Director of ISG shares insights into MIPIM 2023 - with key takeaways on the subjects of low carbon retrofit, infrastructure upgrade and the impact of technology brands for the future of the sector.
Building a better and more sustainable future
We're proud to lead the way in sustainable building engineering practices and are thrilled to be working with The University of Cambridge Institute for Sustainability Leadership (CISL) to create its new HQ at The Entopia Centre, as it seeks to inspire the fight against climate change.
At Imperial College London's Sir Michael Uren Hub in West London, our commitment to building a brighter, more sustainable legacy was recognised with a BREEAM 'excellent' rating after we introduced a revolutionary ground granulated blast furnace slag (GGBS) method as a sustainable substitute for cement. The method retains the strength of concrete but produces a fifteenth of the emissions – a pioneering legacy for the Hub, which is home to over 500 engineers, clinicians and scientists tasked with developing new, affordable medical technologies.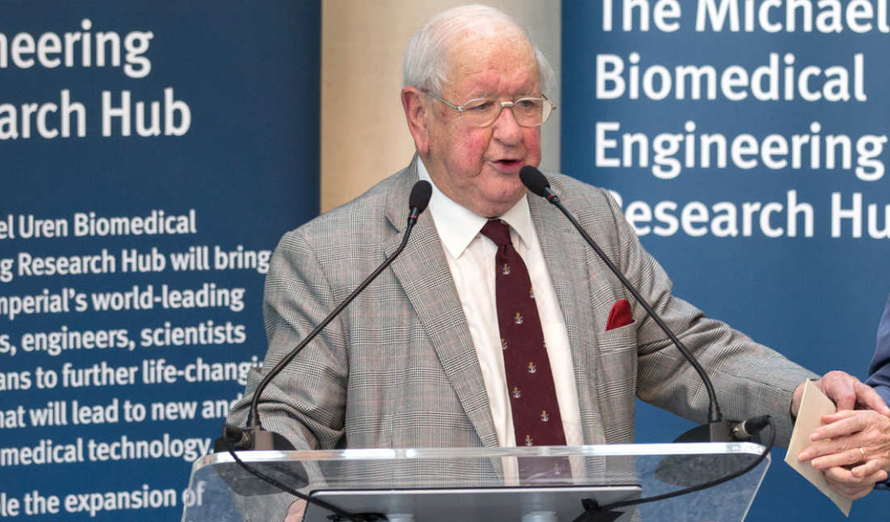 The life and work of Imperial College alumnus, Sir Michael Uren, is transforming life-changing research at his former university, and the lives of generations to come.
Sir Michael Uren, Sir Michael Uren Hub, Imperial College London, UK
"Cambridge Institute for Sustainability Leadership's (CISL) new HQ at The Entopia Building will exemplify and enable our mission to support and inspire the leadership and innovation we need to transition to sustainable economy. Our aim is to create a highly collaborative, sustainable workspace to bring together Cambridge's academic and innovation communities with our network of companies and sustainability leaders and accelerate solutions to global sustainability challenges."

Dame Polly Courtice, former founder director, Cambridge Institute for Sustainability Leadership (CISL)