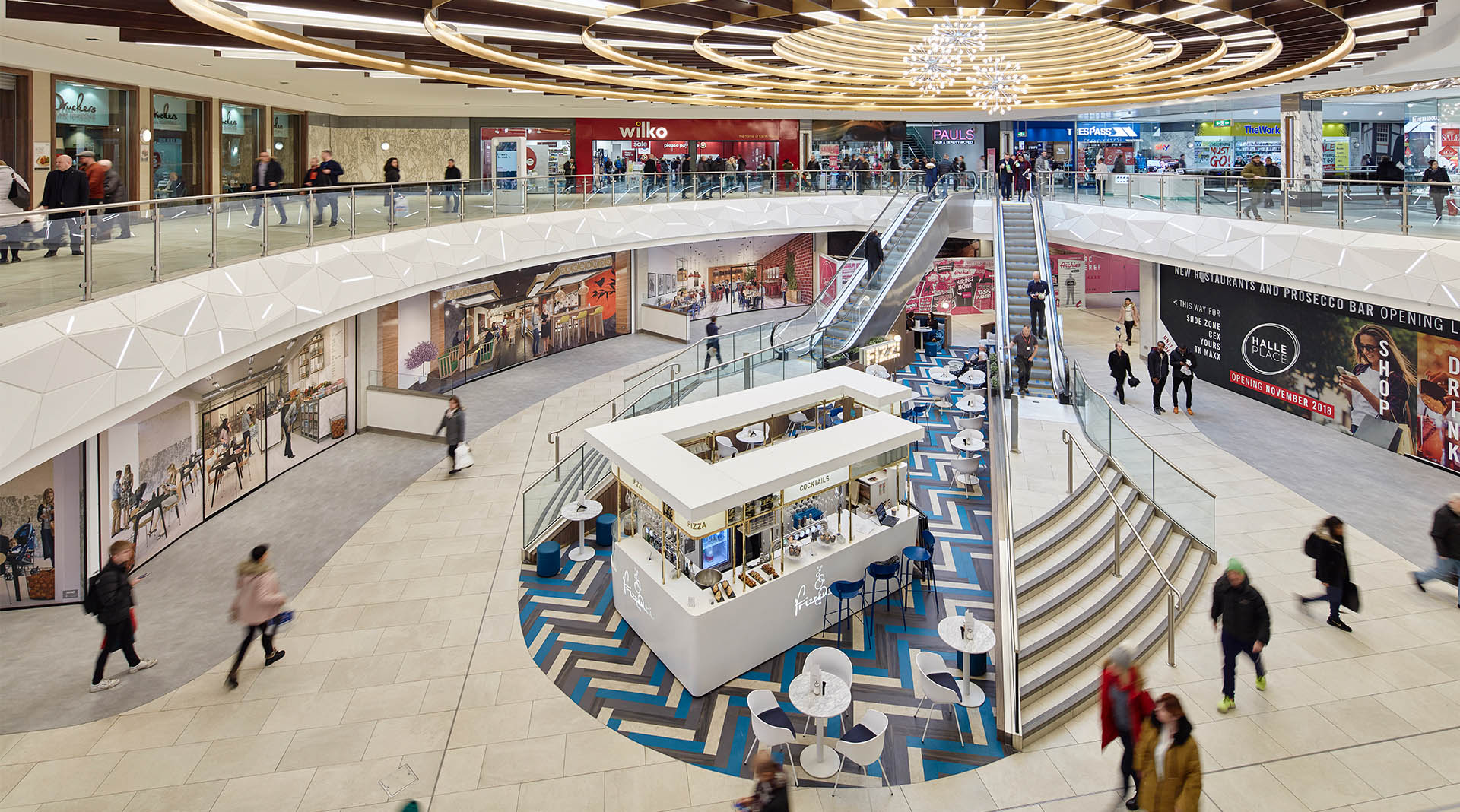 Unique destinations
Utilising expertise garnered from a variety of sectors, our retail and hospitality environments become coveted destinations. We deliver high quality places which personify the brands that operate within them – no matter the size, scale or purpose.
The retail and hospitality world has been disrupted in recent times. With the sector in a state of flux, brands must be agile and flexible enough to withstand global pressures, and think beyond their usual offering if they are to attract customers – both old and new.
At Halle Place in Manchester's Arndale Shopping Centre, we've been working hard to convert 14 retail units into nine new restaurants and cafés. The revamped space offers an eclectic mix of food and beverage outlets, which complement the world-class line-up of retailers that already feature across four floors of bustling activity.
Clients recognise our value. With 85% of them perpetually returning to us, we're unrivalled in bringing global retail and hospitality destinations to life.

Lasting relationships, exciting new destinations
A trusted, responsive partner is essential in the fast-moving world of retail and hospitality. Our people are collaborative, knowledgeable and committed to building long-term relationships with world-renowned brands, developers and operators. With our dedicated, specialist teams, we cater for a diverse range of client need – from fast, agile refurbishments and large-scale construction projects, to preserving historic listed spaces and remodelling complex urban buildings.

We loved reimagining a 1960s office block, turning it into a 276 'cabin' hotel for YOTEL in Edinburgh and creating an inspiring destination in one of Edinburgh's busiest streets. With Scotland's first 360-degree double height interactive screening room, an inviting café and an accessible, community space for networking and socialising, the one-of-a-kind hotel has revitalised the local area and brought an aging building back to life.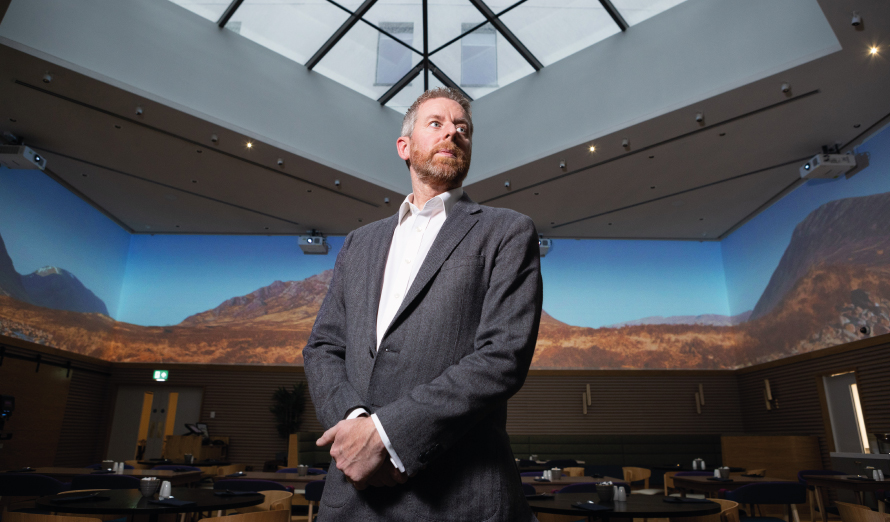 Stuart couldn't have imagined where a seemingly innocuous conversation 30 years ago would lead him.
Stuart Douglas, General Manager, YOTEL Edinburgh, UK
Care is king
It's not just hotel guests who should sleep well at night. In an industry where customer care reigns supreme, we measure ourselves by the same yardstick, supporting our clients before, during and after project delivery. We work with the world's most recognisable brands, so their reputation becomes ours.
At the 5-star Le Méridien Kuala Lumpur hotel in Malaysia, we carried out refurbishments over 26 floors with just 50 days assigned to each one, transforming 419 guestrooms as well as bathrooms and corridors along the way. Like many of our projects, the refurbishment took place in a live environment, which was only achieved by working closely with the hotel to create a schedule of works so as not to disturb those using the space.
Our 'The power of place' research highlighted just how important high quality comforts, such as fresh air and natural light, are to people who use these types of spaces, and the project team at Le Méridien placed emphasis on opening up rooms with improved lighting, while ensuring unrivalled connectivity.
Our services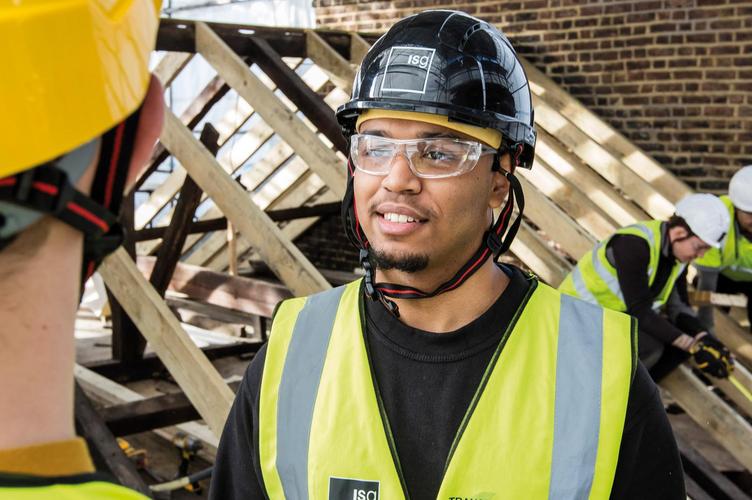 Construction
We have been behind some of the nation's most iconic projects, as well as consistently delivering places that improve quality of life.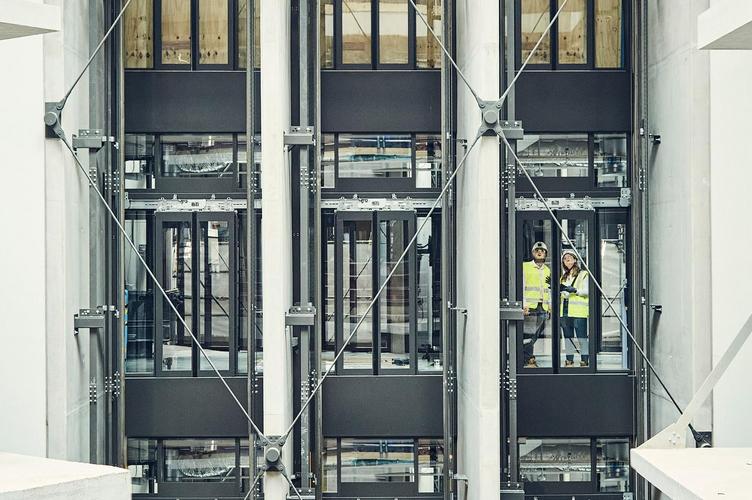 Fit out 
We create exceptional spaces that personify the brands at their heart, working flexibly to offer inventive solutions at every step.