Digital transformation is accelerating at a rate of knots. With the onset of global connectivity and new technology being developed at breakneck speed, demand for technical solutions is reaching new heights. Around the world, leading datacentre and technology providers are under growing pressure to keep pace with rapid growth in technology and data consumption.
Dynamic disruption
With a team of industry-leading experts in fit out and highly engineered environments, we're the go-to construction partner for global technology clients navigating change and driving positive disruption. Whether it's the design, construction or operation of smart buildings, we share the same DNA, fostering innovation and transformational change at every phase of the building lifecycle.
Our people understand the increasing need to do more with less. Our unique multi-disciplinary expertise brings together the world's brightest minds – as trusted partners, we know that communication and collaboration hold the key to delivering property portfolios that function as efficiently as the people that occupy them. Our dedicated specialists are leaders in delivering top-quality, highly engineered facilities for the world's most aspirational tech brands. Put simply, we use smart thinking to deliver truly sustainable, dynamic spaces.
A transformational partner for a transforming world
As we move towards a more connected, digital world, it's unlikely that we'll return to the same inflexible work schedules and office buildings. Rapid growth in technology and data consumption means cost, speed and delivery are even more important than ever for global technology and datacentre providers.
We understand the importance of keeping pace with innovation and working collaboratively with our clients from land acquisition through to design, construction and legacy.
Our wide-ranging experience features Europe's largest and most complex hyperscale datacentres, the construction of a communications hub for a 6,600km transatlantic submarine power network connecting Europe with the United States, and future-proofing businesses with smart building solutions and the latest technology – halo rooms, fibre optic and data cabling, and IP networking to name a few.
Empowering our people to deliver dynamic solutions
We pride ourselves on innovation, empowering our people to think differently and deliver smarter environments. We have strong relationships with clients because we understand their needs, sharing a commitment to driving revolutionary change across the globe.
Living in a tech-led world means the failure or disruption of services can result in major consequences. Our expert teams thrive in critical infrastructure and live environments, using tried-and-tested dynamic solutions to support our clients and their businesses. With thorough planning and open communication, we work together with clients to make sure their services remain as uninterrupted as possible – it's why we're market leaders.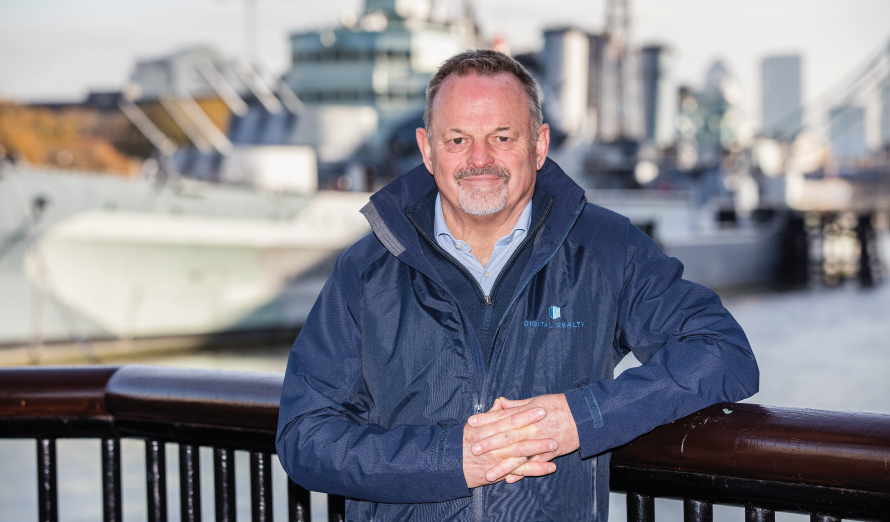 Peter uses the skills he learned in the Royal Navy in his new vocation, but with his feet now firmly on solid ground. Read Peter's story.
Peter Hutchinson, Datacentre Campus Manager, Crawley, UK
Building sustainability into technology
As well as technology-led environments, we are committed to creating legacies for the communities in which we work. From our clients to our supply chain and consultants, we're leading a brighter, more sustainable future. We have the multi-disciplinary expertise and specialised skills to deliver highly engineered spaces and datacentre design, and our world-leading office and retail fit out teams challenge traditional delivery models to create the next generation of sustainable buildings.
"Our datacentres are responsible for providing the network for cloud and information technology services, as well as communications and social networking for financial services, manufacturing, energy, healthcare and consumer products. While it's critical to meet the changing data needs of the world, we are creating a legacy for people to be connected and to thrive, that is environmentally sustainable and gives back to the local community." 

Peter Hutchinson, Datacentre Campus Manager, Digital Realty