Where our present assets meet future carbon commitments, ISG attends FOOTPRINT+ 2023
Taking place in Brighton on 6-8 June, ISG is pleased to be attending award winning sustainable property event, FOOTPRINT+.
Property conference FOOTPRINT+ welcomes built environment stakeholders and experts from across the UK to explore state of the art techniques on carbon reduction, for a zero carbon future.
Sponsoring a stand at the event, ISG's sustainability and low-carbon retrofit teams are journeying to Brighton to attend and connect with industry peers and share ideas for achieving the UK's ambitious carbon reduction targets.
ISG's new low-carbon retrofit offering supports clients from a diverse range of sectors deliver a full-cycle integrated approach to low carbon retrofit. Our team of sustainable experts can provide certainty to the transformation of existing built assets, partnering with clients to take ownership of meeting carbon commitments, to help their people and business thrive.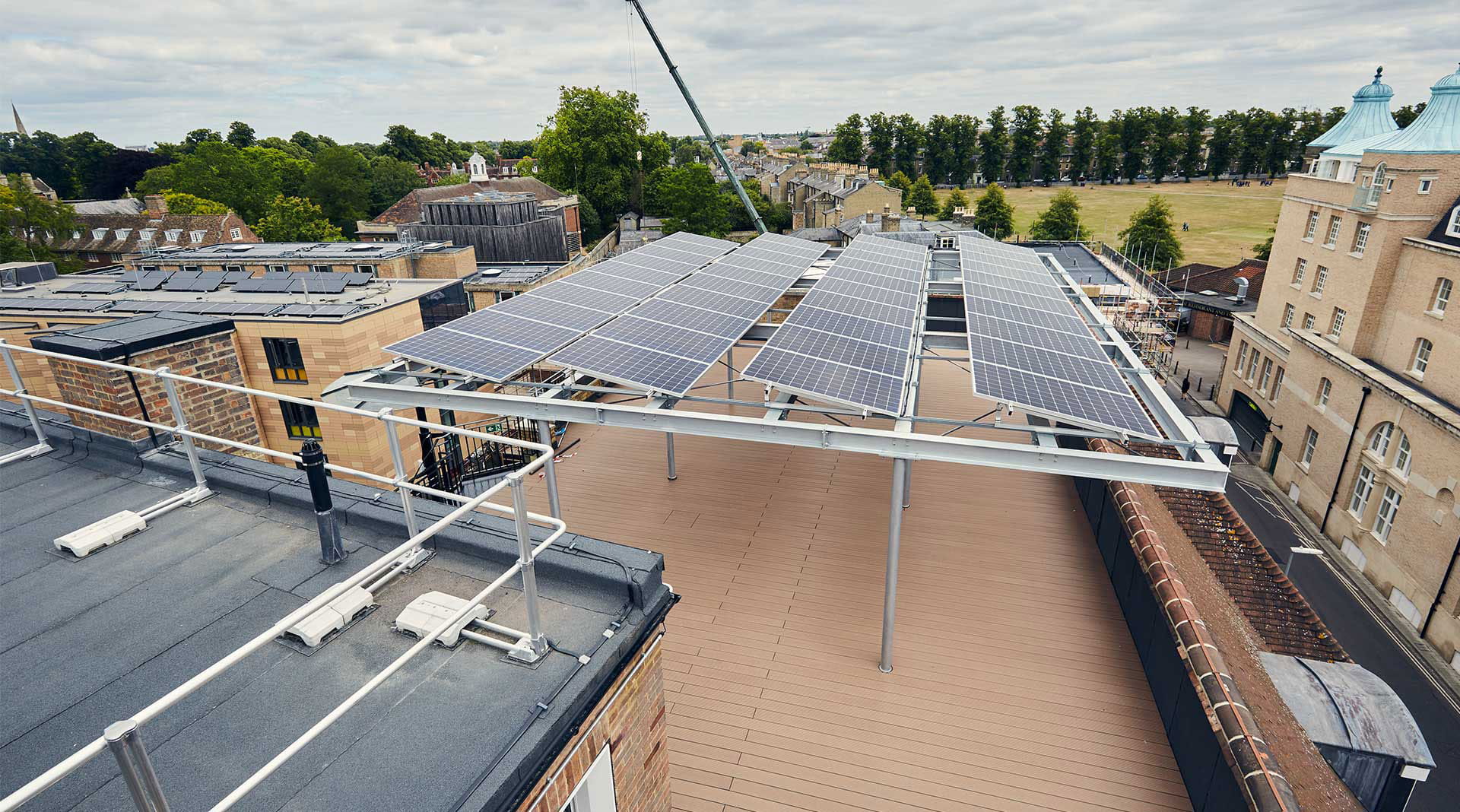 Low-carbon retrofit
As organisations are transitioning from short-term decision-making to long-term preparation for a new reality, underpinned by the ESG agenda as the driving force, our teams offer the expertise and knowledge to assist you in reaching your carbon reduction goals for your estate. We can help you set new standards for low energy use, carbon emissions and impact on natural resources.
Our low-carbon retrofit offering will ensure that your building stays ahead of energy usage legislation and maximises the performance of your estates and to meet your commitments and deliver long-term return on investment.
'Challenging the dominance of Cat A fit out' panel
Joining a panel of experts to discuss the future of CAT A fit out, ISG's head of sustainability, Anna Foden, will be joining the discussion: 'Challenging the dominance of Cat A fit out', on the Retrofit Agenda Stage.
Anna sits alongside:
Karl Stansbie, Director, Hollis (Chairperson)
Melanie Martin, Associate Director, Orms Architects
The panellists will be sharing their insights into the progress has been made in challenging the dominance of Cat A fitout and the continual replacement of interiors. As well as the impact this is having on perceptions as occupiers start to question the climate impact of interior fitout in buildings they are considering leasing.
Catch Anna, Karl and Melanie on 8 June, 11:30am at the Retrofit Agenda Stage.
Meet ISG team at FOOTPRINT+
To meet the team and learn more about ISG's sustainability offering, head over to stand B4 – adjacent the Retrofit Zone.
If you'd like to get in touch to arrange meetings with our ISG colleagues ahead of the event, please use the contact info below:
Discover Wide Angle
Through Wide Angle, we work with some of the brightest minds across the construction landscape and beyond, bringing together leaders, experts and specialists to explore the topics, insights and research that really matter, now and in the future.  
Read more here