In a digital world, rapid growth in technology and data consumption are creating exciting opportunities for datacentre connectivity and performance. Collaboration and innovation are vital ingredients in ensuring world-leading facilities are delivered with speed, cost and quality in mind – and local communities at their heart.
Unrivalled datacentre delivery
All of our projects are driven by evolving technology and construction methods. With over 25 years at the forefront of datacentre design and construction for global tech-led brands, and as a leading mission-critical solutions provider, we use a trusted seven step formula – covering design, verification and system testing – to deliver dynamic, highly engineered spaces. Working with clients from pre-construction to construction, full operational delivery, decommissioning and into post-occupancy, our approach is built on trust and a deep knowledge of smart, efficient environments.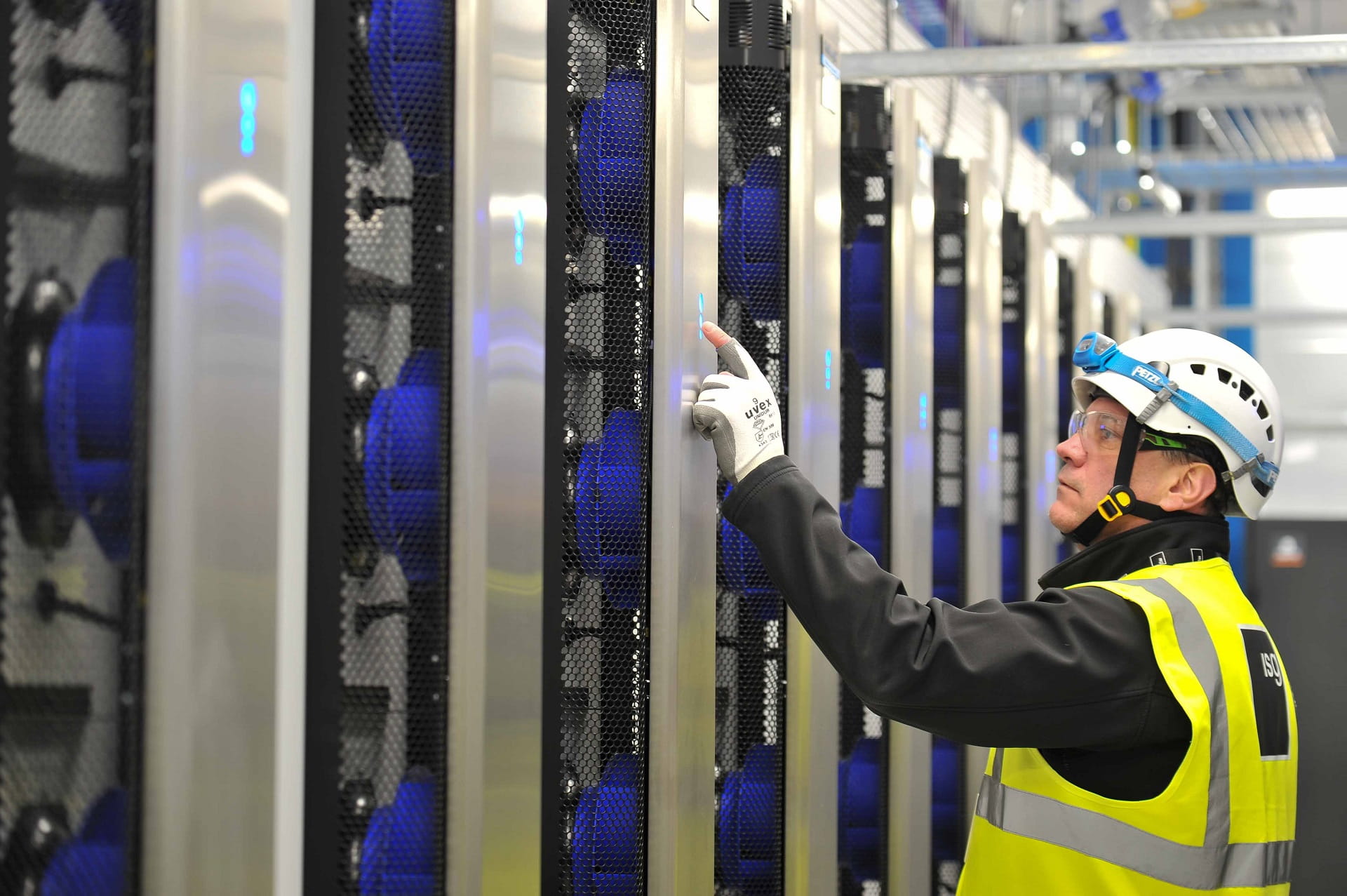 The data space race: is data centre construction set for take-off?
With demand for data-centre capacity set to increase tenfold between 2018 and 2025, opportunities abound for contractors – whether it's building new sites or upgrading existing facilities.
Not just a contractor, but a strategic partner
We understand the need for forward-thinking practices, and work innovatively and collaboratively with clients from initial undertaking and feasibility through to construction delivery and legacy. We pride ourselves on our extensive sector experience and the bright talent that call ISG home – they are the driving force behind over £2.5bn of top quality, high-tech projects across Europe and Asia. For us it's imperative that we continue to recruit and train the very best, so we can infuse even more understanding and innovation into every datacentre commission.
As a strategic partner, our expert teams remain involved long after the build to make sure operations run smoothly. We call it an evolution from 'delivery assurance' to 'activation assurance' – the promise that the space and its technology will be fully integrated and functioning from day one.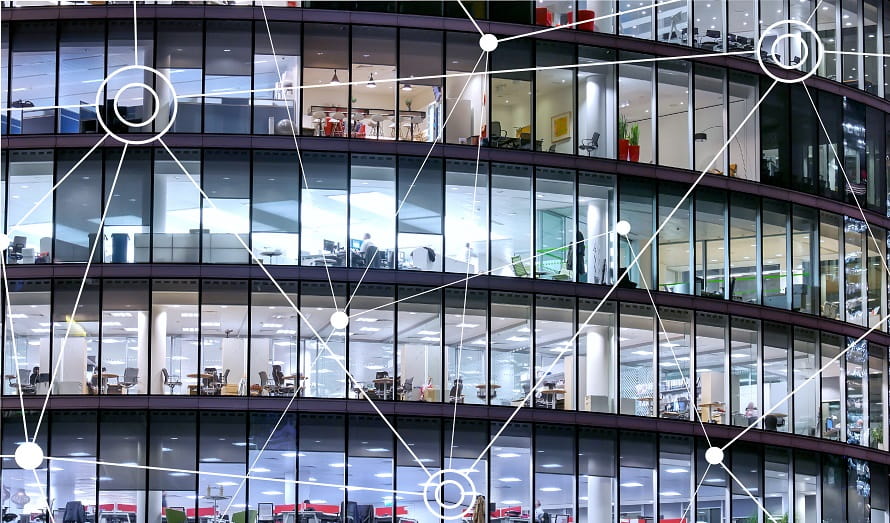 The datacentre revolution that could be coming to a high street near you
Why not put data capacity into empty office spaces? Because we need to solve the power conundrum.
Express delivery with collaboration at the core
Working with both owner and co-location markets on large-scale projects, we've partnered with global tech giants and cloud operators in several European locations. For Digital Realty, we completed a two-storey datacentre in Dublin within 42-weeks, a rapid timeframe made possible by our sector project predictability controls – they drive efficiencies, improve outcomes and highlight potential challenges earlier.
Our unconventional Integrated Project Delivery (IPD) methodology enables us to work transparently with hyperscale datacentre providers as part of a flat-structured leadership team from the start, building trust and collaboration while dramatically reducing risk and delivery times across our large-scale builds throughout Europe. In Holland, this resulted in a 60MW datacentre for a global tech giant on time, budget and programme in just 55 weeks – a record-breaking time for a datacentre of its size.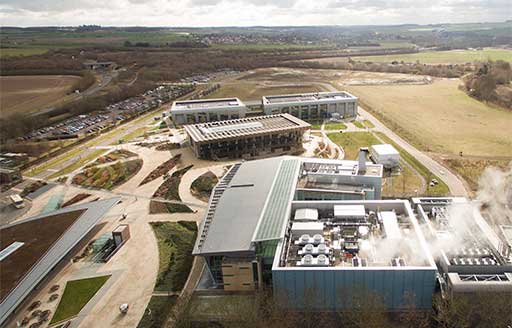 Wellcome Genome Campus
A £7.6m datacentre scheme providing enhanced computing power and network resilience for an international scientific community.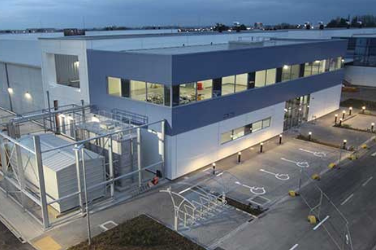 Digital Realty
A two-storey datacentre delivered in Ireland in a fast-tracked programme of 42 weeks.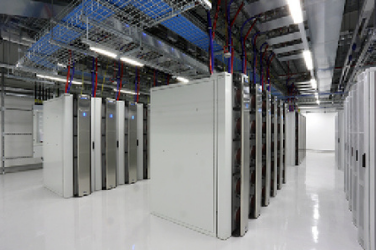 British Telecom
Installation of 104 datacentre nodes and booths across the country for British Telecom.
Legacy beyond construction
Our state-of-the-art facilities not only surpass industry standards, but help providers exceed their own clients' expectations. With every datacentre design we commit to a long lasting, flexible space which positively impacts its community.
We explore innovative new ways of working, and empower our contractors and specialist supply chains to do the same. Not only are we dedicated to implementing environmental management solutions and using alternative materials to limit embodied carbon use, but, using data from our Performing Places operational performance system, we also help manage spaces efficiently to ensure they operate to the highest standards, long after delivery.
We do this through meaningful partnerships with high-tech brands, and ensuring we support environmental, social value and governance factors from the beginning.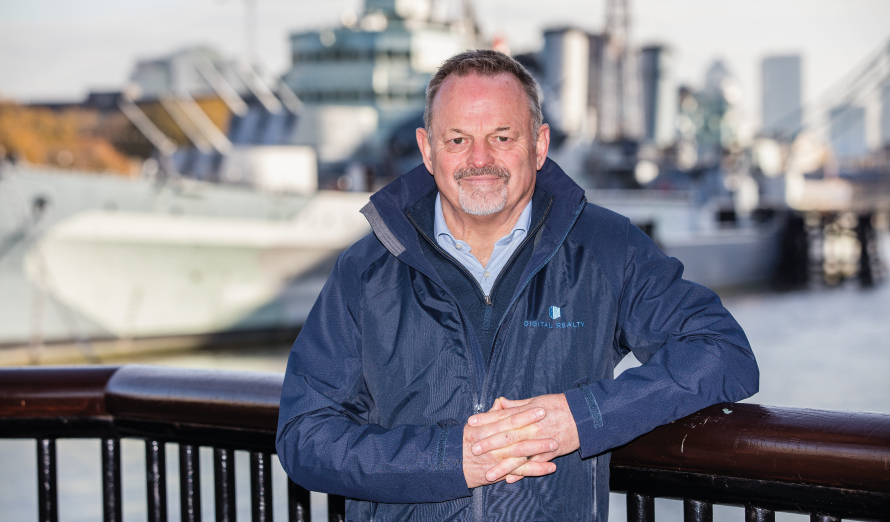 Peter uses the skills he learned in the Royal Navy in his new vocation, but with his feet now firmly on solid ground. Read Peter's story.
Peter Hutchinson, Datacentre Campus Manager, Crawley, UK