Developing the talent of tomorrow
We're always looking to the future to ensure we create a sustainable business. That's why we're committed to creating high quality apprenticeships and other early careers programmes that attract and develop the very best talent. In 2019, we launched our very own Level 3 Professional Construction Practice qualification – an industry first and the equivalent of an A-Level – in the UK, and through our World of Work Experience (WOWEX) programme, we continue to introduce construction roles to a whole new generation of students.
We're a member of the 5% Club – a pan-industry, employer-led UK organisation that aims to increase employment and career prospects for young people. This means we're committed to having at least 5% of our people in 'earn and learn' roles by 2024, and aim to increase the gender and ethnic diversity of people working in our business. In 2021, we were recognised as the 17th best apprentice employer in the JobCrowd 'Top Companies' listings.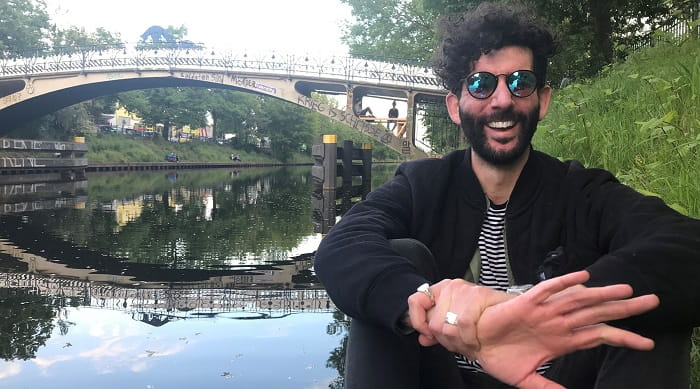 Every type of food you can imagine, otherworldly nightlife and an avant-garde art scene – Berlin's cultural flair ticks all the boxes for Sharif.
Sharif El-labany, Project Manager, Berlin, Germany
Giving something back
Giving something back is important to us because it helps create a world in which our communities and people can flourish. We are invested not only in project-specific community initiatives, but our corporate charity partnerships, matched-funding to ISG employees for their personal fundraising endeavours, and volunteering opportunities – all ISG employees are entitled to two days off from work a year to pursue volunteering.
Mental health is a vitally important topic in our industry and beyond, and research shows that up to 57% of construction employees have experienced mental ill health issues at work. We know we have work to do to increase awareness and support of mental health in our workplace, and have formed relationships with several mental health charities around the world. Our partnership with Mental Health UK prioritises destigmatising mental health issues within our work environment, and more broadly, within the industry. Back in 2019 we set a fundraising target of £300,000 over three years, and have since extended the partnership for a further four years.
Benefiting our communities
We are dedicated to using our expertise, resources and market presence to benefit our local and global communities, and it's important for us to do our part in contributing to a world that is environmentally healthy, economically stable, politically fair, and supports equal opportunities for all.
Our reputation, our vision, our industry and our clients rely on us generating positive social value through employment, procurement, training, apprenticeships and charity projects. Through our social value activities over the years, we have had a positive impact on tackling some of society's big issues, including the skills shortage, unemployment and productivity.
Our aim is to ensure that we consider and maximise the social value and beneficial impact that we bring to the communities in which we operate, both during the course of our works, and once we have completed our projects. We want to go further than just achieving client KPIs – we are committed to achieving a minimum of 25% social value, on every project, compared to the contract value, as costed by the Social Value Portal.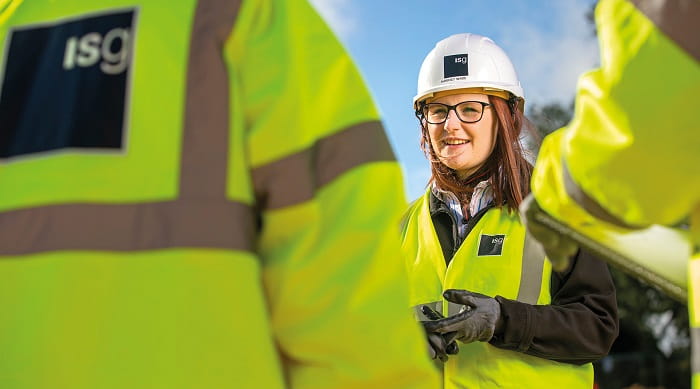 Harriet has always been driven by making a difference, and now her work is changing the lives of homeless people across Cardiff.
Harriet Wade, Social Value Co-ordinator, Cardiff, UK
Creating a diverse and inclusive business
We care deeply about diversity and inclusion in the workplace, and work hard to make sure that our people feel empowered and accepted, whatever their background. Why? Because our ability to innovate, challenge conventions and develop bold new solutions depends on embracing different opinions and welcoming new perspectives.
Our 'Reaching for balance' diversity strategy aims to accelerate our workforce balance at all levels by focusing on four key areas:
Representing diversity at all levels by putting diversity, celebration and improvement at the core of our vision and strategy.
Recruiting a balanced workforce by proactively addressing the shortage of women in our industry from primary school level and beyond
Retaining a balanced workforce by creating frameworks and opportunities to help people navigate and advance their personal careers at ISG
Removing barriers to success by making our leadership accountable for proactively removing the barriers to gender balance in our organisation.
We recognise that creating a truly diverse and inclusive workforce requires a considered, consistent approach that will take time to generate the results we all want to see. Publishing our annual gender pay gap data is a significant step towards finding solutions collectively as an industry to close the gap, and we're proud not only of our year on year improvement, but of having one of the most diverse boards in our industry.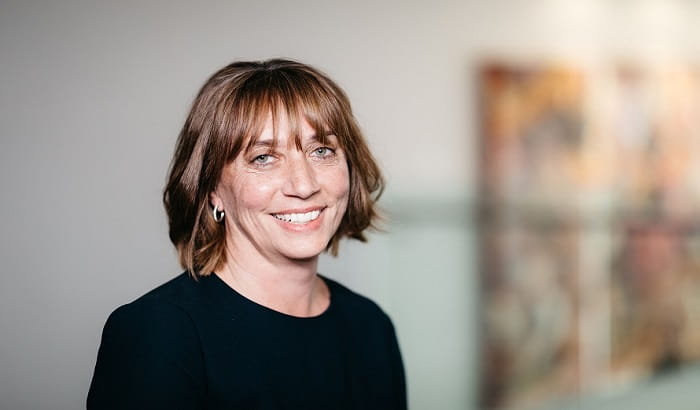 Public vs. Private: The fight for talent
Zoe Price, Chief Operating Officer, UK Construction
Looking after our people
At ISG, one of our core values is 'Always care' and to us, this doesn't just mean caring for our customers. It means caring for our people too.
We have continued to embed a broader programme of health and wellbeing support for our people, including new approaches to mental wellbeing, critical incident aftercare and making wellbeing and healthcare resources available for our people. Our partnerships with Mental Health UK and similar organisations in other geographies have enabled our people to give back and encouraged a more open dialogue on mental health.
We are committed to tackling mental ill health across the construction industry. With over 170 qualified mental health first aiders, we are looking to address many of the causes of mental ill health by providing financial and health advice across our sites and offices, encouraging people to speak out and providing a work environment where support is readily available.