The world of pharmaceuticals, life sciences and research requires high-tech, future-proofed spaces that meet the demands of an ever-evolving industry. It's all about designing and building places that go beyond what we can imagine today – positive legacies that empower scientists, doctors and students to do their best work.
Bringing experience from all sectors
With a foundation built on innovation and collaboration, we encourage our people to think differently so we can deliver even smarter environments. We want to design and build unique spaces where revolutionary discoveries are made and that inspire new understanding, and genuinely treasure the work we do with world-leading universities, global pharmaceutical companies and the world's most technically advanced laboratories – regardless of size and complexity.
"We look forward to the transformative impact this building and the research generated within can have on society. At Imperial, we consider ourselves tremendously lucky to work with such an esteemed group of clinicians, researchers and engineers, and we are grateful to the talented staff at ISG who have delivered this project for us." 

Professor Alice Gast, president, Imperial College London
Flexibility nurtures creativity
The ongoing advancement of technology and medical science means that spaces need to be flexible and dynamic to the needs of the sector – the spaces we create today will often house technology and practices that haven't even been invented yet. Whether it's a complex laboratory fit-out, live building refurbishment or one of Europe's largest research facility construction builds, we revel in creating inspirational environments of discovery. Our bespoke approach enables us to deliver high-tech, adaptable spaces that flex to a changeable world, and attract the very best talent science and health has to offer.
Understanding need
Our specialist team is made up of experts with unrivalled knowledge in the science and health field – this means we understand the lifecycle of complex environments such as nuclear containment laboratories, pharmaceuticals and research hubs. We work with world leaders from bio-medical, genetics, chronic disease and nuclear research, and together we manage risk, cost and certainty according to the critical infrastructure they need – by working collaboratively, we're able to deliver smart, energy efficient, flexible spaces.
Our services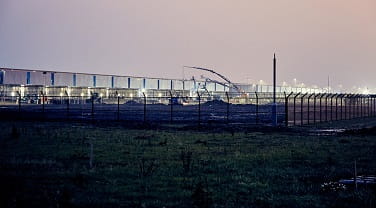 Engineering services
As leaders in delivering high-tech, large-scale projects, we're working with the world's leading brands to shape an exciting new generation of places.
"We are pleased to have appointed ISG to work with us to deliver a very special building that sits within our Estates Transformation programme, creating a new research and clinical environment for neurological diseases, where patients, clinicians and academics can come together in a state of the art, collaborative, combined facility for the first time."

Kevin Argent, deputy director of UCL Estates and director of Estates Development
Advancements in buildings mean advancements in science
By applying cutting-edge clean room technology, we create award-winning Class 1, 2 and 3 containment spaces for world-leading pharma, research and academic clients, such as Imperial College London's (ICL) BREEAM-recognised Molecular Sciences Research Hub. The hub, originally designed as an office space, was transformed with a 242-seater lecture hall, open plan laboratories over six floors, a Nuclear Magnetic Resonance (NMR) suite in the basement, and a suite of laser and low electric noise laboratories. This represents just one of 30 complex refurbishments or smaller fit out projects we have delivered for ICL.
At the world's leading researcher in nanoelectrics, IMEC, we are combining exemplar methods of construction delivery principles with digitalisation and platform design for manufacture and assembly (P-DfMA) to transform the client's world-leading research and innovation hub in Belgium into an ultra-cleanroom advanced semiconductor facility.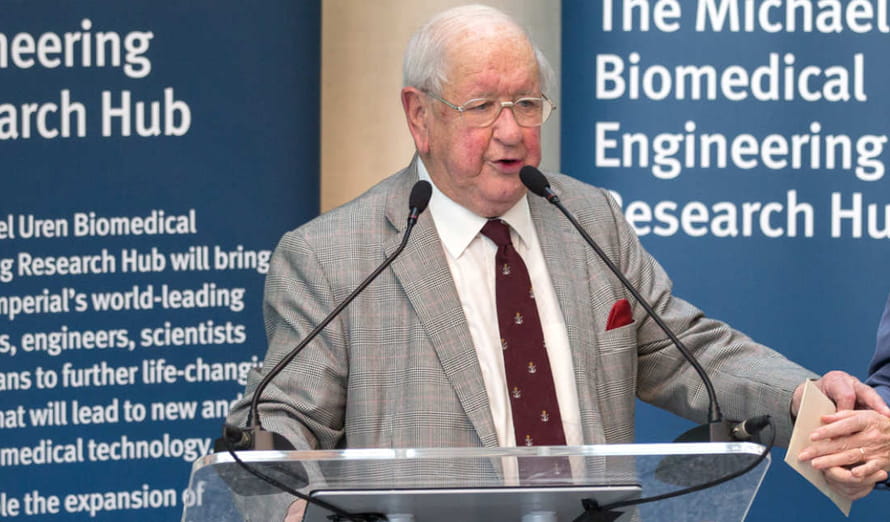 The life and work of Imperial College alumnus, Sir Michael Uren, is transforming life-changing research at his former university, and the lives of generations to come.
Sir Michael Uren, Sir Michael Uren Hub, Imperial College London, UK