Educational spaces of the smart kind
We take great pride in the work we do to deliver interactive, vibrant and inspiring projects in the education sector. Using our experience from across the world of education, we create flexible spaces with technology and sustainability at their core. Our work is delivered through
public sector frameworks
– such as the Department for Education (DfE) – directly through local authorities or the institutions themselves, and, for some student accommodations, through private developer partners. To make sure we complete this work to the best possible standard, we bring together our full range of
construction, fit out
and
engineering
expertise to create spaces that work for the people that use them, every day.
Modern methods for efficiency and flexibility
We recognise the need for education environments to be adaptable and cost-effective – that's why we have developed an innovative approach which uses standardised components. By transferring and replicating proven techniques and processes from our experience on other projects, this model speeds up pre-construction times, saves on delays during the design phase and improves cost and programming. The methodology enables the delivery of compliant and consistently high-quality builds that can easily accommodate design changes to align with client specifications.
In 2017, following an influx of people moving to the area, Manchester City Council needed to expand its provision of school places quickly. We were commissioned by the council, via the North West Construction Hub framework, to deliver 10 new schools and early learning facilities. For the second phase, six schools were built using a modular prefabricated system, with the team delivering a project value of circa £31 million in just 57-weeks, an achievement which was recognised with Constructing Excellence and Offsite Construction accolades.
Advancing technology across education
We're industry-leading when it comes to embracing new technology and driving innovation, and it gave us great pride helping schools operate safely in 2020. To comply with the UK Government's COVID-19 safety guidance during the pandemic, we created an app to capture new processes, procedures and innovations, and enable operatives to work safely on our sites – an app which Build UK shared with the construction industry. The app was then adapted for use in schools, providing information and examples around social distancing and highlighting good practice across a range of scenarios, such as travelling to school and being in the classroom.
The importance of technology in the curriculum is being seen across our education projects, including the Centre for Advanced Technologies (CAT) scheme at Barking and Dagenham College, procured via the Pagabo framework. Our team worked to redesign and refurbish existing facilities, creating an advanced skills training centre which will support technician grade qualifications in emerging occupational areas, such as engineering and robotics, data, TV, and film production.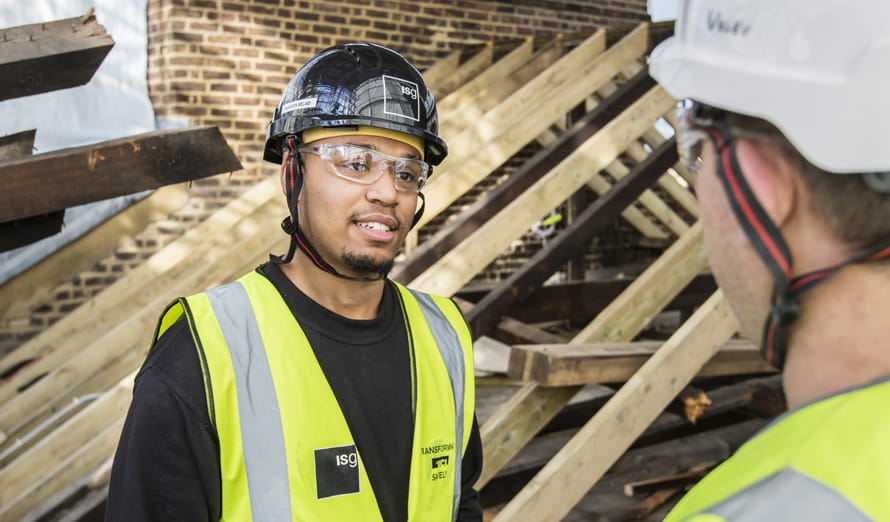 A sense of family led Haaroon from the football pitch to life in the construction industry – and he's flourishing. Read Haaroon's story.
Haaroon Belaid, Institute of Technology, Barking & Dagenham College, UK
Building a lasting impression
Building for the future means using the latest technology and ideas. We know that high-quality, high-performing spaces can boost productivity and attract top students, faculty and research talent. Buildings and campuses must be sustainable, future-proofed and cater for the shifting demands of society and business – the right space also allows institutions to shine in what is a competitive marketplace.
Imperial College London's (ICL) new £90m Sir Michael Uren Hub, a space for its world-leading team to work together on the latest advancements in medicine, is enabling it to take healthcare into unchartered territories. The scheme is one of ICL's flagship buildings at its 23-acre district in White City, which is dedicated to research and innovation in science, engineering, medicine and business.
Our services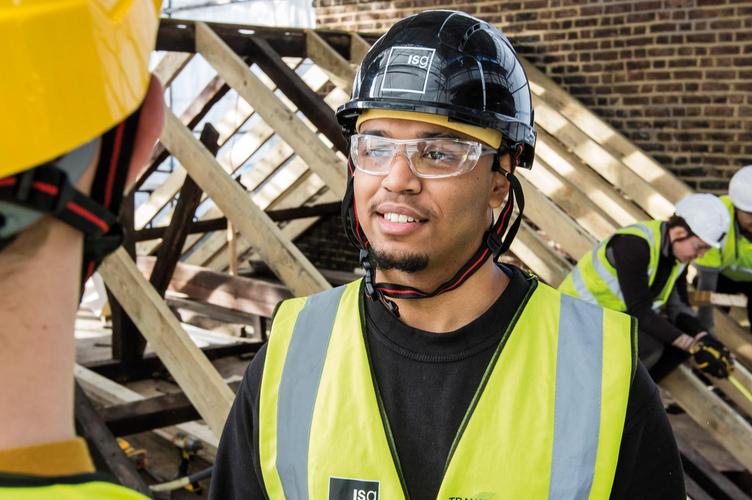 Construction
We have been behind some of the nation's most iconic projects, as well as consistently delivering places that improve quality of life.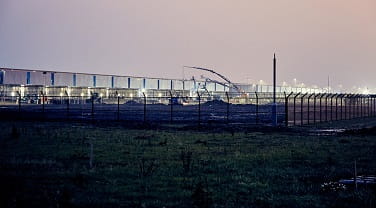 Engineering services
As leaders in delivering high-tech, large-scale projects, we're working with the world's leading brands to shape an exciting new generation of places.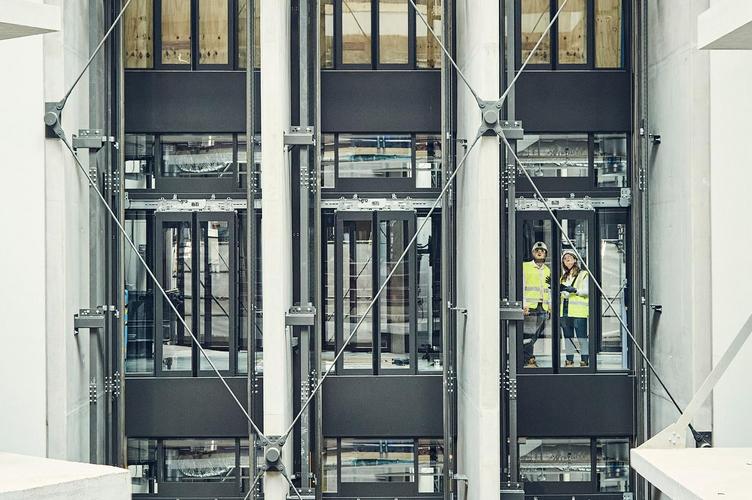 Fit out 
We create exceptional spaces that personify the brands at their heart, working flexibly to offer inventive solutions at every step.