T Level success for ISG
ISG continues to raise the bar with its support for students undertaking their T Level studies. 

T Levels are available at selected colleges, schools and other providers across England, and are taken by students who are looking to follow a more technical education and vocational path, as opposed to purely academic. T Levels are equivalent to three A-levels, and provide a mixture of:
Technical knowledge and practical skills specific to the student's chosen industry or occupation.
An industry placement of at least 45 days in their chosen industry or occupation.
Relevant maths, English and digital skills.
Common workplace skills.
"Throughout the construction of the new build my office window looked out onto the overgrown maze area, and I often thought that we really should do something as it could give the school a large area for outside learning… The feedback from the school has been excellent and made the effort we put in all worth it, it is something we are all very proud of."

Sean Smithson, Project Manager
The story so far…

ISG currently has 12 T Level students working on our sites, with more due to join over the coming year.

T Levels are a vital way to connect with young people in the communities where we operate. They give the students the real-life experience that is invaluable for their academic learning. They are also an essential part of our social value contribution and for the Department for Education (DfE) framework. We are looking to build our placement experience in both education and non-education environments.

Having been a vital supporter of T Levels since their inception in the summer of 2020, ISG has welcomed students past and present onto our sites and into our offices to help give them the experience they need to succeed in their studies and to offer them a career path in construction.
Our T Level students and their experience of working on ISG projects
Placement student, Stanley Ford, started a T Level placement with our UK Retail team in December 2021. The further education facility, Barnsley College, approached our project team to ask if Stanley could join the team to gain work experience that would support his T Level qualification in Construction: Design, Surveying and Planning.
Stanley comments on his time with ISG: "I have enjoyed every moment of my T Level placement; learning a lot in the process. I'm pleased I can transfer the experience and skills learned from working at ISG across to my studies – so fingers crossed I'll see some good results!"

This is brilliant work by all on site in supporting the next generation of built environment talent to never stop learning. Following Stanley's placement with ISG he has done amazingly well in his T Level results, receiving a Distinction on the Occupational Specialism part of the course, and also receiving another Distinction on the Design, Surveying and Planning course while studying at Barnsley College.
Cracking the maze at Heath Primary School
Heath Primary School, which won a Department for Education (DfE) Social Value Award for the work the team had done with the local community, welcomed Aman Sandhu from Derby College to site to assist with the refurbishment of the school maze.
The maze had been left in a state of disrepair and become unusable. The school had planned for it to become an outdoor learning space for the pupils, with a fire pit and seating in the middle. With a keen view for circularity, the maze and fire pit were to be created with recycled scrap materials.
Sean Smithson, project manager at the Heath Primary School project, said: "Throughout the construction of the new build my office window looked out onto the overgrown maze area, and I often thought that we really should do something as it could give the school a large area for outside learning… The feedback from the school has been excellent and made the effort we put in all worth it, it is something we are all very proud of."
Following a successful time on site with ISG, Aman is now in the process of applying for an apprenticeship through ISG's early careers programme.
Thanks to the work done at Heath Primary School, ISG was the proud recipient of the Social Value Award at the DfE's Capital Supplier evening. Led by Sean, the project team was rewarded for its positive engagement throughout the life of the project, with thanks going to senior social value Manager, Joy Woods, and social value assistant, Santina Virk, for their unwavering project support.
Not only did the team provide the works for the new maze, they also donated new laptops, inspired 90 students from Forge Valley School in Sheffield with specialised STEM-focused assemblies / classes, and installed a defibrillator at the school site.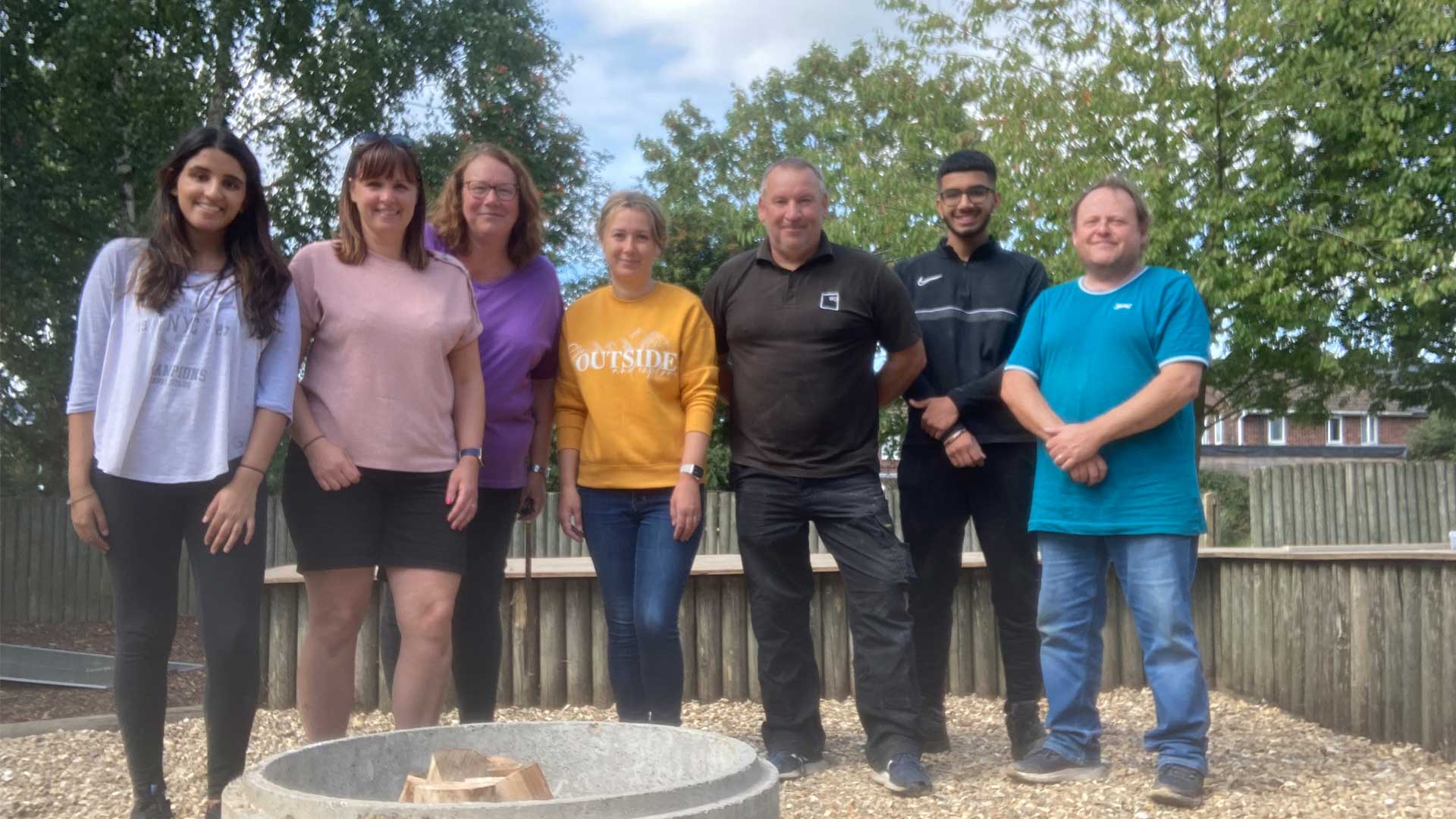 Crewe Fire Station
Crewe Fire Station welcomed Cheshire East College student, Ellis Taylor, to site to learn more about day-to-day life on a project and about the construction industry.
During his time with the team Ellis has developed his communication skills, both with the ISG project team and with the subcontractors. His time on site has allowed him to build strong relationships with the contractor supervisors and in turn, increase his confidence within site management. And as part of his development, Ellis is now responsible for reviewing the design drawing register each week and checking for new revisions including specifications, which he then updates the on-site drawings and specification files to reflect.
Ellis has also had the opportunity to attend several site meetings to gain an understanding of who attends, why they attend, the individual's input, the processes with the meetings, types of questions, and the importance of closing the action out in the required timescale.
The experience that the students gain on site is then incorporated into their studies. One recent item where Ellis has incorporated a specific practical element from site into his educational work is around environmental and sustainability legislation. He was involved with discussions on site with regard to waste and imported materials.
WOWEX week at Grand Union Village
12 T Level students from La Retraite Roman Catholic Girls' School, Clapham Park, London, joined the Grand Union Village project team for a World of Work Experience (WOWEX) week, where they spent two days on site and three days in sessions virtually hosted by Mark Parsons and Georgia Ward.
The week consisted of a site tour, presentations from a variety of guest speakers from some of the various teams that are important to project delivery (including health and safety, work winning, quantity surveying, project management and design) and we also welcomed our client Gleeds, architects Noviun, and engineers Hydrock.
The students remarked on how they enjoyed learning about the different careers from a range of people who specialise in specific areas, and that the sessions were very interesting and gave a better view of construction and the different career paths and routes that they could look to take.