Healthcare spaces must deliver more, deliver quickly, and deliver for years to come. We provide solutions across the building lifecycle to deliver the healthcare environments of tomorrow – today.
Leading the way in healthcare construction and design
As a leading healthcare solutions provider, we know healthcare environments must provide the highest quality care and meet the needs of the people who work there.
We work with public sector clients including NHS Trusts and partnerships, and private healthcare providers. With unrivalled in-house technology capabilities, our teams are revolutionising how healthcare spaces are put together and operated – we have worked with Guy's and St Thomas' Hospital for a decade, and transformed London's award-winning Schoen Clinic from a commercial space into a new seven-storey, five-star private medical facility.
Collaborating to deliver world-leading healthcare facilities
When it comes to healthcare, a trusted partner is crucial. With expertise covering everything from feasibility studies to post-build occupancy, our specialist team works innovatively and collaboratively with clients, consultants and end users at every stage of the building lifecycle. By tailoring solutions to customer need, we are revolutionising hospital design and construction, creating world-leading facilities, smart buildings and research and development hubs where healthcare can flourish for years to come.
Visualisation - the great communications leveller
Advanced gaming visualisation technology at our £50m Oak Cancer Centre scheme for The Royal Marsden NHS Foundation Trust in London is helping nurses, doctors and trustees create a world-leading healthcare space that will be transformational for the care given and received.
Building technology that paves the way for medical legacy
Healthcare provision is evolving rapidly, which is why we bring our cross-sector capabilities to hospital design and construction. With many pioneering facilities moving towards 'bench top to bedside' – gathering clinicians, scientists and patients under one roof – physical spaces must be forward-thinking and flexible. The importance of technology in developing and operating these facilities has never been greater, and we're using virtual reality to explore how we configure complex, technical spaces, such as operating theatres.
Our tech-led approach and talented Building Information Modelling (BIM) team deliver large-scale hospital construction builds that will take medical innovation into the future, such as The Oak Cancer Centre at The Royal Marsden NHS Trust in London. The striking new building, at the gateway to the world-renowned cancer hospital and research centre, will provide new outpatient facilities, medical day-care and collaboration space for clinical researchers to accelerate cancer diagnosis and treatment.
Our services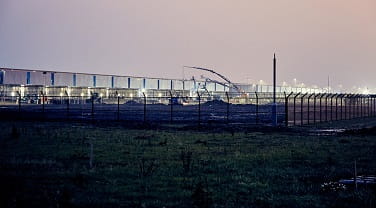 Engineering services
As leaders in delivering high-tech, large-scale projects, we're working with the world's leading brands to shape an exciting new generation of places.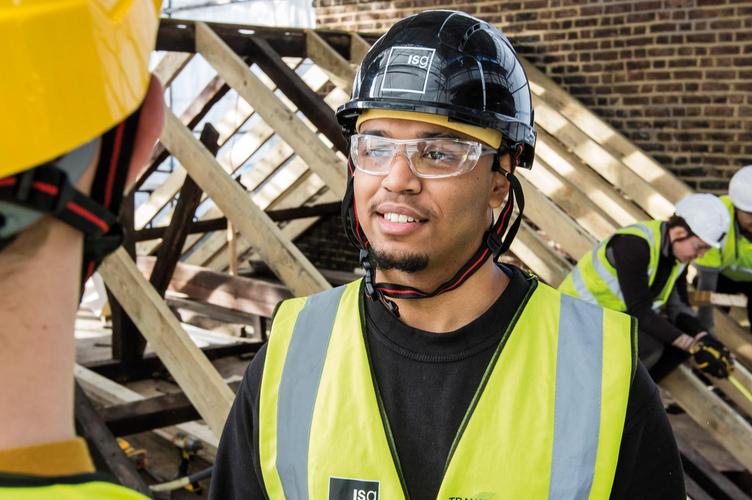 Construction
We have been behind some of the nation's most iconic projects, as well as consistently delivering places that improve quality of life.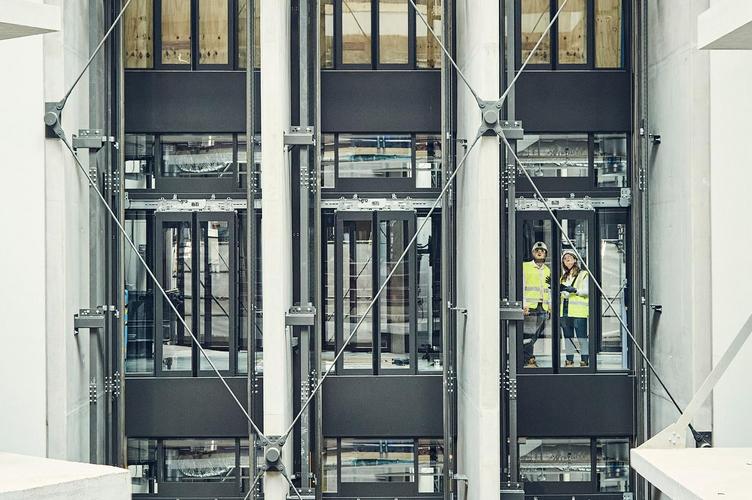 Fit out 
We create exceptional spaces that personify the brands at their heart, working flexibly to offer inventive solutions at every step.
Transforming old spaces into futuristic hubs
We have delivered exceptional public and private healthcare facilities in some of the most unexpected buildings. Whether it's new hospital construction, breathing life into tired estates or transforming underused community spaces into local medical hubs, we have the mindset and expertise to create smart, energy efficient places that flex to the ever-changing world of healthcare.
A commitment to securing legacies for our communities is in our DNA. Using industry-leading 3D modelling technology, we transformed One Mabledon Place from an outdated office building into one of Europe's largest pathology laboratories for Health Services Laboratories (a partnership between The Doctors Laboratory, Royal Free London NHS Foundation Trust and University College London Hospitals NHS Foundation Trust), and our Science and Health team turned an underused warehouse into a state-of-the-art medical diagnostic centre for Spire Healthcare in Hertfordshire, UK.
Charting a net zero roadmap for healthcare
Climate change is the greatest challenge facing our planet. Our Sustainable Buildings Monitor research and insight report shows that 5% of total UK carbon emissions emanate from the healthcare sector, with 92% attributed to hospitals.
We design and construct differently, making greater use of tech-led methodologies such as our platform approach for Design for Manufacture and Assembly and Disassembly. Procuring with whole-life costs in mind, maximising social value outcomes, and using nature-based solutions to design for deconstruction and recovery will all be crucial in driving the behaviours that get us to net zero.
Collaborating with our supply chain, clients and consultants on this journey is how we build a brighter, more sustainable future – it's what makes us unique, and why customers return.