Everything 'Points' to Net Zero for the future schools of Wales
South Point Primary, formerly Llancarfan Primary School, showcases its commitment to cutting its impact on the environment and climate change, in a feature by Wales Online.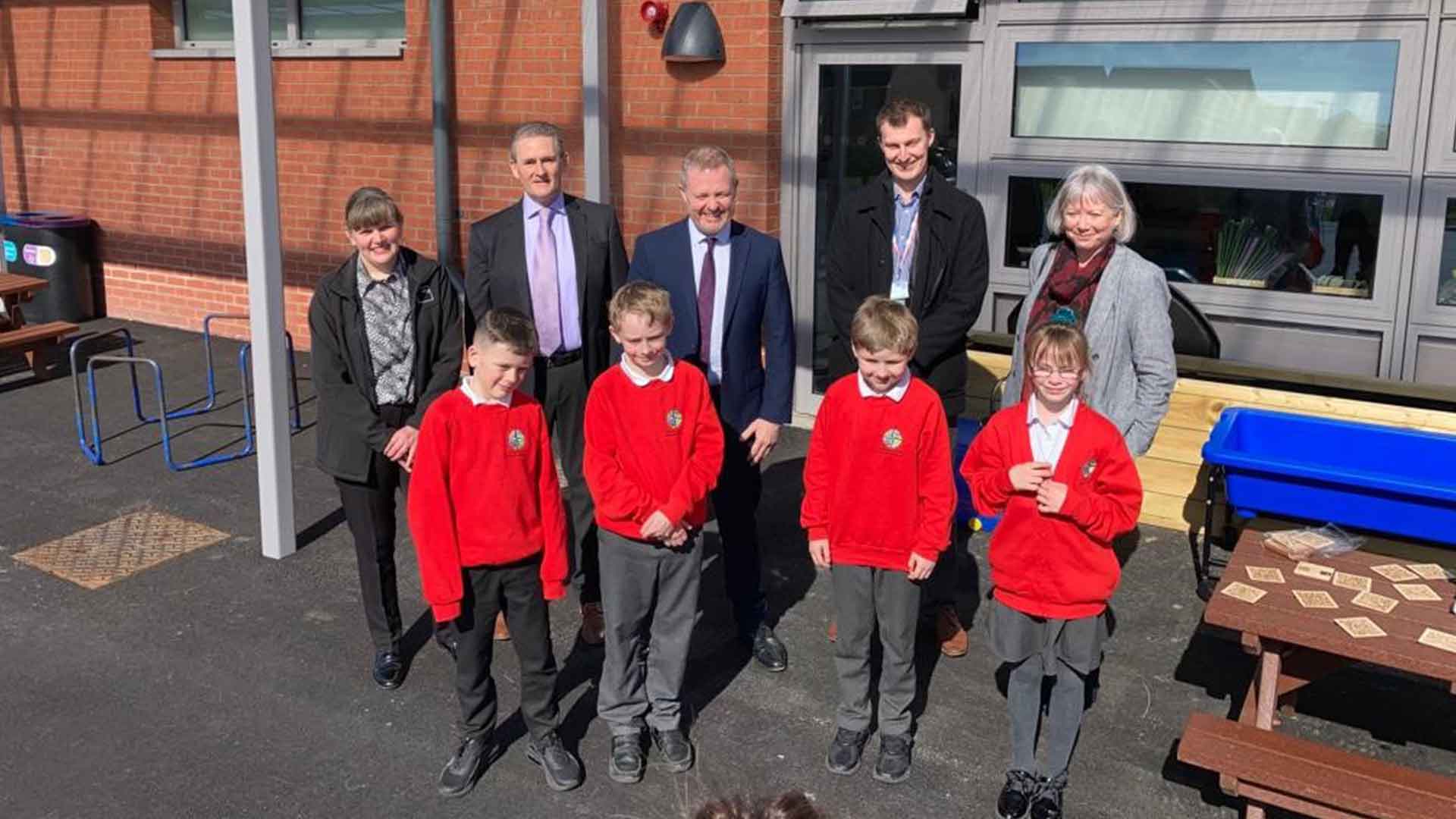 At first glance it looks like any other new build primary, but South Point Primary in Rhoose is radically different to all other schools in Wales.
It is the country's first ever net carbon zero school, and its design will be used to help inform future builds. The revolutionary design means greenhouse gas emissions will be slashed, neutralising the building's environmental impact.
The £5m Vale of Glamorgan Council primary was recently completed and 210 pupils and 48 nursery children moved in after the February half term break. Whilst the pupils get down to lessons the building around them will also be working hard.
Electricity created by on-site air pumps and solar panels will power the two-storey school and any extra will be battery stored or pumped back into the grid. Extra insulation in the walls, floor and roof will keep warmth in while top-rated double glazing keeps cold out.
Building materials and the way the school was constructed were also greener. Where possible electric forklift trucks were used, to reduce carbon in the construction. Local supply chains and staff were also used, where possible, and use of plastics was curbed.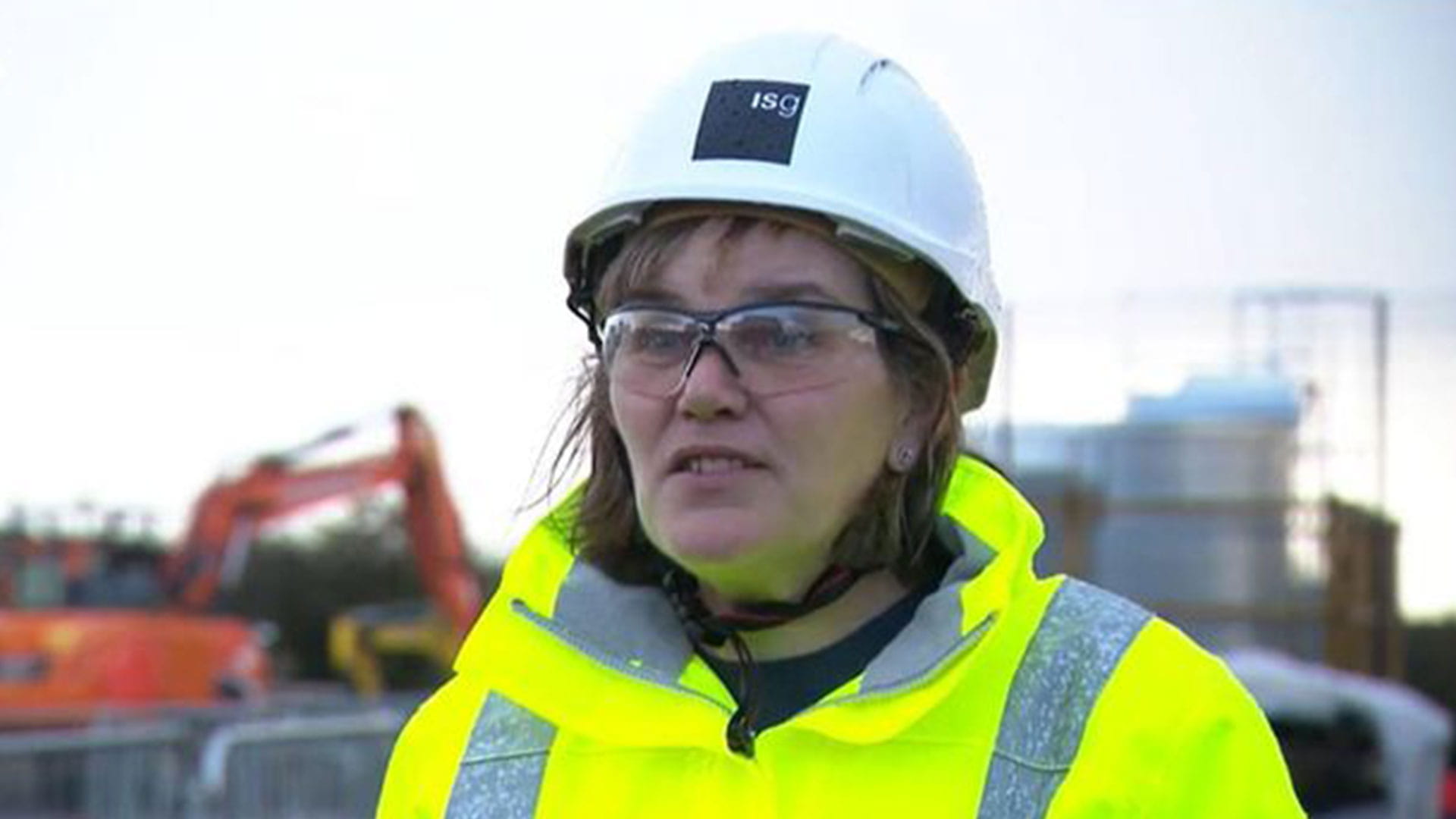 Jane O'Leary, chartered surveyor and builder, helped plan the building and is now ISG's strategic advisor for education.
Prior to joining ISG, Jane worked for the Vale of Glamorgan Council on their new 21st century schools programme and has been involved in the net zero project from when it began to be planned in 2019.
Jane said of the new school, "I think about the school as someone putting on a coat for insulation to start. There are building regulation standards for this, but we have taken the thickness of insulation way beyond that.
Jane continues by saying "Normally in schools you would have a gas boiler. Here we have air source heat pumps. This is what the government is planning for all houses to have eventually instead of gas boilers. And we've seen this with some new build houses now."
"All of this is about using less in the building and performing better. We have made sure there are green sources of energy and that insulation means it is not lost."

Jane O'Leary, Strategic Advisor - Education, ISG
Energy will also be drawn from the sun. A total 70% of the roof space is solar panels which will also create electricity for the school.
A battery the size of two double wardrobes stores any extra electricity created which can then be used at other times. Extra energy can also be pumped back into the grid, offsetting any the school needs to draw out later.
"All of this is about using less in the building and performing better. We have made sure there are green sources of energy and that insulation means it is not lost," explained Jane.
Not everything will be right first time, and this first school will provide the learning for future schools in Wales.
"We are sharing data with the Welsh Government and local authorities so everyone can learn from it. As with lots of designs the proof will be once we have been in it some time. We are monitoring the building for five years because this is a first for Wales, we won't have got everything right.
It is also a great education for pupils who will grow up in a world where tackling the climate crisis will be key.
This article was originally published by the Wales Online. You can read the full article here