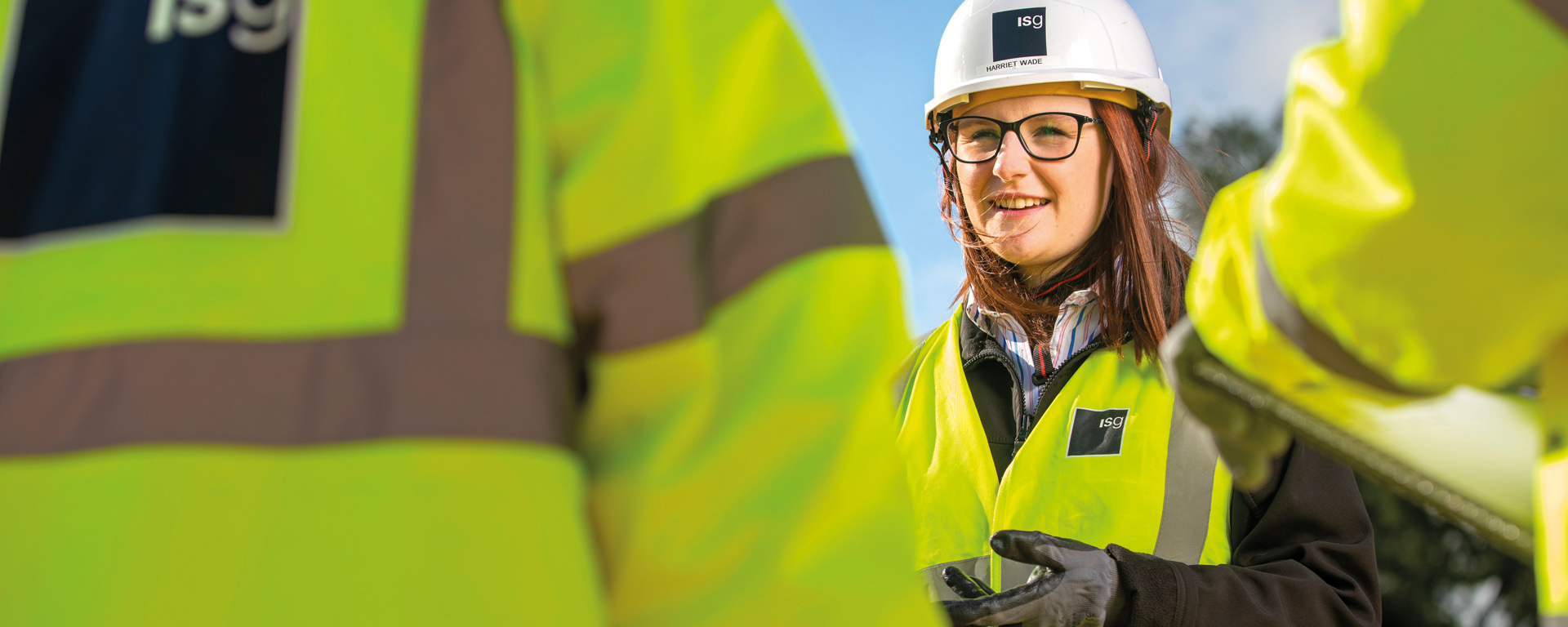 Working towards a degree in Inclusive Studies, it comes as no surprise that Harriet has always been motivated by making a difference to people's lives. Combined with a passion for construction, which emerged after joining ISG as a trainee in 2016, it was never going to be long before she fused the two.


Harriet's work took her across Wales and, having witnessed first hand the scope to have a positive impact on the lives of vulnerable people, she set about growing the relationship between ISG and homelessness charity, The Wallich, to help ex-offenders in Cardiff overcome the barriers they face on their journey back into work. ISG now works closely with The Wallich to provide work opportunities, training and support for ex-offenders in the Welsh capital, and Harriet's infectious verve is starting to bear fruit – four full-time labourers are now embarking on their own careers with ISG, and more will be soon.

For Harriet, her work with ex-offenders is about more than employment. It's financial security, it's confidence, and it's the chance to plan for a different sort of future.

Harriet was fired up by the variety of roles and projects within the construction industry, and set out to make a difference in a real way.
After joining ISG as a construction trainee in 2016, Harriet is now a social value co-ordinator, helping site teams across South Wales and the South West of England to maximise their positive social impact in the communities where they work. Harriet is also studying for a degree in Inclusive Studies, which has been supported by ISG.
Harriet has worked on some of the largest sites in Wales, including the new BBC Cymru Wales headquarters in Central Square, Cardiff, witnessing first hand the benefits social value has beyond site hoardings in the process. Her work in Wales feeds directly into ISG's social value strategy and vision to deliver places that help people and businesses thrive. The strategy focuses on enhancing employment and skills, and is underpinned by the belief that it is equally important to offer enduring social value to the communities where we work, as it is to deliver the innovative construction projects that transform them.
"I joined the industry to make a difference, and now I'm helping to break the cycle of discrimination for ex-offenders."

Harriet Wade, Social Value Manager
One of these skills areas entails a focus on supporting hard-to-reach groups, such as ex-offenders. Often stigmatised when it comes to looking for work, only 17% of ex-offenders manage to secure a job within a year of release [1], and can fall into a cycle of homelessness that comes hand in hand with unemployment.
Keen to tackle this issue and help people overcome the barriers they face on their journey back to work after being released from prison, Harriet set about growing the relationship between ISG and homelessness charity, The Wallich, to help provide on-site opportunities.
Making a difference has always been part of Harriet's modus operandi: "I joined the industry to make a difference, and now I'm helping to break the cycle of discrimination for ex-offenders," she says.
Through the Building Opportunities, Skills and Success (BOSS) project, The Wallich works with ex-offenders and employers to help vulnerable people find work. The Wallich assesses its clients, working closely with Harriet and ISG to identify existing skills and ensure people get the training they need. The scheme has now been granted continuation funding for a further two years, and can count on Harriet and ISG's continued support.
So far, Harriet has been involved in the hiring of four labourers on site in Cardiff who have delivered over 170 working weeks.
"ISG has opened many doors for me and it has given me a push in the right direction. It's a real game-changer to be given an opportunity to work on site, to not be judged for previous mistakes in life and to be given the help you need to propel and better yourself in every aspect of life."

ISG site operative and client of The Wallich
She says: "It's a tragedy that these people are often overlooked from the outset. It's an untapped pool of talent, and I'm really proud to be supporting them in partnership with The Wallich."
ISG's strategy is not only rooted in supporting local communities with employment, skills development and investment in local businesses, it's also about empowering its people with the tools and opportunities they need to deliver social value. It's this approach to giving something back, combined with Harriet's drive and determination, that has enabled Harriet to make a difference to the lives of ex-offenders in Cardiff.
Each new labourer is given an on-site mentor from ISG to ensure they receive specific support and training, which in turn has had huge benefits for the development of people across the business.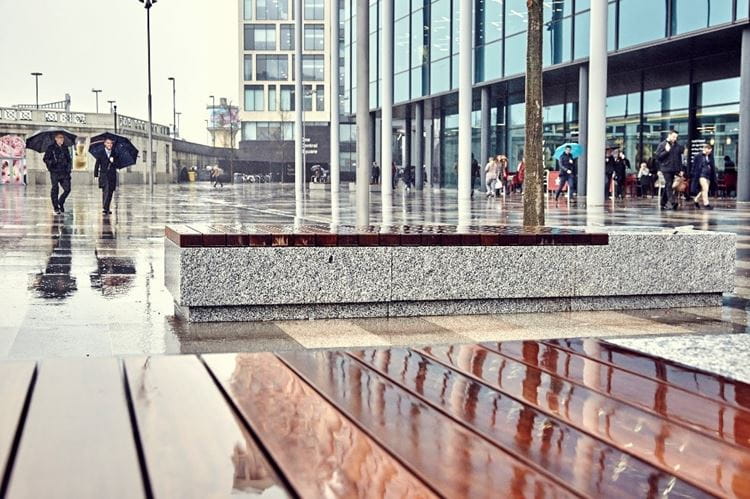 Jon James, regional director for ISG, comments: "We concentrate on providing an induction into the business, providing each person with a mentor who provides support. Another success for us is that our people use slightly different management skills to support these individuals in the right way, which is a real benefit to the business too. Harriet has tremendous courage in the way that she interacts with prisoners in secure locations, and her determination has seen many move on from that secure environment to a work environment with good prospects, almost seamlessly."
Since working on ISG construction sites, all four labourers that Harriet has supported have been upskilled through additional training, and have been given the opportunity to apply for different roles – roles which include gateman and hoist operator.
It's these opportunities that deliver more than just employment for vulnerable people. They deliver financial security, the ability to find a home, confidence and the chance to plan for a different sort of future.
[1] https://www.gov.uk/government/publications/unlock-opportunity-employer-information-pack-and-case-studies/employing-prisoners-and-ex-offenders