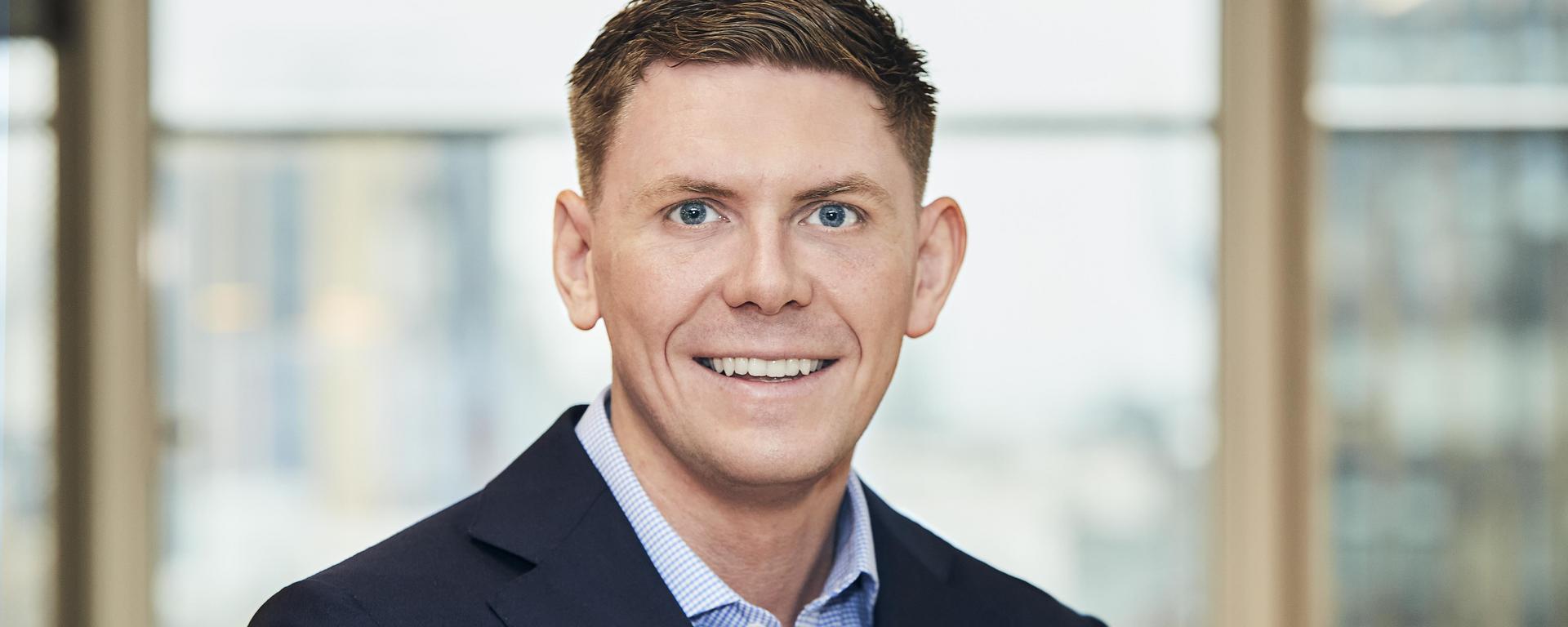 Pressure on asset owners in the commercial space to implement retrofit measures is growing, as building performance underpins investment decisions and tenant demand.
With government legislation mandating minimum EPC requirements, and increasingly prevalent ESG objectives from tenants driving demand for energy efficient commercial spaces, low carbon is now rarely out of the news. However, the rising cost of living and soaring energy prices have brought ESG principles into even sharper focus. Everyone with a stake in the UK built environment has a role to play in rising to this challenge.
While EPC ratings address building design and potential at a time when energy performance has never been more prominent, operational efficiency and net zero performance is essential. Achieving net zero is now arguably more important to investors than securing environmental design-based rating certificates, such as BREEAM and LEED.
The rise in profile of NABERS as a highly desirable accreditation shows how operational energy performance is starting to drive the market.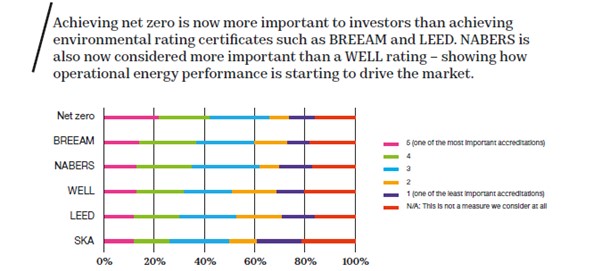 The first milestone in improving performance starts with what we already have
As an industry, we all need to do better with regards to the re-use of M&E components. But when the requirements of an incoming CAT B tenant differ from what is installed as part of the CAT A fit out, what do we do with perfectly usable components that have seen little use? Remove and recycle orsend to landfill – there's surely only one ethical and environmentally sensitive response here.
We're continuously exploring how we drive the right behaviours, and how we can think and act differently to explain, persuade and nudge our clients, consultants, contractors, and supply chain partners along this journey.
One organisation that is really leading the way in this space is Mitsubishi Electric. Recently, I was fortunate to be invited to speak on Mitsubishi Electrics' 'Ask ME' podcast, where we discussed the CAT
A versus CAT B conundrum, amongst other important topics in sustainable retrofit.
Attending with my fellow ISG colleagues, divisional director Mike Linehan, and divisional commercial director Paul Sullivan, we joined Dan Smith, national sustainability & construction manager, and Chris Newman, zero carbon design manager from Mitsubishi Electric, to delve deeper into the challenges that construction firms, consultants and suppliers face in the retrofit sector as we move towards a net zero future.
Listen to the full podcast here.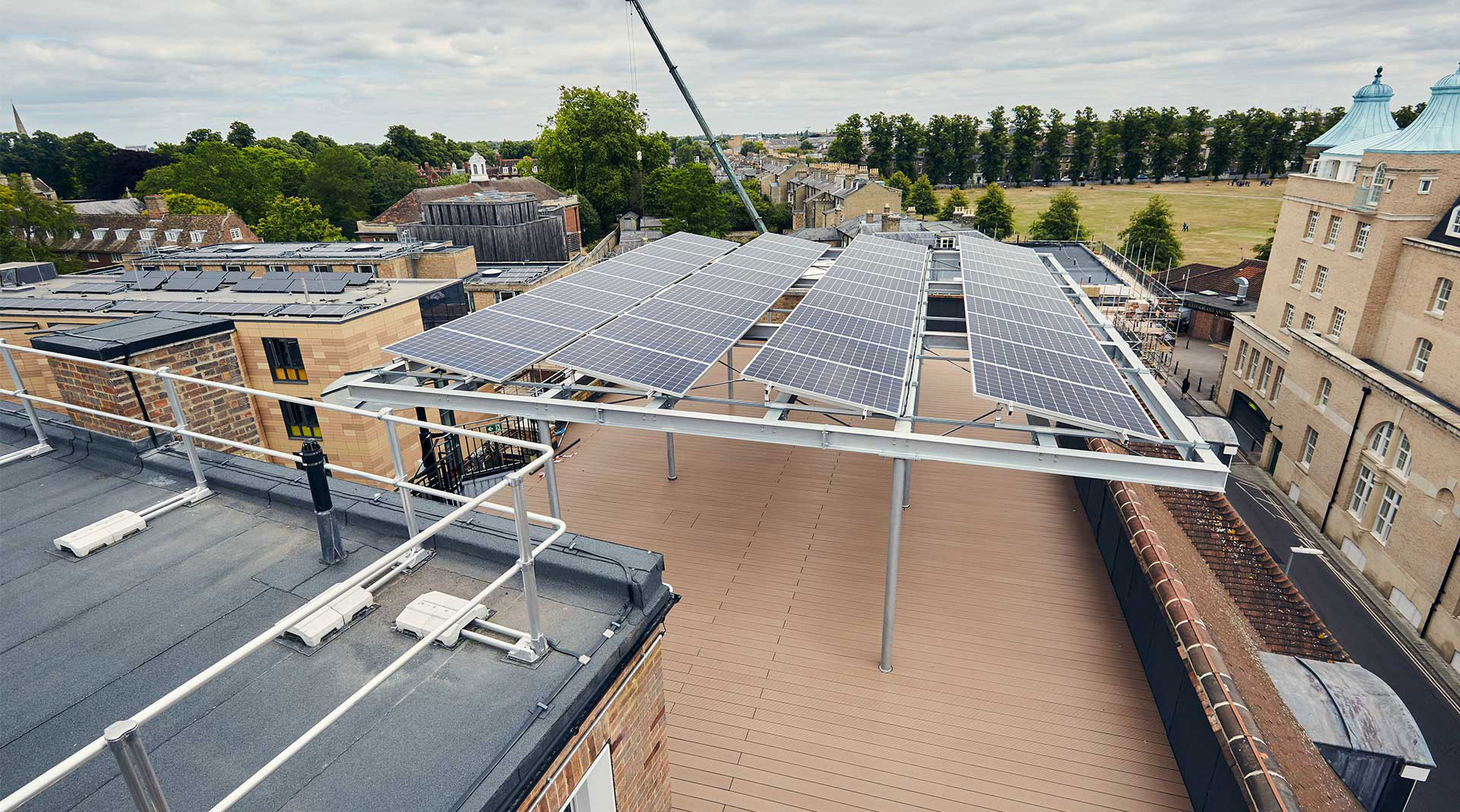 Low-carbon retrofit
As organisations are transitioning from short-term decision-making to long-term preparation for a new reality, underpinned by the ESG agenda as the driving force, our teams offer the expertise and knowledge to assist you in reaching your carbon reduction goals for your estate. We can help you set new standards for low energy use, carbon emissions and impact on natural resources.
Our low-carbon retrofit offering will ensure that your building stays ahead of energy usage legislation and maximises the performance of your estates and to meet your commitments and deliver long-term return on investment.
Retrofitting our talent attraction strategy
As pressure on time and resource intensifies, we need to look at how we grow the talent pool of skilled ESG professionals to help us lead the way in building sustainable estates more efficiently.
ISG's latest Wide Angle research report, Rethinking the skills conundrum, looks at the benefits of greater co-ordination between future talent, educators, and organisations in transforming how the UK upskills and prepares for the careers of the future.
Positioning our sector's intrinsic link with the climate challenge – along with other important factors such as pace of innovation and technological advancements – must be capitalised to drive greater engagement in the fight for talent.
With a wealth of career paths available (and growing!) in low carbon retrofit and sustainability more broadly, transforming industry perceptions will be crucial to helping us better position the built environment as a desirable avenue for future talent.
You can learn more about the Rethinking the skills conundrum campaign and download the report here: https://www.isgltd.com/en/campaigns/strategic-workforce-planning
Working in partnership to deliver on tomorrow's legacy, today
Our full-cycle integrated approach focuses on what is already installed (versus complete strip out) to reduce the embodied carbon of our projects. Our team work to support you in reaching your organisation's carbon reduction goals, providing certainty by partnering to agree pathways and targets to implement interventions that meet both the agreed design criteria and improve the energy efficiency of our nation's corporate skylines.
With retrofitting solutions evolving and becoming more sophisticated, and the boundless opportunities for budding talent in the field, it's an exciting time to be in low carbon retrofit.
Learn more about our low carbon retrofit offering here.