What role can education estates play in building sustainable societies?
We gathered the thoughts of those that attended Education Estates 2022.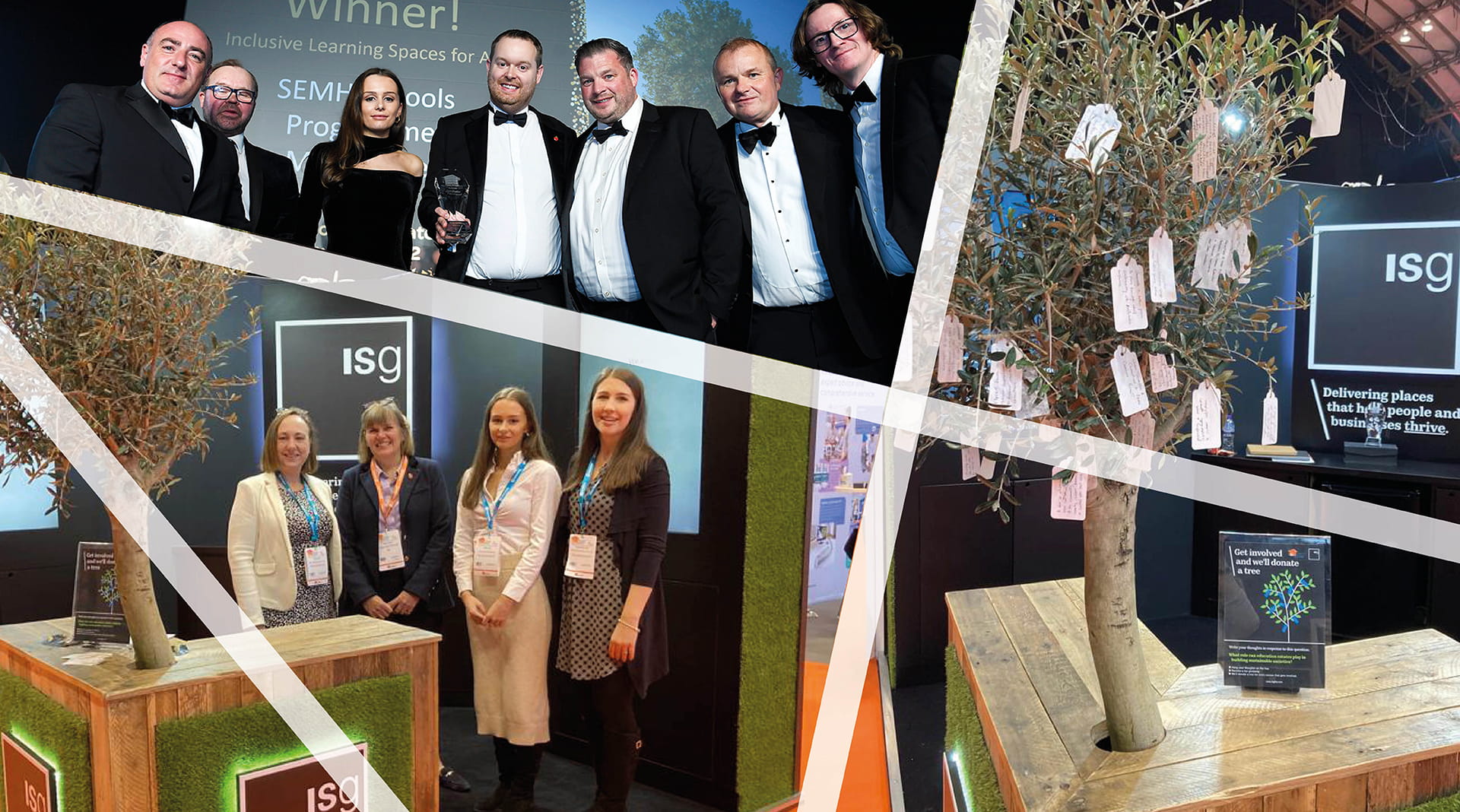 We recently exhibited and spoke at leading sector event Education Estates, held at Manchester Central from 18-19 October, to discuss this topic and more with industry colleagues.
We know we can't afford to slow down in our efforts to build sustainable societies that promise value and equity for all. Despite increasing pressures our collective pace must not stall – the cost of inaction outweighs all other considerations. So, what role can education estates play?
Key themes emerging
We received a great mix of responses to this question from visitors to our exhibition stand, which fell into three areas of focus; education; communication and collaboration; process and data.
Communication and collaboration between professionals from across the sector was important, as sharing ideas and gaining knowledge from each other will help us to move forward together. An event like Education Estates does exactly that and you come away inspired by sessions you've been involved in, however it's important to stay connected and share learnings all year round.
You also felt that education estates are best placed to not only deliver sustainable innovations in the built environment, but also influence those who are learning and developing in these spaces. We need to be an exemplar for young people to inspire and equip the future generations with the tools and knowledge they need to make a difference.
Everyone needs to play their part in reaching net zero. It's imperative that all parties from clients and designers to delivery partners and ongoing operation and maintenance providers, are investing in this journey, and demonstrating calculable data to support the end goal. This data will then drive decisions on strategic estates management, helping to build a more sustainable environment.
Ultimately, you recognised that sustainability goes much further than net zero and carbon management. Health and wellbeing factors must also play a part, and schools and educational facilities are fundamental to ensuring that we can scale up to deliver these outcomes, for our environment and also for our communities, creating positive futures.
We will now be donating 50 trees to a current school project, reflecting the number of thoughts gathered on our stand during the event, and to promote biodiversity in our local communities.
Key topics of discussion
Jane O'Leary, Strategic Director for Education at ISG, chaired a popular session on 'helping clients achieve net zero'. The panel discussed how existing buildings are our biggest challenge when it comes to achieving net zero, and engineering consultancy, Cundall, discussed a pilot project that aims to help existing schools lower their emissions. Jane referenced South Point Primary School, Wales' first net zero carbon school with the Vale of Glamorgan Council, and the 'Entopia building' project with the Cambridge Institute for Sustainability Leadership (CISL), a world first when it comes to delivering a sustainable retrofitted office environment. The learnings from these key schemes are now being shared, further supporting clients on their own net zero journeys.

On the second day, Jane O'Leary, Carrie-Ann Huelin, Group Head of Social Value and Caseigh Magowan, Apprentice Quantity Surveyor at ISG, joined the panel for Gender Diversity & Inclusion in Education and Construction. They spoke about how construction can make further strides to recruit, develop, and retain a diverse workforce, including increasing awareness of the variety of roles available and the opportunity to have societal impact. They also discussed the benefits of a diverse workforce terms of ideas, innovation and growth, which supports successful, healthy communities.
Keep an eye out for the podcasts to both these sessions to hear them back in full.
Two award wins for our projects
We are thrilled that two of our projects also won awards at this year's Education Estates Awards, which took place on 18 October. STEAM Academy at Bridgend College won 'Project of the Year – Colleges', and our SEND school programme for Manchester City Council collected the 'Inclusive Learning Spaces for All' award. Our Chelveston Road School, Rushden and South Point Primary School, Barry projects were also finalists. It was a great privilege to deliver these stunning projects with a fantastic team of partners.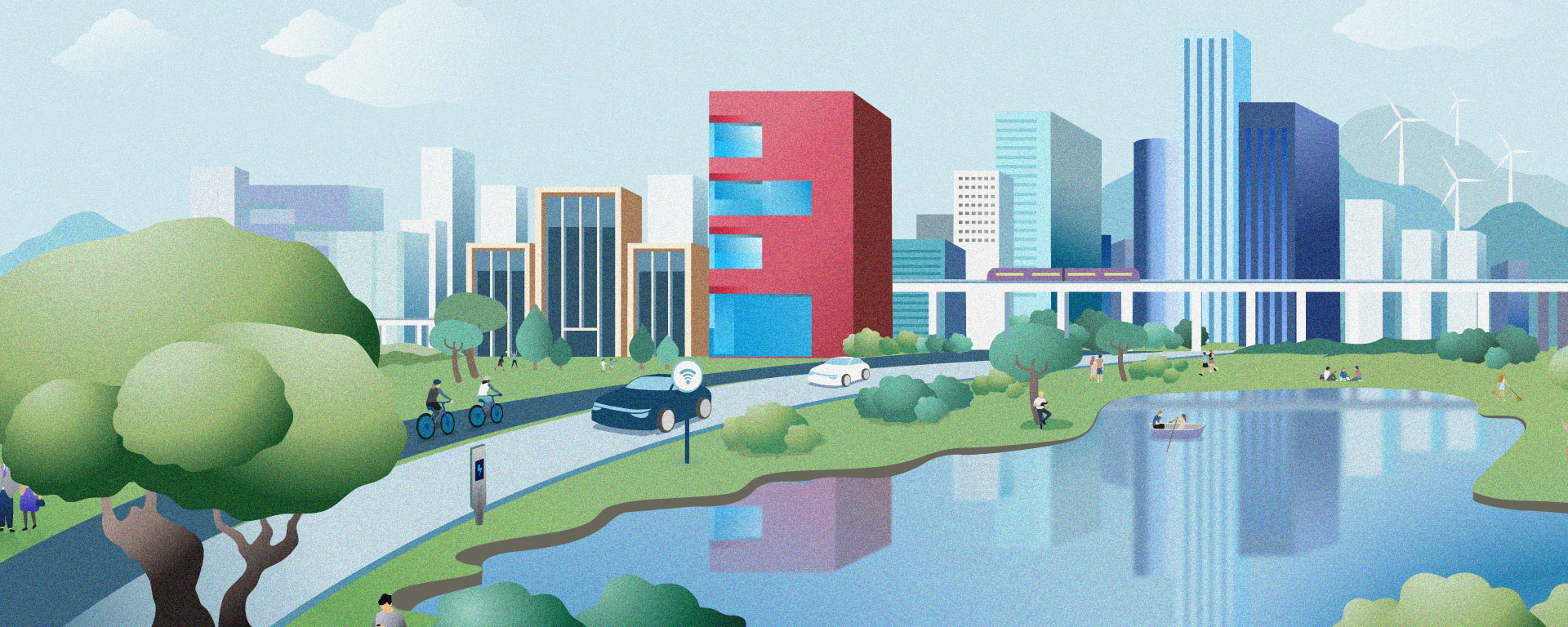 ISG's latest research and insight report 'Sustainable Buildings Monitor: Redefining Value'
Establishing a purpose-driven way to measure the true value of property.