Education Estates 2023: Leveraging the skills pipeline to help the next generation to realise their potential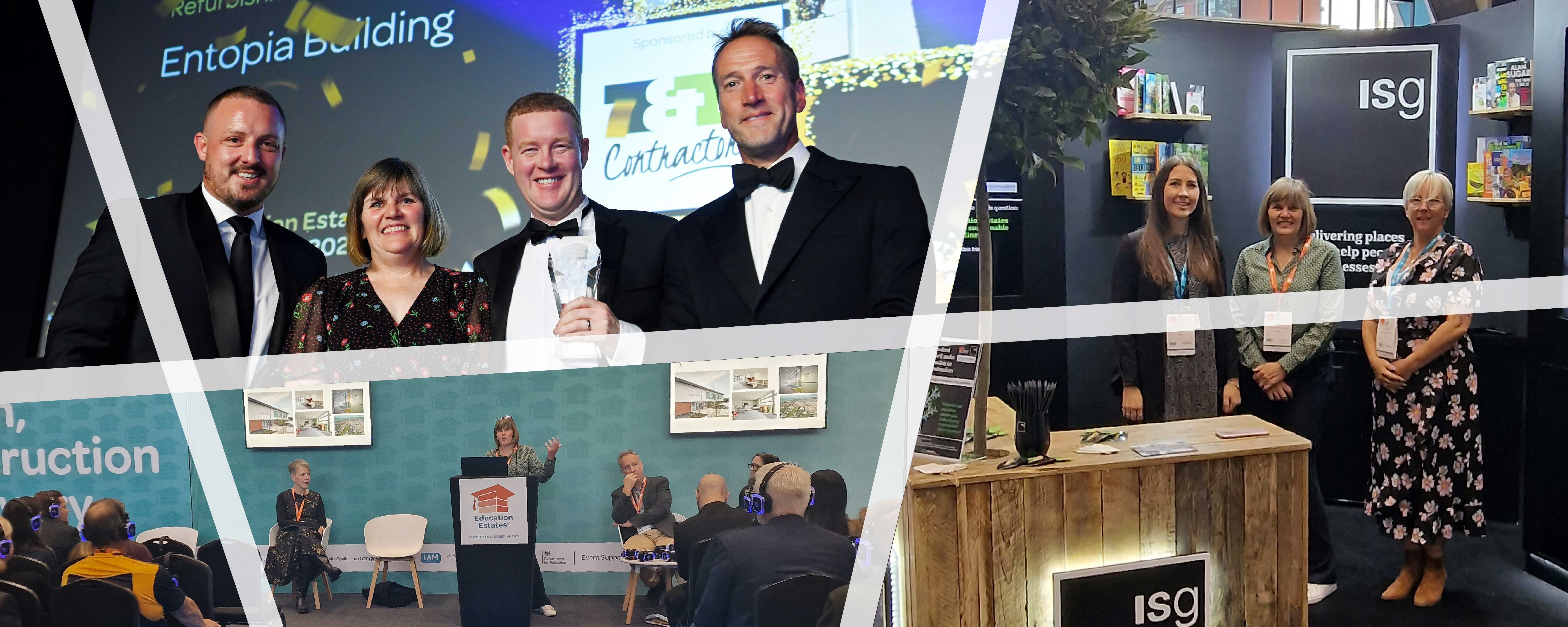 Every year the Education Estates conference in Manchester brings together education professionals, as they share, learn and discover ways to transform and refine learning environments into sustainable and adaptive spaces that inspire the next generation to realise their potential.
Since the publication of our latest Wide Angle 'Rethinking the skills conundrum' research, we have been exploring how we unlock pathways for a workforce fit for the future. Delivering economic growth requires a skills master planning overhaul, according to our research. There are pockets of activity where industry is aligning with educational institutions to establish centres of excellence to bring businesses and future talent together, so we asked delegates how we can scale this up.
Download your copy of the report
What role can education estates play in developing a sustainable talent pipeline?
Many recognised that construction provides a vital resource of information of the skills needed in each area, well in advance of job advertisements from the resulting employer's new or renovated building. A resource of planning information that educators can tap into to ensure that their students can attain the skills needed to fulfil good-quality local jobs.
Other responses evolved out of a desire to create inspiring spaces for the next generation to experience the built environment in a positive and rewarding way. Engaging students to consider how their surroundings affect their wellbeing, opening their eyes to the rewarding and enriching careers available within the construction sector.
Pointing to our role on delivering legacy as a contractor, others highlighted our involvement in the physical delivery of projects to engage pupils with the roles on offer in the sector, and in particular to the opportunity the green economy can provide, as we progress on a collective drive to net zero.
Thanks to the comments generated on our stand at this year's event, ISG will be making a donation of £500 to Schoolreaders, a charity helping to improve literacy and increase life chances.
"For me the overwhelming theme of the 

event was one of optimism. Together we can ensure the best future for our young 

people, delivering buildings that help them realise their futures; a more 

sustainable, efficient, and inspiring education estate."




Jane O'Leary, Sector Director – Education, ISG
Evolving the conversation
Experts from across ISG spoke at the conference, as they discussed how we are revolutionising the delivery of education estates and contributing to the conversation around the education agenda.
Karen Vigar, Education Engagement Manager at ISG, presented on 'Developing Future Talent with T Levels', sharing how construction-related T level courses have transformed the technical education landscape to help students develop the essential skills required for the industry. She shared her learnings alongside Ian Ryan from the Department for Education, and student Ellis Taylor, who recently completed his two-year academic qualification with ISG.
'Case Studies from Scotland & Wales' saw ISG's Jane O'Leary, Sector Director for Education, and Rhodri Davies, Senior Sustainability Manager, share learnings from three of our recent Net Zero Carbon in operation projects at: South Point Primary, Vale of Glamorgan; Two Rivers Primary, Keynsham; and Cambridge Institute for Sustainability Leadership's Entopia Building. Highlighting the challenges in construction and sharing real-time data from their operation, the talk was hailed by attendees as 'vital to the future success of net zero projects in education'.
Jane O'Leary also chaired a lively debate on inclusive building design. The 'Neurodiversity in HE Design' talk highlighted that 94% of the population have physical, cognitive or sensory impairments, in particular neurodiversity. The speakers explored how small changes can make big differences to learning environments, as we evolve inclusive design beyond level thresholds and accessible toilets.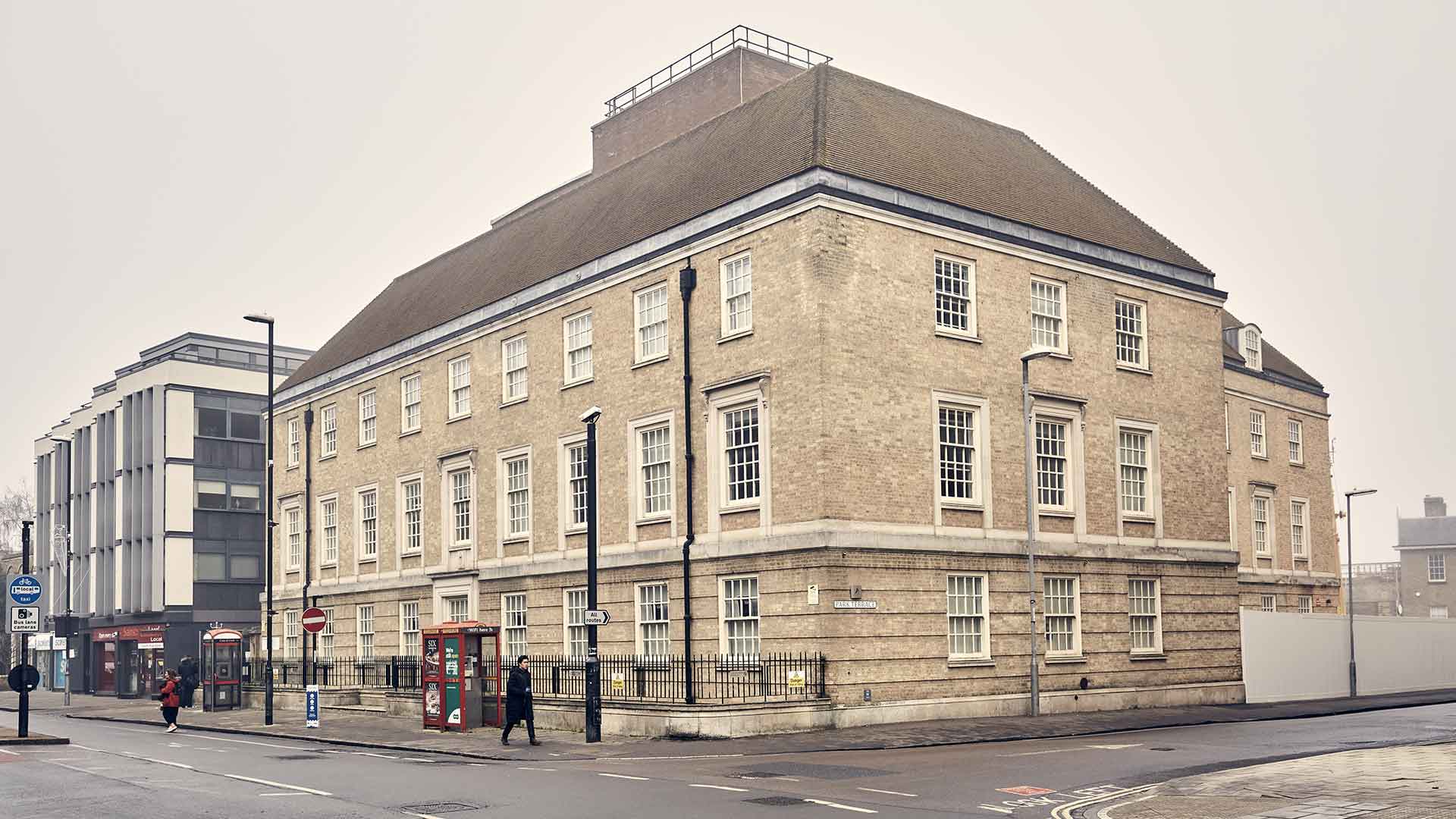 Award winning
Our Entopia Building project for the Cambridge Institute for Sustainability Leadership (CISL) won 'Refurbishment of the Year' at this year's Education Estates Awards.
CISL's new headquarters is an exemplar of sustainable innovation, laying the blueprint for how an existing building can be transformed to be highly energy efficient in its redevelopment, use and impact on people and well-being. Thermal bridging and heat loss have been reduced, and the space will make use of high-tech video conferencing facilities and collaborative digital platforms to enable people to work together wherever they are in the world. Wellness features heavily throughout, with open-plan working areas and access to fresh air, natural light, and temperature control.
The £12.8m project in central Cambridge has achieved multiple sustainable building certifications, including BREEAM (Outstanding), the Passivhaus 'Enerphit' standard - the first of its kind - Well (Gold) certification, alongside 'circular economy' principles to minimise the volume and impact of natural and man-made resources used in the building.
Our Heath Primary School project in Chesterfield was also a finalist at the ceremony.
ISG sponsored the 'developing future talent' stage and contributed to the Education Estates conference programme.