Customer

GE

Completion Date

July 2016

Value

4.1m Euro

Area

3,5000 sq m

Program Duration

20 weeks

Architect

Studio Architecture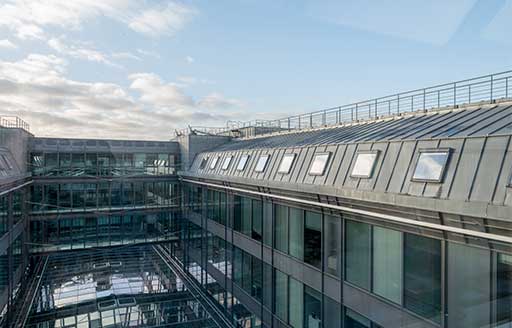 The Project
General Electric is an American corporation with a rich history; partly founded by the great American inventor Thomas Edison, and one of the 12 original companies to be listed on the Dow Jones, and the only original company to still be listed today.
ISG in France delivered a collaborative space befitting of the status and history of General Electric at their offices on Rue du Quatre Septembre, in the heart of Paris.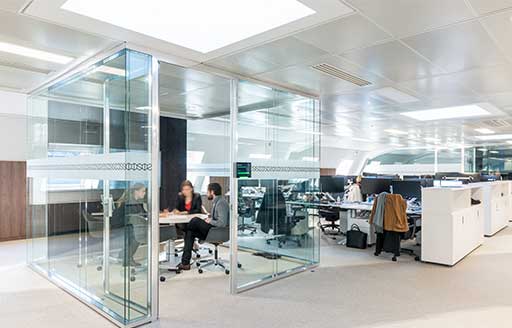 Challenges
Without a customer brief, ISG collaborated with the architect to create a concept from scratch for General Electric. ISG's presence on the project highlights the talent and hard work of the team that even without clear guidelines, ISG can create a brand representative workspace to suit the needs of the client.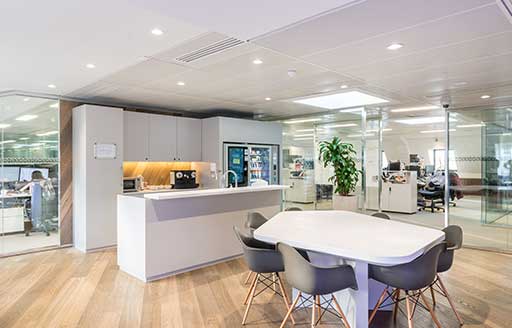 A vibrant and engaging workplace
Working closely with the architect throughout the project, ISG's final concept involved a complete fit out to facilitate a vibrant and engaging work environment for the General Electric team.
The fresh approach to the space included brand new soundproofed meeting rooms complete with video conferencing facilities, four kitchens, a control room and technological innovations including design pods fitted with touch-screens.