Move for Charity 2022 - shaping up to be the most diverse and exciting yet
ISG are once again gearing up for their annual fundraising event – Move for Charity – and it is shaping up to be the biggest, most diverse and exciting year yet. Taking place from 12-18 September 2022, this year's event will coincide with World Suicide Prevention Day on Saturday 10 September.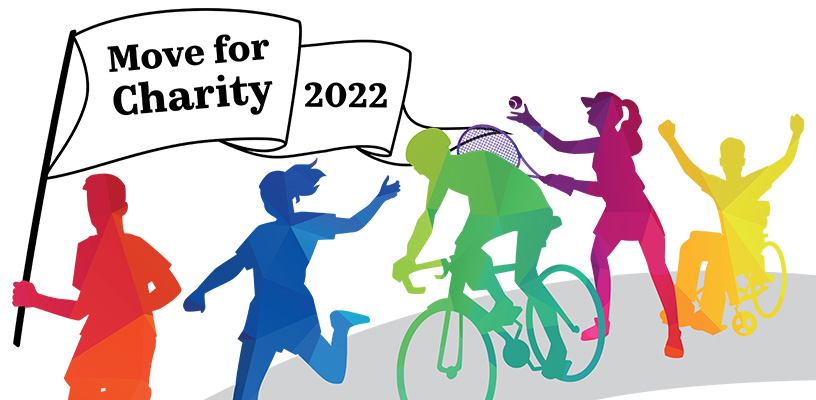 Move for Charity is an annual initiative where #teamISG along with their families, suppliers and clients are invited to get active to raise funds and awareness for our global mental health charities and partners. Whether you prefer to run, walk, swim or dance, take on yoga or hit the road with your bike, we are inviting everyone who takes part to get active in any way they like.
As well as encouraging people to get moving and fundraising during the week, we will also be providing opportunities for people to pause, reflect and learn more about mental health issues and the resources that are available to support our people and wider project teams.
Match funding
It is free to take part – all we ask is that participants set a minimum fundraising target of £100. Last year over 500 participants raised more than £115,000. This year our owner has kindly agreed to match all money raised during Move for Charity, so it looks like we could be on for our biggest total yet.
Plan your next challenge
How you take part in this year's event is entirely up to you. #TeamISG has already been busy planning and undertaking activities. ISG Assistant Construction Manager, Ben Banaghan, has committed to running two marathons per day for 18 days, and Managing Director for ISG High-tech Manufacturing, Peter Millett, completed a cycle of the length of the Pyrenees (almost 750km over five days) earlier this year.
Like Ben and Peter, you may want to set up an individual or team challenge that tests your limits, or you may simply want to organise a fun activity on site or set a personal objective of walking to the train station every day.
Sign up and grab your free t-shirt
Even if you have not decided on what you are going to do, you can still sign up.
In the UK we are once again using our Move for Charity fundraising platform for you to track your progress, see what is going on across ISG, and get involved in some healthy competition with our individual and team leaderboards. Signing up as an individual or team is easy. Simply follow the instructions on the Enthuse website. Please note any teams set up as individuals will be included in the team leaderboard.

So, can we set a new personal best in 2022? Stay tuned for more information on how to take part in the coming weeks.
For any queries, please contact moveforcharity@isgltd.com.