Kicking off 2022 with three education projects starting on site
ISG begins work on a trio of Department for Education projects (DfE) in a strong start to 2022.
Secured through the DfE framework, the wins feature a pioneering Two Bridges Net Zero Carbon (NZC) Pathfinder project in Thornbury, South Gloucester. The team will start on the £12.5 million scheme at the end of January.
The project will see ISG bring to life a new 112 place Special educational needs and disability (SEND) school for children aged 2-19 years old and is a pioneering project for NZC schools. The core requirements rest around the need for the school to be NZC in operation led by improvements in the building design and fabric, which will be supported with site generated renewable energy. The DfE is using this as a pathfinder scheme to support the government's wider climate agenda.
"We are in a great position for the start of the new year as our teams start on three more important schemes for the Department for Education. 

Ben Elliott, Regional Director, ISG
ISG will also start work on two further projects: Grand Union Village in Hillingdon and Compass Academy in London
The Grand Union Village School near Hayes recently held a small event to celebrate breaking ground as the team started on site, with key members from the school, the Department for Education, ISG and partners in attendance – with all stating they are excited to see the works have commenced and to being involved on the school's new journey.
The new school will provide educational facilities for 80 pupils aged 3-11, providing high quality learning opportunities and therapy to SEND pupils. Once the Grand Union project is complete, the local Grangewood School community will then move to the new site.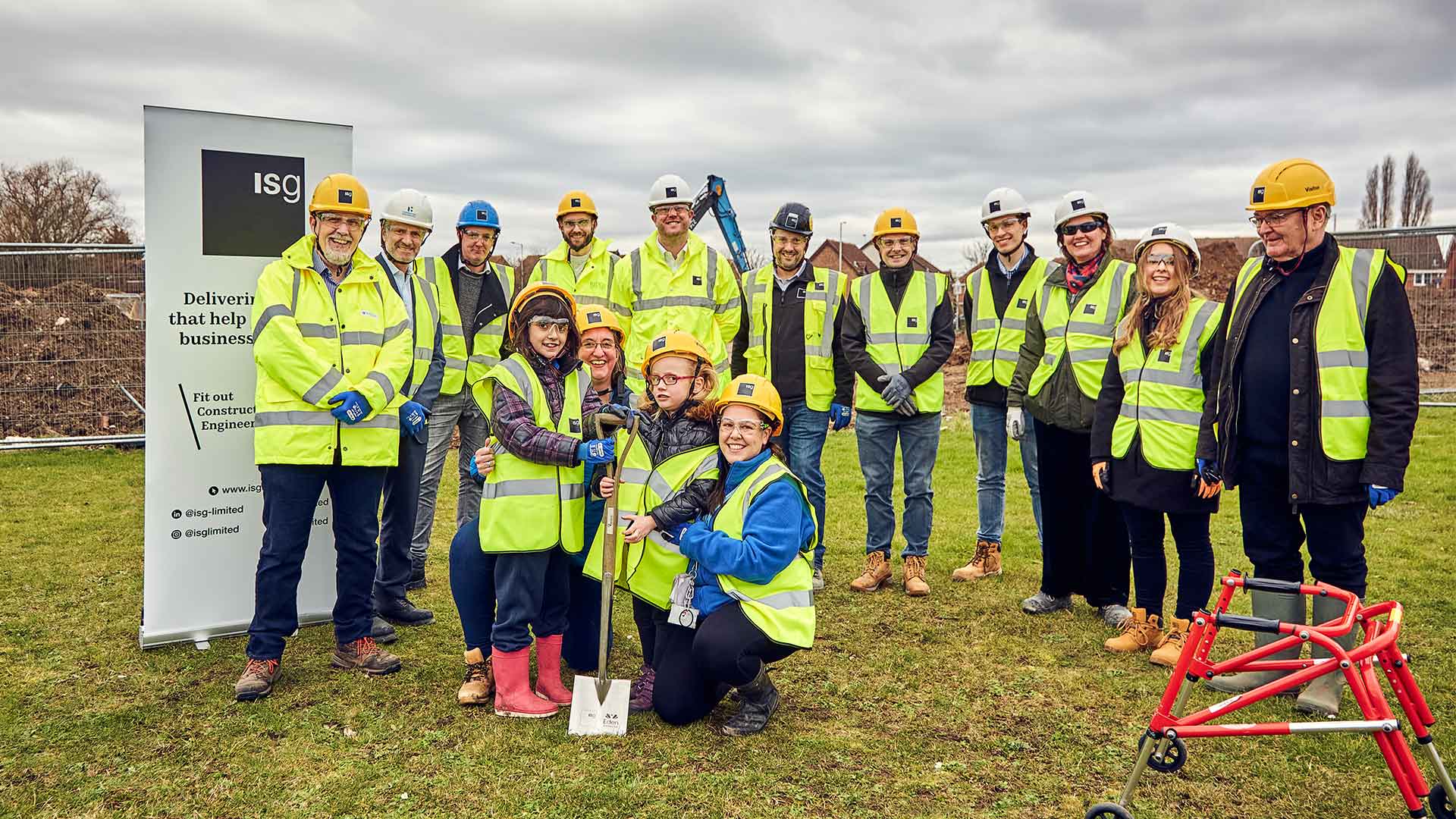 Compass Academy is a new build school that will provide 600 spaces for pupils in the Southwark area of London. The school will feature state-of-the-art learning and sports facilities including new science labs, a rooftop multi-use games arena and exceptional visual and performing arts facilities. The school will provide an inspiring learning environment with everything pupils need to thrive.
ISG's Regional Director, Ben Elliott, said: "We are in a great position for the start of the new year as our teams start on three more important schemes for the Department for Education. With modern methods of construction at the heart of project delivery, we will deliver outstanding educational spaces designed to meet rigorous environmental performance and efficient operational standards."
Whilst the start of 2022 is looking strong, ISG also commenced works on site in November 2021, at the Portsmouth SEN School scheme. The new build school will offer 66-places to ambulant students, aged 9-16, with Autistic Spectrum Conditions (ASC) and Social, Emotional and Mental Health (SEMH) needs.
ISG has also been re-appointed to the DfE framework, increasing its coverage by securing a place on all UK lots for projects valued between £6m-£12m, as part of the DfE's new £7bn construction framework.