ISG selected to design new pioneering education campus in Fairwater
Cardiff Council has announced that ISG has been selected as the preferred bidder for the design and build of a new joint education campus, to be located in the Fairwater area of the city.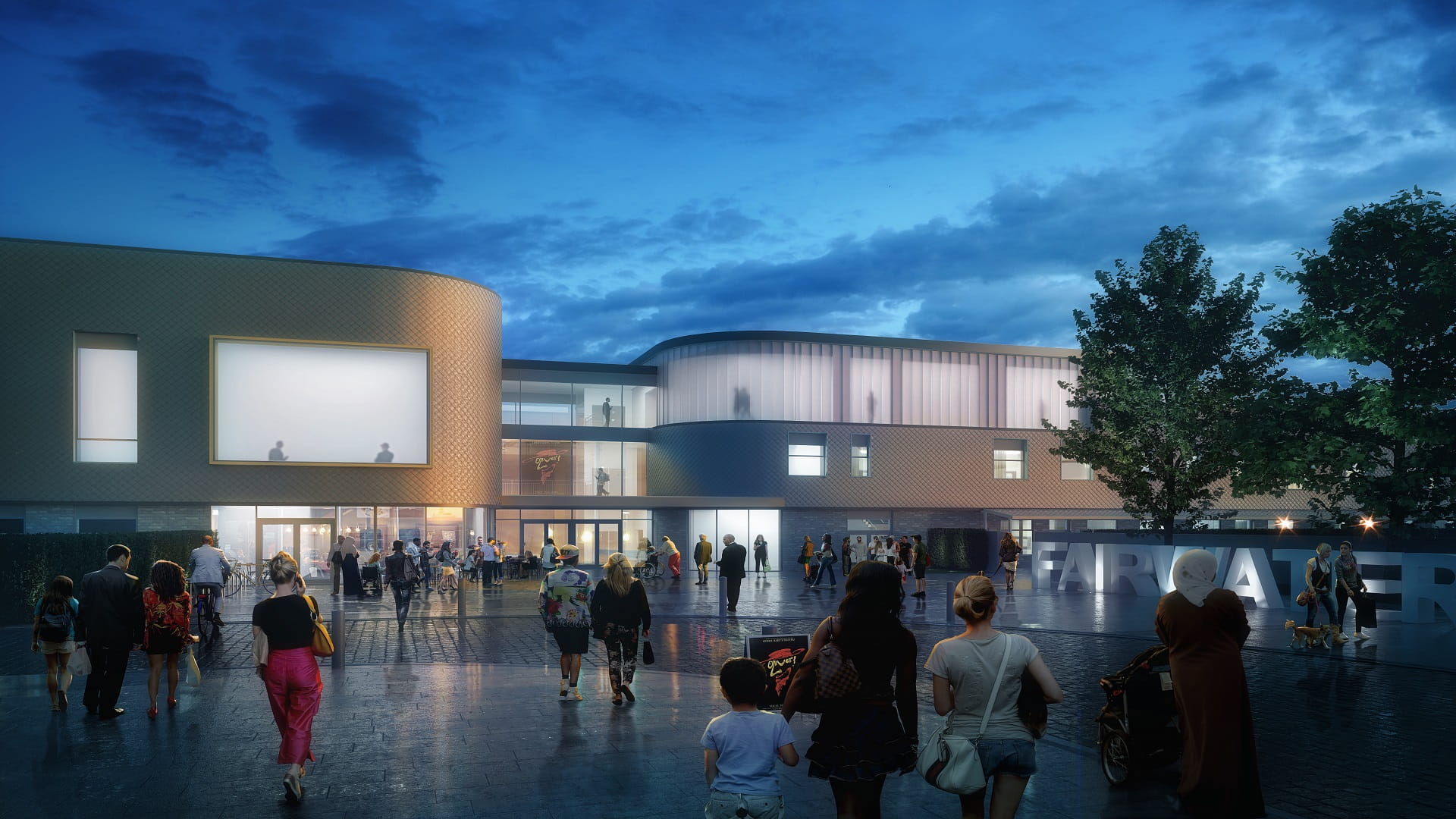 The project will be the largest, in scale and investment, of Cardiff's education developments delivered under Cardiff Council and Welsh Governments Band B Sustainable Communities for Learning Programme. Three new build schools will be located on one site, becoming home to Cantonian High School, Riverbank School and Woodlands High School.
ISG will undertake the detailed design and build process for the scheme, including the temporary accommodation associated with the works. The trailblazing development for Cardiff will set the standard for future school projects. It is Cardiff's first school campus to be operationally Net Zero Carbon, also targeting significant reduction in embodied carbon during build stage of the project. This means the three schools will be highly energy efficient buildings that are powered from renewable energy sources, enabling Cardiff to deliver on its One Planet Strategy which outlines the city's ambition to mitigate climate change.
The proposals include:
Replacing the Cantonian High School buildings with new build accommodation on the same site expanding the school from six forms of entry (6FE) to eight forms of entry (8FE) with sixth form provision for up to 250 pupils;
Expanding the Specialist Resource Base (SRB) for learners with an Autism Spectrum Condition (ASC), hosted at Cantonian High School to 30 places in purpose built accommodation in the new school buildings;
Relocating Woodlands High School to the Fairwater Campus site from its current site adjacent to Trelai Park and increasing the capacity to 240 places in new build accommodation;
Relocating Riverbank School to the Fairwater Campus site from its current site adjacent to Trelai Park, and increasing the capacity to 112 places in new build accommodation.
The campus will also offer comprehensive facilities which will be available for public use outside of school hours.
Deputy Leader of Cardiff Council, and Cabinet Member for Education, Employment and Skills, Cllr Sarah Merry, said: "The Fairwater Campus will be Cardiff's first joint educational campus of its kind and awarding the design contract is an exciting milestone for the futures of Cantonian, Woodland and Riverbank Schools, who are all part of this unique and ambitious plan.
"The campus will be one of the most educationally advanced institutions in the UK, bringing together three very different schools each with their own identity, on one site and providing a distinct combination of learning which will allow each school to share facilities, expertise and teaching opportunities, providing an exceptional experience for students, staff and the community."
"Our first Net Zero Carbon school, this project supports our response to the climate change emergency and aligns with Cardiff's One Planet vision to become Carbon Neutral by 2030. We are looking forward to working with ISG on the design of this exciting scheme. It will not only will provide pupils with access to state-of-the art facilities and the highest quality learning environment but which also represents a significant investment in the Fairwater area, ensuring the local community will also benefit from excellent, modern amenities."
Richard Skone, regional director for ISG's Construction business in Wales, added: "The scale and ambition of this pioneering project is transformative both from an educational co-location perspective and its operationally net zero carbon commitment and targets for reducing embodied carbon. When we also factor in our collective focus on driving social value legacy from this considerable community investment, Fairwater campus is undoubtedly one of the most eagerly anticipated exemplar projects for smart and ethical development in Wales today."
In December 2018, Cardiff Council's Cabinet agreed a recommendation to hold public consultation on the proposals to build an education campus in Fairwater which would deliver new-build education accommodation for three Cardiff Schools.
As part of the Band B Sustainable Communities for Learning Programme, the need for additional secondary school places and Additional Learning Needs (ALN) places for children with complex learning needs was identified.
Cllr Merry added: "Following the public consultation in July 2021, feedback from pupils, staff, parents and the local community have helped to inform the plans and deliver on our commitment to give young people a voice and highlights Cardiff's Child Friendly City strategy, where the voices and rights of children are an integral part of decision making.
"As the design plans progress, consideration will be given to the diverse range of learner needs so that they feel safe with a clear sense of identity, and that they can recognise the importance of belonging not only to their individual school but also, to the wider campus.
"The views collated will help the schools to design their curriculums and school buildings to support pupils to become ambitious, capable and ready to learn throughout their lives whilst championing healthy, confident individuals, ready to lead fulfilling lives as valued members of society."
Subject to planning and procurement, work on the new campus is expected to begin in 2023.