ISG delivers Roxy Cinemas Dubai Hills
The trendy cinemas are the second project ISG delivers for the Roxy brand. 
Global construction services company, ISG, has delivered the brand-new Roxy Cinemas located in Dubai Hills Mall. The impressive leisure attraction spans 101,000 square feet, spread over three floors with 15 screens and a total capacity of 1183 seats. A key feature of the project is "Roxy Xtreme"– the MENA region's largest cinema screen equipped with state-of-the-art laser projection and Dolby Atmos sound and is located on the first floor. Roxy Xtreme screen measures 28m by 15.1m, the size of two tennis courts and provides an unbeatable movie experience and the auditorium that houses it offers ultra-comfortable seating for 382 people.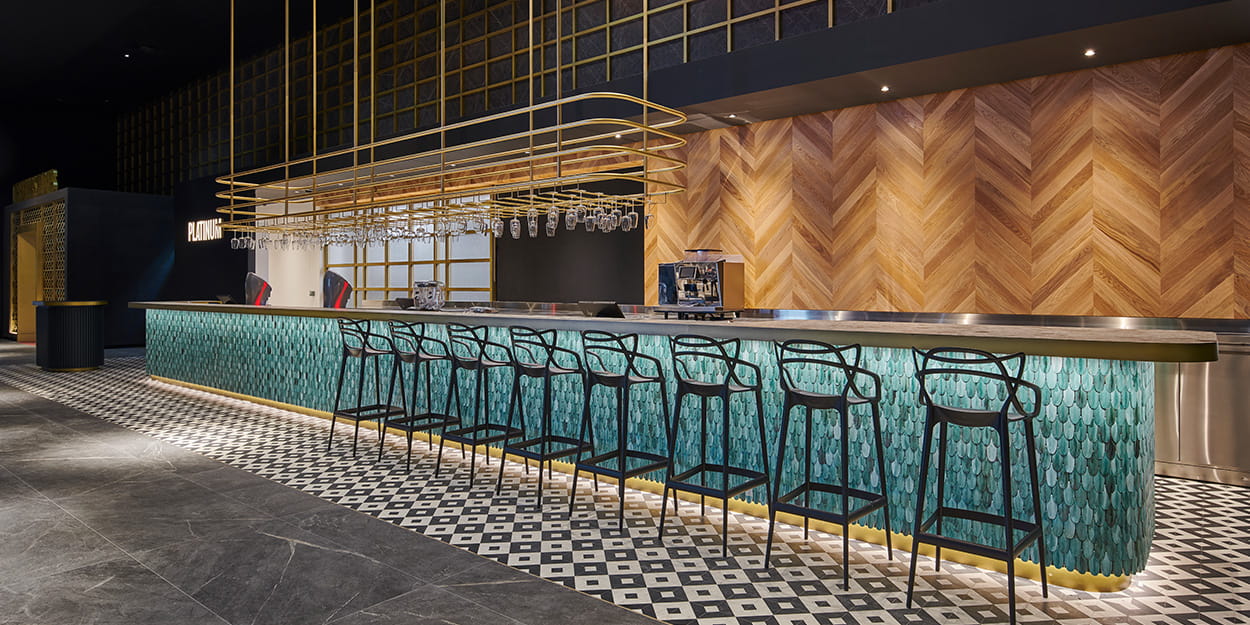 Dubai's trendiest cinema offers an elevated experience for film lovers from the moment they set foot in the highly specified space. The ground floor features hand-crafted decorative Italian mosaics, digital display walls and self-serving kiosks with a grand staircase spanning across all three levels, as well as escalators and lifts. The ground floor has metallic finished curved walls that give a grand entrance feel and are a unique feature of Roxy Dubai Hills Mall. The area also has another unique feature which is a "Hall of Fame" where the hand or footprints of the superstars who visit will be placed.
Bryan Hernandez, Project Director, Middle East, ISG said "The collaboration amongst the client and all consultants has been outstanding and has contributed to the seamless delivery of this new Roxy Cinemas, as we worked in a live mall environment, adapting our work schedule to minimize our impact around peak mall operational hours. The scheme is an outstanding example of a project rooted in the highest quality delivery and safety standards from a highly motivated and collaborative team of experts."
"This is the second Roxy Cinemas entertainment complex that ISG has delivered, and testament to a relationship built on trust, expertise, and delivery excellence. I am immensely proud of the project team that surpassed expectations to deliver this scheme, for Dubai Holding Entertainment, in a logistically complex setting with a fast-paced programme."

Steve Ramsden, Managing Director, Southeast Asia & Middle East, ISG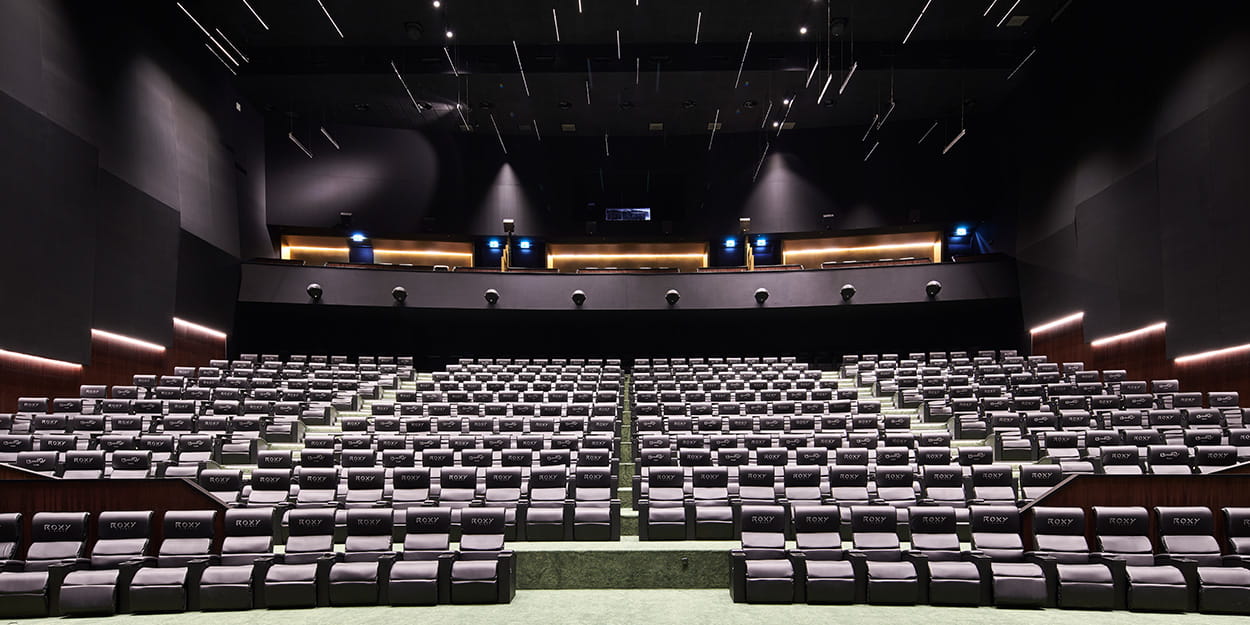 Working alongside renowned consultants and project managers including North 25, Bluehaus Group and JLL, ISG's scope included structural steel works for stadia seating platforms, projection platforms and suspended corridors, acoustic treatment inside the cinemas for wall panels, joinery works, vertical transportation including four escalators, three lifts, furniture, signage, screed works and kitchen equipment for all F&B counter services, lighting, MEP and IT/security.
Go behind the project:
https://www.isgltd.com/ae/en/projects/uae-roxy-cinema-dubai-hills-mall