ISG delivers new exterior façade, front of the house and MICE facilities for largest Hilton Hotel in APAC
ISG has successfully completed highly complex structural, and refurbishment works behind the successful rebranding of the former Mandarin Orchard to the new Hilton Singapore Orchard. The 1,080-room hotel located in the heart of Orchard Road, Singapore's main shopping district boasts a rich heritage - first opening its doors as the Mandarin Hotel in 1971, the largest and tallest hotel in Singapore then. 
This year, the landmark property turned a new page in hospitality, transforming into the new Hilton Singapore Orchard after undergoing extensive asset enhancement works completed by ISG, which include a newly designed and extended exterior façade with glass canopy, an enlarged double-volume grand visitor entrance cum drop-off area facing Ngee Ann City, refurbished hotel reception areas and lift lobbies, and new cutting-edge MICE facilities designed for connectivity.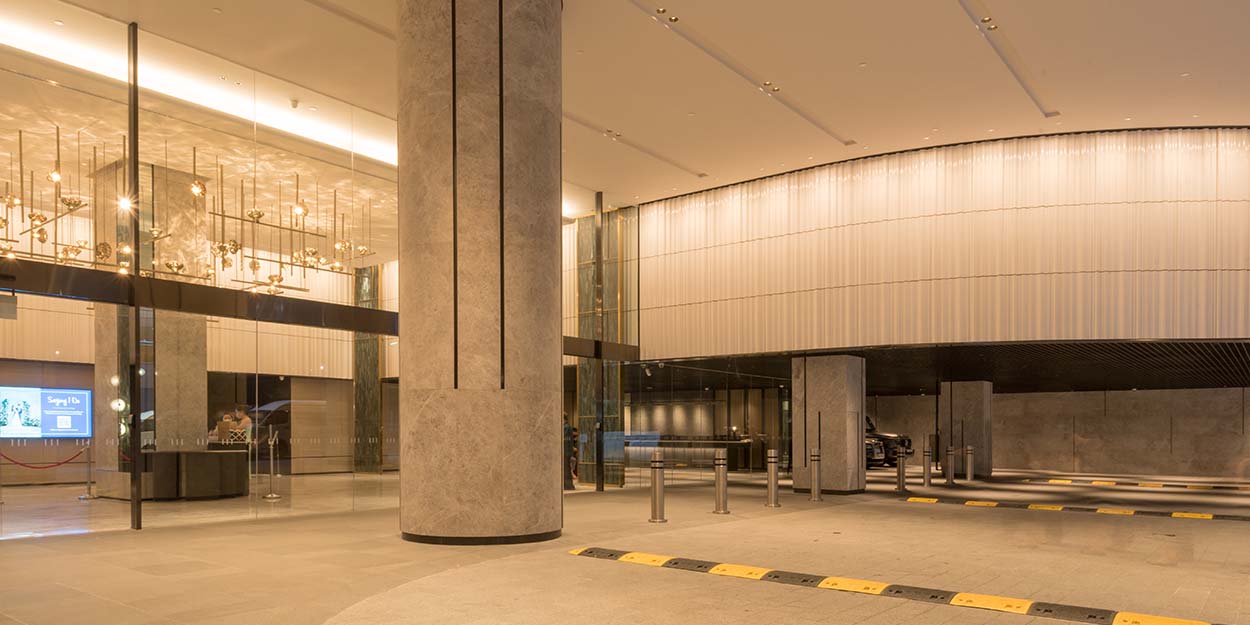 Prioritising energy efficiency
Hilton Singapore Orchard is certified Green Mark Gold by the Building and Construction Authority in Singapore. While completing upgrading works to the hotel's multi-storey carpark, ISG installed an extraction system with energy-efficient carbon monoxide sensors that monitor carbon monoxide levels in real-time. The system is automatically activated to extract excess carbon monoxide and pump clean air into the carpark.
This energy-efficient feature extends to the rest of the hotel's common areas including the staircases and refurbished toilets whereby the motion sensors allow the lights to be turned on only when there are occupants entering the space.
A solution-based approach to major refurbishment works
While redesigning and building the new exterior façade, ISG uncovered post-tensioning concrete slabs across multiple floors which may pose a structural risk. This surfaced numerous technical challenges, given that the building has been operating for 51 years straight. To rectify this, ISG initiated detailed reengineering works, reangling all tension wires, and ensured additional fiber wrap was done to reinforce the structural slabs to satisfy stringent engineering and safety requirements, while safeguarding the integrity of the primary exterior structure.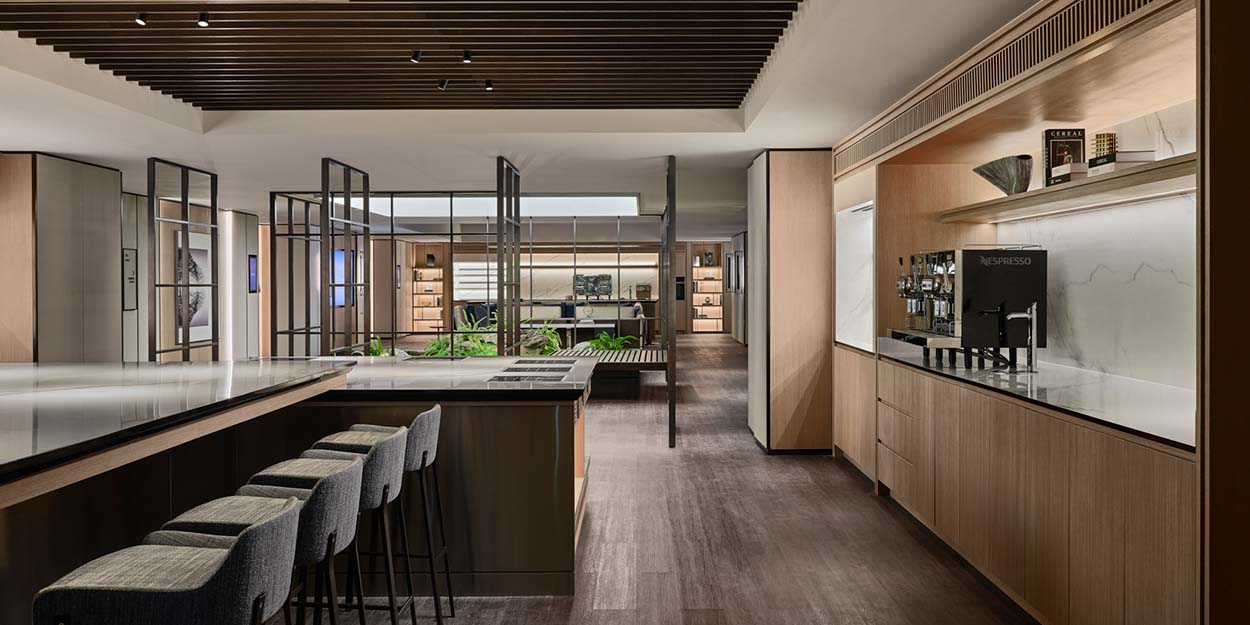 When transforming part of the original carpark space on level 5 to stylish, interconnecting event and meeting facilities, a key challenge that ISG overcame was in applying a solution-based approach to creating as much floor-to-ceiling space as possible for occupants while installing extensive mechanical & electrical (M&E) services into the ceiling, together with high acoustic installations, high-specs soundproofing, additional perforated wall panels – all housed within a low ceiling height of 2.55m.