A diverse set of award wins for ISG
ISG brought home the gold at the Black Professionals in Construction (BPIC) Awards 2021.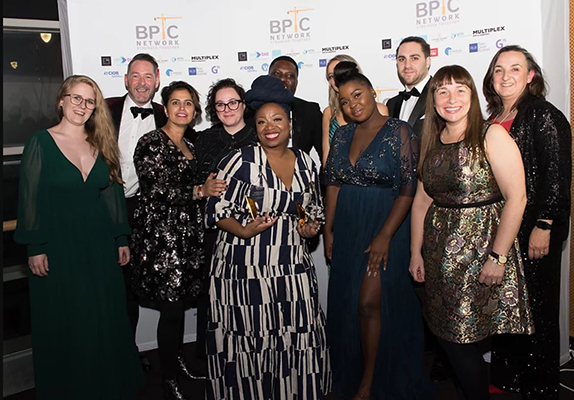 Attracting a diverse and inclusive workforce is one of the key talent focuses for our business. Which is why ISG is delighted to celebrate our award wins at this year's BPIC Awards; scooping first place for Best Inclusion Innovation for ISG's senior social value manager, TJ Jacobs, and Best Industry Contractor.
The wins were accredited to ISG's UK Fit Out team at a project for one of our global media clients in Westminster, for their work in delivering an outstanding diversity and inclusion programme. With a special thanks being extended to TJ, alongside ISG's project manager, Mark Jarvis, and senior commercial manager, Andrew York, for their commitment, support and dedication to creating the programme.
Partnering with our client on their diversity and inclusion initiative, the project team delivered various activities and events to celebrate diversity and inspire an underrepresented talent pool, focusing on ways to make the project a 'vehicle for change'.
Workforce Integration Network Design Lab
Aligned with the client's diversity drive, ISG signed up for the Workforce Integration Network Design Lab; a programme developed to support large businesses to tackle the underrepresentation of young black men aged 16 to 24 years.
The GLA, in collaboration with diversity and inclusion consultancy, The Equal Group, launched the Workforce Integration Network Design Lab to support businesses in increasing the representation of underrepresented societal groups in the built environment.
Primarily focusing the 6-month programme on running workshops to tackle the disparity of young black men in the construction and infrastructure sectors, the Workforce Integration Network Design Lab created a space for ISG to come together with other businesses in the construction industry to collectively explore the causes of inadequate workplace diversity and how data-driven design and tested solutions can build a more inclusive workforce.
As part of this partnership, ISG has committed to publish the data around the percentage of black men working across various roles within ISG; focusing on how the business can continually improve the ways in which diverse talent is attracted and retained, in the hope that this will encourage more positive growth in this area.
Supply chain diversity with London Metropolitan University and Minority Supplier Development UK (MSDUK)
Recognising the innovation opportunities and competitive advantages of a supply chain rich in diversity, the project team joined non-profit organisation, MSDUK, to explore the database of ethnic minority owned businesses they partner with.
Working with MSDUK and local university, the London Metropolitan University, the project team introduced The Supply Chain Diversity Challenge, to support the development and progression of built environment supply chain diversity and build relationships with the businesses at MSDUK.
Investigating the barriers for black and ethnic minorities in construction, students from the university were able to identify potential solutions for attracting, engaging, and securing more minority owned supply chain partners. Leaving a more positive legacy for clients and better positioning ourselves to respond to the growing demand for healthier diversification in the construction industry.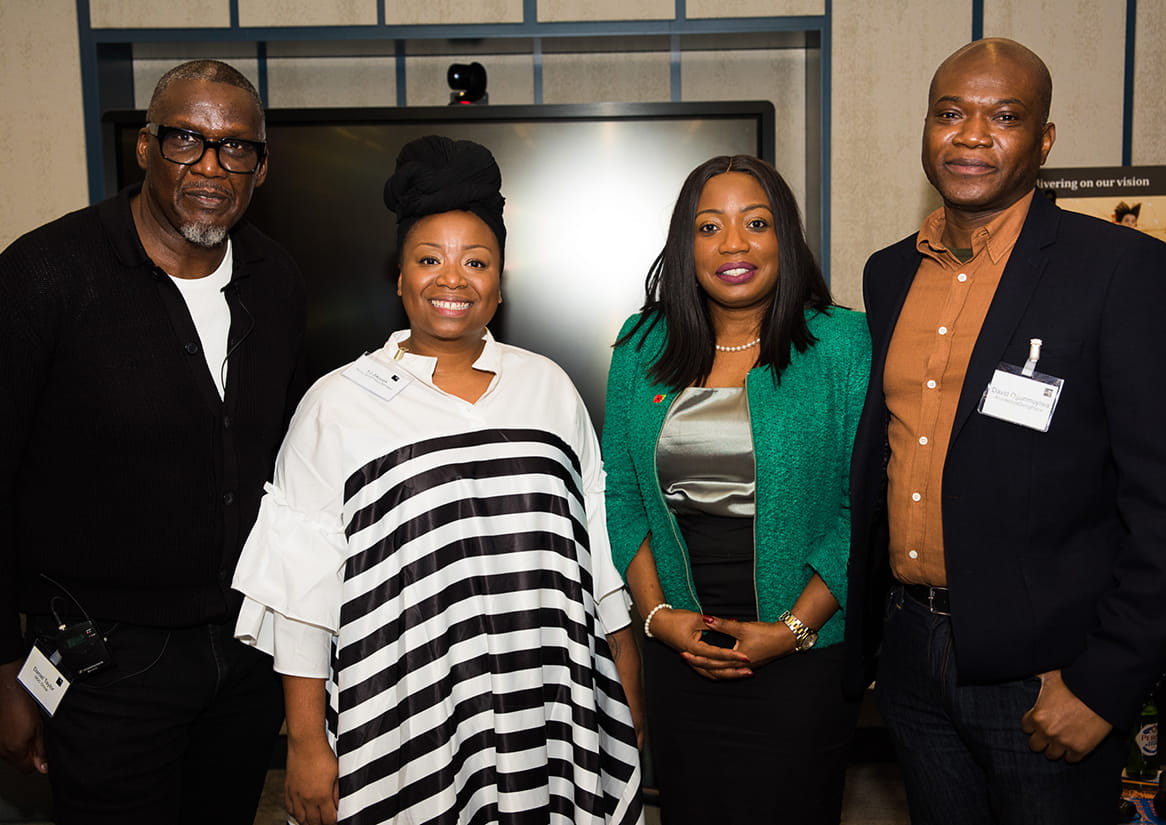 Supply chain diversity networking, in collaboration with BPIC.
Aligned with Black History Month, and in celebration of the built environment's finest black professionals and minority owned business, the UK Fit Out team hosted ISG's first supply chain diversity networking event.
To support the 'Vehicle for Change' drive, every element of the event was challenged to maximise diversity. Welcoming hospitality and creative industry employees from across the BAME community.
Led by ISG's senior social value manager, TJ Jacobs, and hosted in ISG's Aldgate House headquarters, the event set out to encourage wider conversations around diversity and inclusion within the built environment. While also providing networking opportunities for attendees and increasing opportunities for suppliers and contractors alike.
Helping to kick-start conversation, three of the most successful black business founders within the built environment were invited to share their stories;
Roni Savage – CEO and founder of engineering and environmental firm, Jomas Associates
Daniel Taylor MBE – founder of award-winning office interior design company, MDC Group
David Ogunmuyiwa – Founder of ArchitectureDoingPlace
The speakers discussed their pathways into the construction industry and the barriers they've faced, sharing ideas on how larger contractors can improve their business practices to provide more openings for minority-owned suppliers. Alongside giving advice to those starting out in the industry.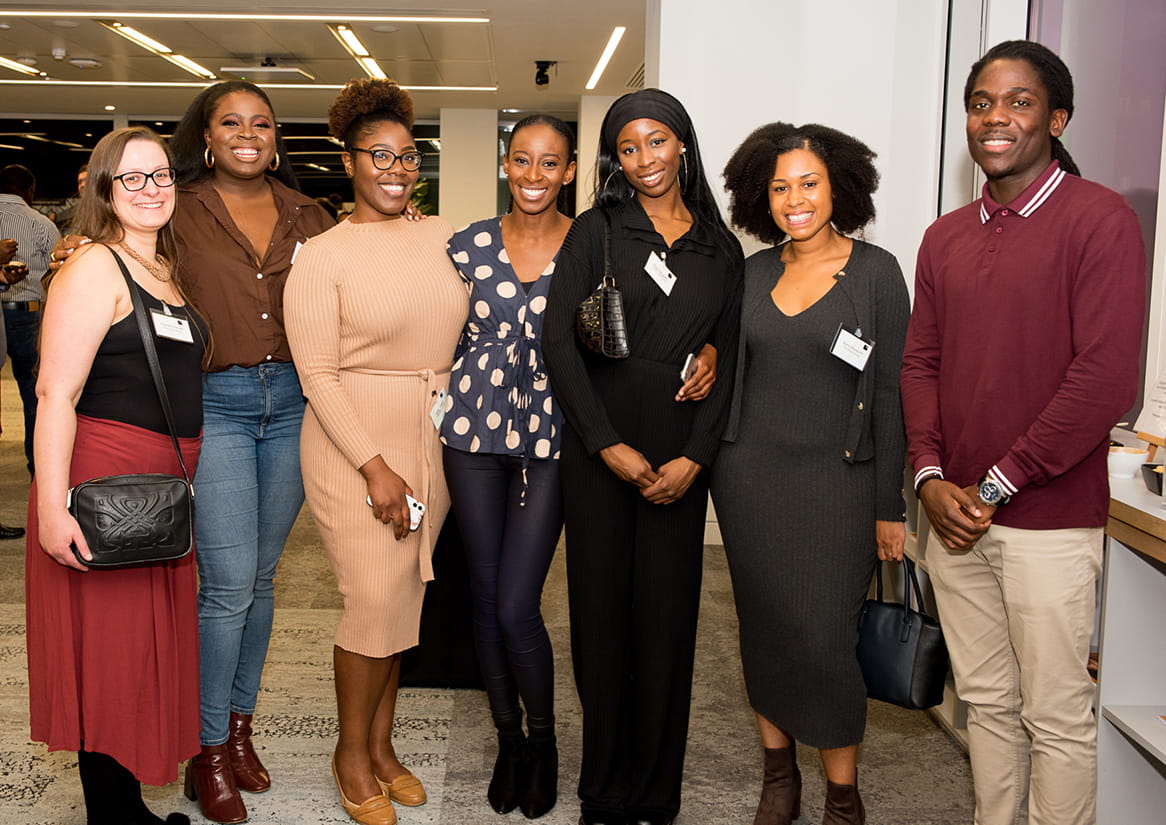 ISG celebrates the UK Fit Out division for a fantastic delivery of the diversity programme, championing pioneering ideas to drive radical and revolutionary change in our industry.