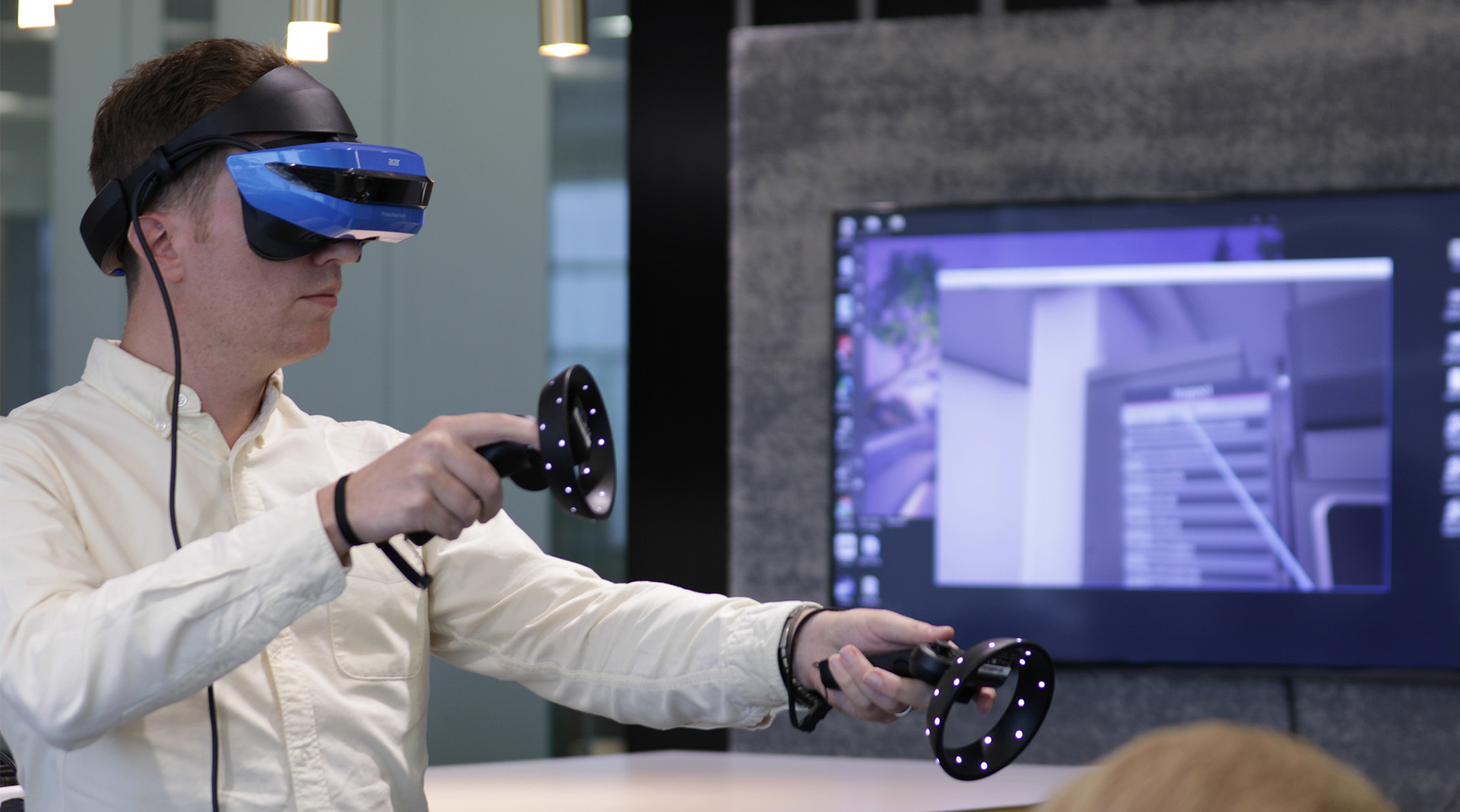 Visualisation is something we take for granted in construction today, but we don't have to delve too far back into our memory banks to remember when the artist's impression was the standard response to the question – 'but what will it look like?'
The purpose of the 'visual' is to disseminate a large amount of information into an easily digestible medium that doesn't require the viewer to have any specialist knowledge. A picture speaks a thousand words and all that. Now I'm not one to dwell too much on the past, but it strikes me that occasionally it's important to pause and take a moment to recognise the incredible journey that the discipline of visualisation has taken, and the opportunities we now have before us.
When I joined ISG as a 3D Visualiser, I was incredibly fortunate to arrive within a business impatient for transformational change, especially in the technology arena. I was pushing against an open door when I recommended significant investment in visualisation technology and team resources, and our function quickly established a reputation as a game-changer in the work winning arena.
Fast forward nine years and my team's advanced visualisation output still plays a key role in business development – but there's so much more to it than that. Working closely with our digitisation colleagues, visualisation doesn't just sit at one end of the project journey – it's absolutely fundamental to how we deliver schemes at every stage of the build process.
Let's take two recent examples to show how far our industry has evolved in its development and use of this visual technology. ISG is building the £50 million Oak Cancer Centre at The Royal Marsden in London. This project typifies why so many of us in the industry are so passionate about our work – the fact that our endeavours may lead to an eventual cure for cancer and transform lives. Using our advanced game engine visualisation technology, we developed a virtual reality tour for those health practitioners who would be working in the space currently under construction. We had nurses, doctors and trustees virtually walk around the space and listened intently to the feedback we received. This resulted in a number of minor design changes to the layout, but mostly served as reassurance to all stakeholders that these new facilities would be transformational for the care given and received.
The second example relates to the 'value engineering' debate. As dedicated problem solvers, our industry always rises to the challenge of further maximising value efficiencies – but often the implications of these extensive exercises aren't fully realised by customers until it's too late. Through our advanced visualisation technology, not only can we show, but customers can walk around different versions of the same space that has undergone value engineering. This 'optioneering' approach has frequently proved an eye-opening experience and has had a profoundly positive impact on our client relationships. Through the transparency of technology, we have provided a simple way for individuals to recognise and understand the visual impact of cost-based change.
We haven't even touched on the use of visualisation technology to support virtual site inductions, hazard awareness training, or of course our role in digital twin and post occupancy building maintenance regimes through augmented reality. Our ambitions for this technology are boundless and I genuinely believe we are barely scratching the surface of what is possible.
It's amazing to think that in such a short space of time, those esoteric drawings of a new building by an architectural practice, have evolved into such a powerful communications medium that democratises decision making, providing a voice and sense of ownership to those very people who will use the space. Looking backwards should inspire us to explore the infinite possibilities this technology brings to our sector, and hopefully encourage a new generation to bring their creativity and diverse thinking to an industry that we all rely upon on.
A version of this article can also be found in Building, follow
the link
to read the full article.