ISG chalks up 20 years of partnership with the Considerate Constructors Scheme
ISG is celebrating 20 years as a partner of the Considerate Constructors Scheme (CCS) having been a founding member; one of only three companies to be marking this milestone.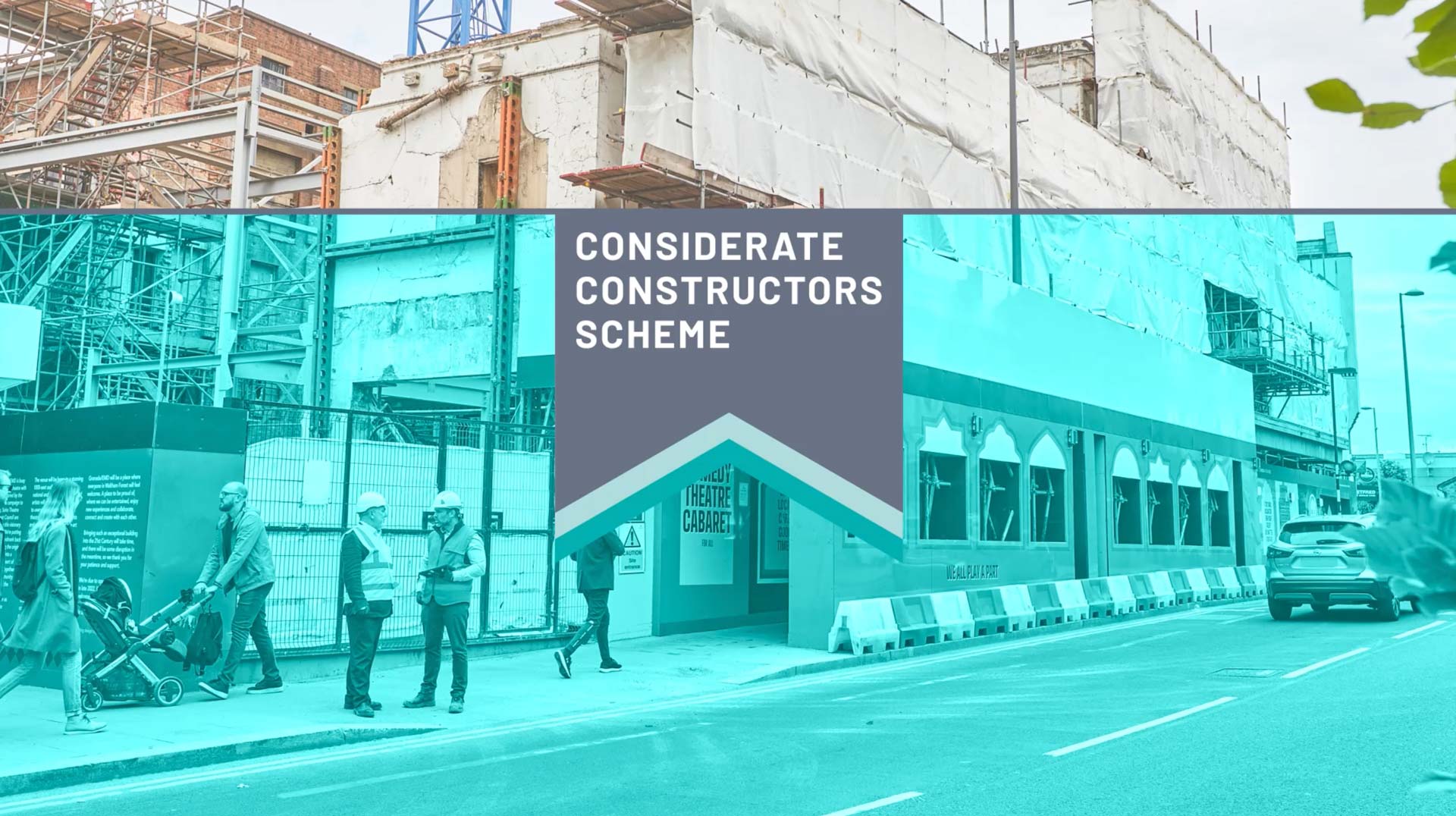 With values truly aligned with our own, our goal, much like the CCS, is to make a real difference to people's lives by enhancing the social, environmental, and economic well-being of the communities in which we operate. We also focus on our people and their families, and are committed to the ongoing modernisation of our industry, and changing outdated perceptions to attract future talent.
As a founder member of the CCS, we pride ourselves on being a considerate constructor. Through the scheme, recent success includes a win in the Leading Light Awards, which launched in 2022. Our Welsh school project Ysgol Gymraeg Bro Morgannwg won the award for Physical Wellbeing, which is part of the workforce awards category, promoting wellbeing and diversity within the workforce.
"Constructors and their clients have an equally critical role in raising industry standards. We are grateful to all of our partners for their commitment to raising standards in respecting the community, caring for the environment, and valuing their workforce." 

Amit Oberoi, Executive Chairman, Considerate Constructors Scheme
Each year, the CCS visits registered sites periodically to monitor projects against the scheme's Code of Considerate Practice. They then provide a score on how well the project has performed, and our schemes have consistently achieved scores above the industry average of 36.
Most recently our project for Apollo at Soho Place achieved top marks scoring 45/45 for the project's impact on its neighbours, local community, and the environment. Our Ministry of Justice framework project at HMP Kirkham also celebrated a 45/45 score with social value proving to be a highlight. Earlier projects including Wynyard C of E Primary School, County Durham, Two Central Square, Cardiff and Imperial College London, have also scooped national site awards in past years.
The Considerate Constructors Scheme is an independently managed, not-for-profit organisation that works side-by-side with the construction industry and the public to raise standards in construction.
The scheme has been supporting and driving positive change in the industry for three decades, ensuring high standards, external accountability, and public trust for the benefit of all.