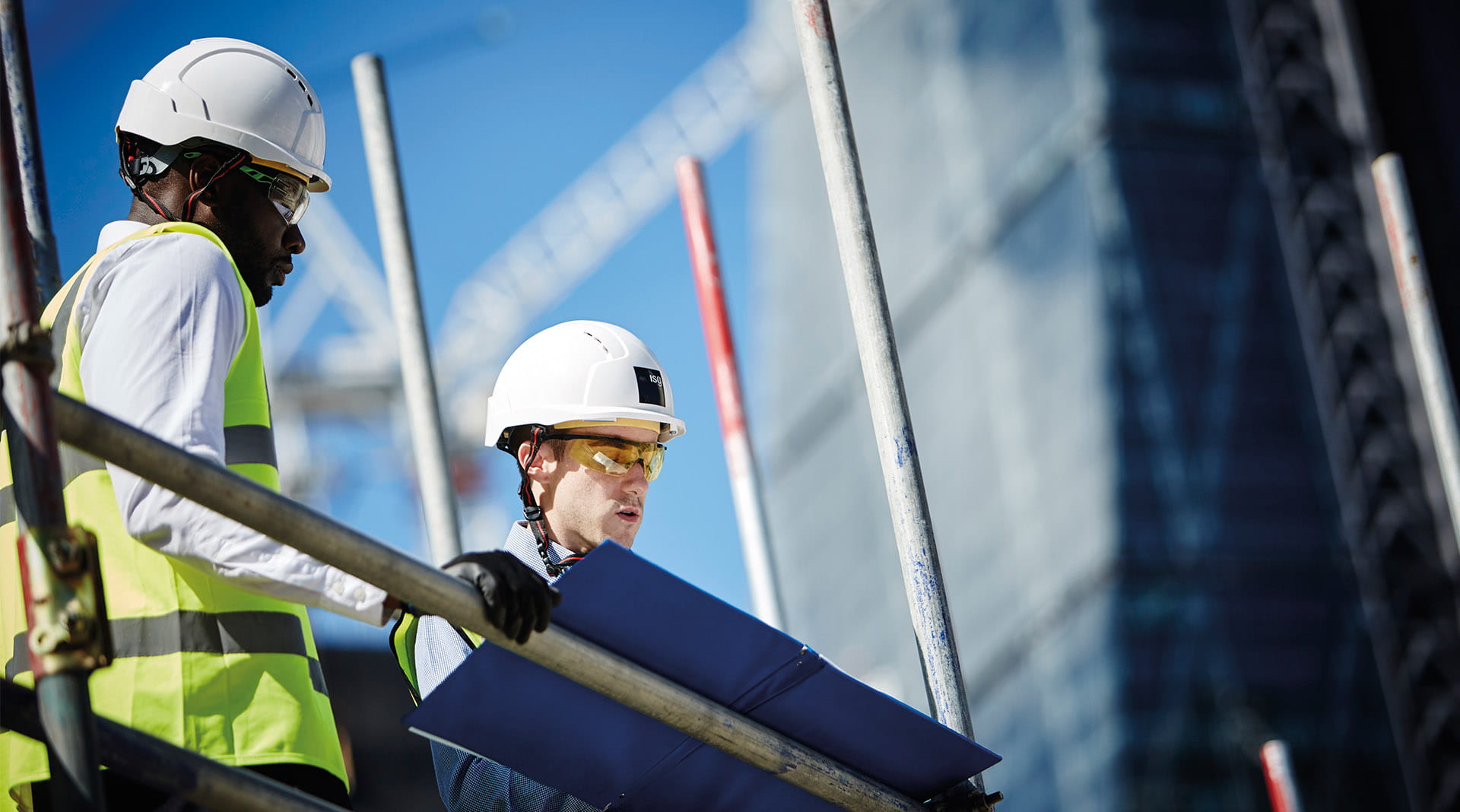 BIM strategy manager, Jack Dearlove, looks at how ISG's pioneering approach to technology can help to combat the construction skills shortage.
It sometimes feels like we've been talking about construction skills shortages forever. With major schemes like HS2 and Hinkley Point C looming, alongside a drive to deliver thousands of new homes, it seems that the construction skills crisis is now deepening further still.
Training and apprenticeships are an important part of the solution to the skills crisis but they will only provide part of the answer. For progressive construction companies willing to invest in and adopt new technology, however, the application of advanced digital innovations could provide the key to plugging the remaining skills gap. How? Before we answer that question, let's take a step back and examine the nature of the skills problem and the reasons it has become so severe.
Since the financial crisis in 2008, the sector employs around 324,000 fewer workers. Companies in the sector not only cut back on their employee numbers, prompting skilled workers to change careers or move abroad, they also cut back on training. While both colleges and employers are now trying to address this with training and apprenticeships, recruiting and training the estimated 182,000 new workers needed in the construction sector by 2018 seems like a very tall order indeed.
Not only do we need construction workers faster than we can train them, we're also struggling to recruit new talent into the sector. Millennials that have grown up surrounded by technology are less than enthusiastic about their perceived notion of a sector that remains low tech and physically demanding, despite the sensationalist reports of hugely inflated salary packages created by low supply and high demand for construction skills. There is a huge job to do in changing those perceptions: a job that starts with a more creative approach to integrating technology into construction processes and adopting new technology-based ways of working.
The skills problem is exacerbated by what's happening at the opposite end of the career cycle. The construction sector not only needs core site skills but also skills, knowledge and experience across project management, QS, site management and specialist trades. Much of that experience in the UK is coming up to retirement age and, with a wait of years until today's new recruits have a similar range of experience, there is a looming skills and knowledge gap across all levels. While the more experienced demographic is not looking to technology for excitement or inspiring new approaches, it can benefit from technology to extend career longevity; a benefit that can also help the construction sector as a whole. So, how can technology help to inspire and extend construction careers in the future, while reducing overheads, labour requirements and health and safety implications?
ISG is already pioneering ground breaking apps; a visualisation technology that aids the design development and value engineering processes, and a site management app with real-time logging of snagging issues and resolution during the build phase. The company is also fully-BIM enabled with in-house BIM strategy and modelling capability. There's another layer of technology on which we can build new ways of working in the future, however, and that future is closer than many might think.
While teenagers are using virtual reality technology (VR) to experience landing on the moon or riding on rollercoasters, VR has massive potential for construction. Not only will it enable workers to carry out more hazardous jobs using a combination of VR and robotics; the same combination will also enable the construction sector to continue to harness the experience of more mature professionals without requiring them to attend site or carry out physically demanding tasks.
It may seem like a space age vision for another century, but with manufacturing and logistics sectors already using robotics and VR technology already maturing in the gaming sector, this approach is accessible now.
The progressive nature of other industries, such as the manufacturing sector, who are embracing new ideologies like 'Industry 4.0', is a call to action for the construction Industry to wake up and embrace change. ISG's own tech led approach is a cultural shift that starts with the people we employ and the integration of technology with construction processes and skills. This is the first transformational step of many to achieve changes for the sector, making a genuine, sustainable contribution to narrowing the skills and productivity gap.
This article was first published in Construction News on 16 March 2017. Please note the article may only be available for registered users.