In celebration of Women in Construction week, ISG Germany interviewed design manager, Ece Kantürer. Ece shares her path into the construction industry, and the challenges and opportunities she has experienced in creating a more inclusive business for everyone.
Can you tell us about your career in the construction industry?
I started my career in the construction industry in 2018 as a junior construction manager, and have been working as a design manager at ISG since 2020. I grew up in Turkey, and after my studies in architecture, I gained experience working at several design offices and for a project management company.
Having been fortunate to work across different phases of construction, I wanted to take that next step in my career and gain experience working for an international construction services company. This led to me moving to Frankfurt in 2018, and eventually discovering work at ISG. I have since worked on three fit out projects, ranging from 2,000 sq m to 40,000 sq m for international clients, and have been involved in various phases, from Pre-Construction Services Agreements (PCSAs) to close out. This has helped me develop my knowledge and skills to be more proactive, and approach problems in a structured and logical way.
What did you think about the construction industry before joining it? Has your opinion changed at all?
I was quite familiar with the industry already because of internships I participated in during my studies. Speaking frankly, I was a little bit hesitant when I first joined the industry because of the stigma of working in an industry that has been, traditionally, perceived to be quite male dominated. I had a preconception that I would face struggles, but after five years, I see it differently today. Working in construction is not a struggle, it is a great opportunity for anyone thinking to have a career in the industry, regardless of their gender!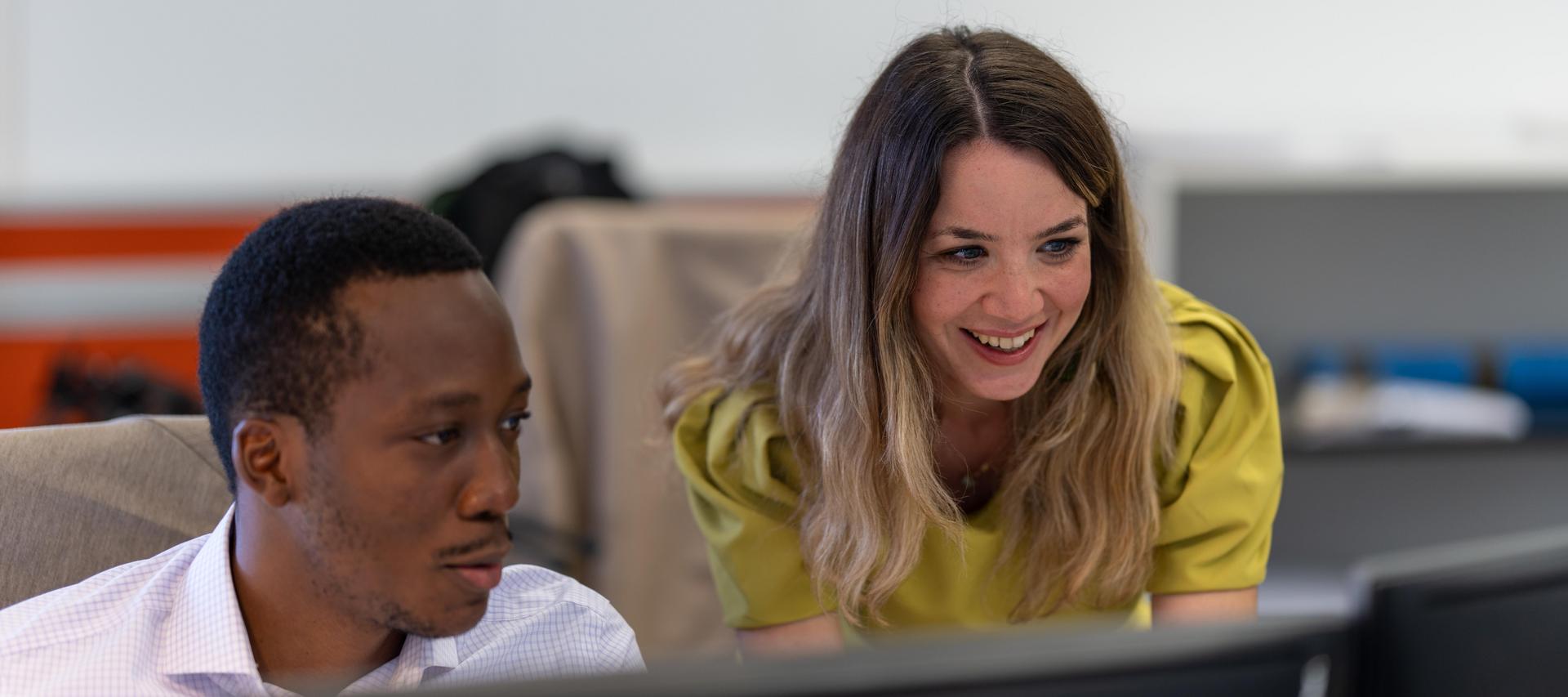 What's it like working as a woman in construction?
What I have noticed is that for years we have been arguing for rights for people who make choices that are different from those of the majority, such as women working in construction or men teaching at kindergarten. This inevitably leads us to give less importance to the injustices in the businesses where both genders are numerically equal. Therefore, I think that on International Women's Day, the main issue should be shifted from gender to education and fight against all forms of intolerance. As women, of course, we can be at the centre of the solution.
What would you say to other women wanting to work in this industry?
The construction site is a dynamic environment. Every day is different. It is important to establish strong causality relation to be able to co-ordinate multiple trades effectively at the same time. If you are excited about having a career in construction, you will have the best experience. All I will say is do not let others demotivate you from doing what you do best and your passions.
What woman has inspired you the most in your career?
I have been fortunate to meet many inspiring women throughout my career. But I would say that my last manager in Munich is my role model. She is a senior design manager and has a wide industry knowledge. Her high emotional intelligence gives her a natural talent of leading people, without being commanding or demotivating. "Be a leader, not a boss" – I think it's this trait that I appreciate in her the most.
If you feel inspired to start or further your career at ISG, visit our careers page and find out how you can create extraordinary places with us.