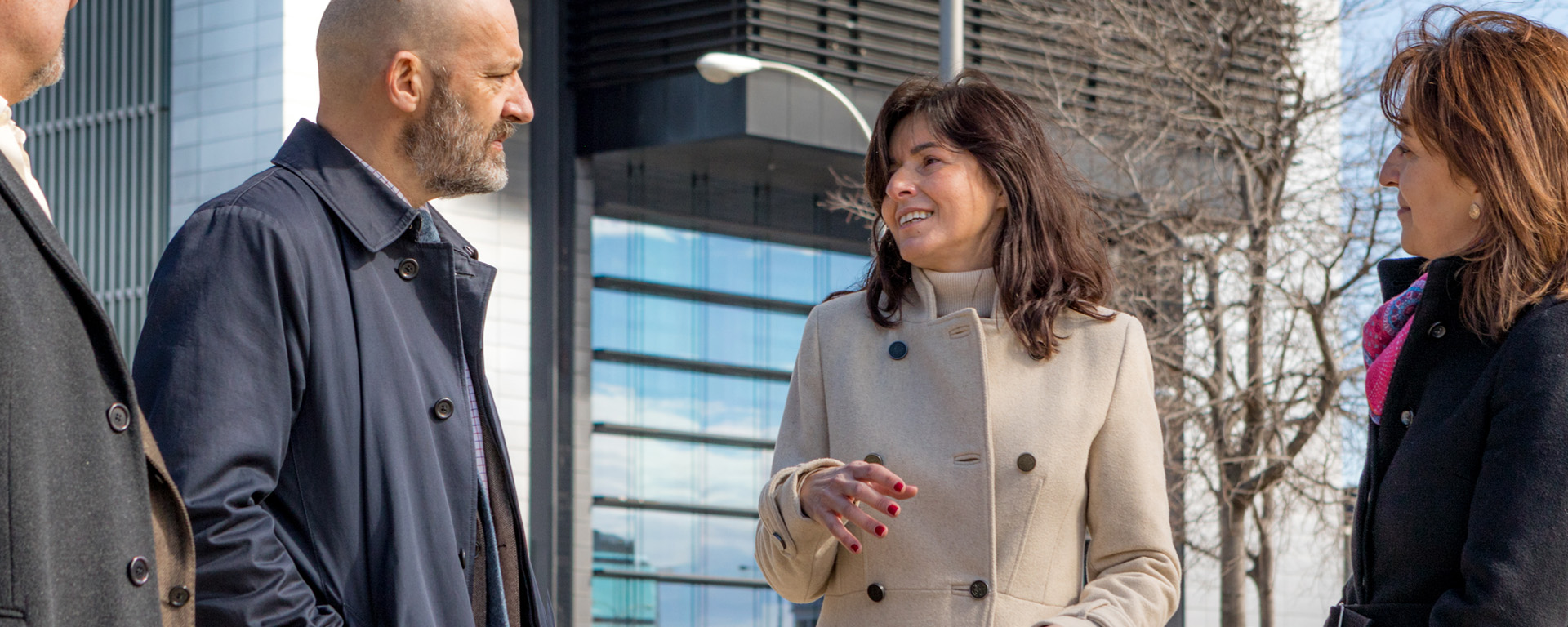 When things get complicated, sometimes it's important to go back to what you know best.
Carmen was instantly taken with the culture when she first walked through the doors of ISG's Madrid office in 2018. It was vibrant to her, and she was impressed by how deep the brand values ran in its people. Surrounded by a team that embodied the company's DNA, and with the fresh eyes of new blood, Carmen considered how that same culture could be fed through client relationships.
As quickly as she was swept up in the cultural whirlwind, Carmen set about establishing collaboration and communication as the bedrock of projects in Spain. Strong relationships were built on the spirit of partnership, with Carmen and her team cutting to the core of client need and tailoring solutions to help get them there.
With everyone on board, the approach is taking off – a global private investment firm was so impressed with its new workspace that it has come back for more, with ISG set to deliver the project's second phase.
Iberia has gone back to what it does best, and with a culture of care and honesty driving everything it does, the possibilities are endless.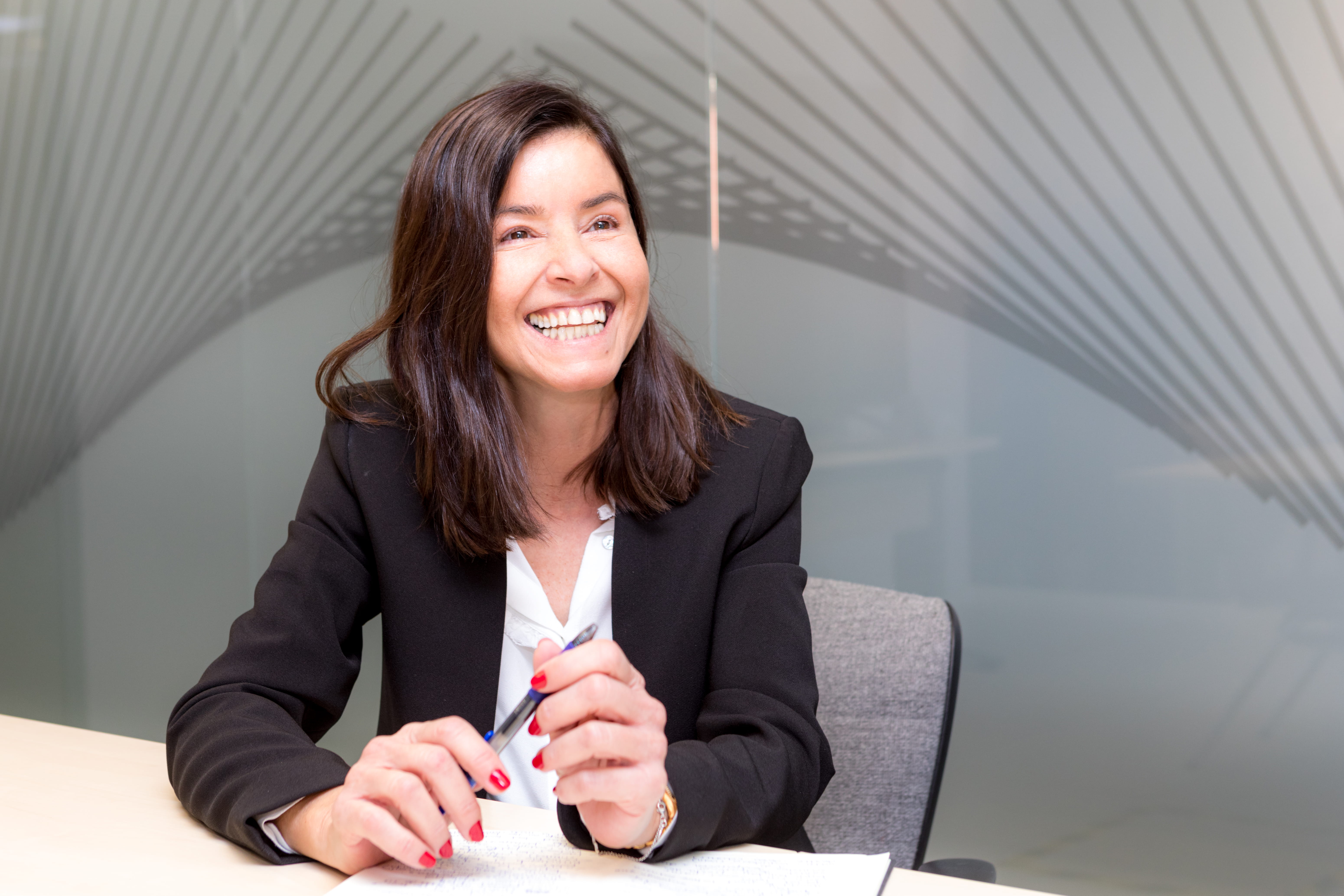 In a world of frenzied innovation where technology seems to evolve at the speed of light, going back to basics can often make the difference.
With over 20 years' experience in the construction industry, Carmen has developed an unrivalled understanding of client need. During that time, with the arrival of large multinational brands, she found that projects and processes had become more transactional in their nature. In many instances clients had stopped being perceived as people, their needs simply a checklist of things to do and tasks to complete. Great projects were ultimately delivered, but not enough attention was given to truly understanding the customer and committing to building lasting relationships with them.
Having accepted the role of design and build director in 2018, joining ISG was a breath of fresh air for Carmen. She was instantly struck by its caring culture and strong values, finding herself in an environment where people treated each other like family.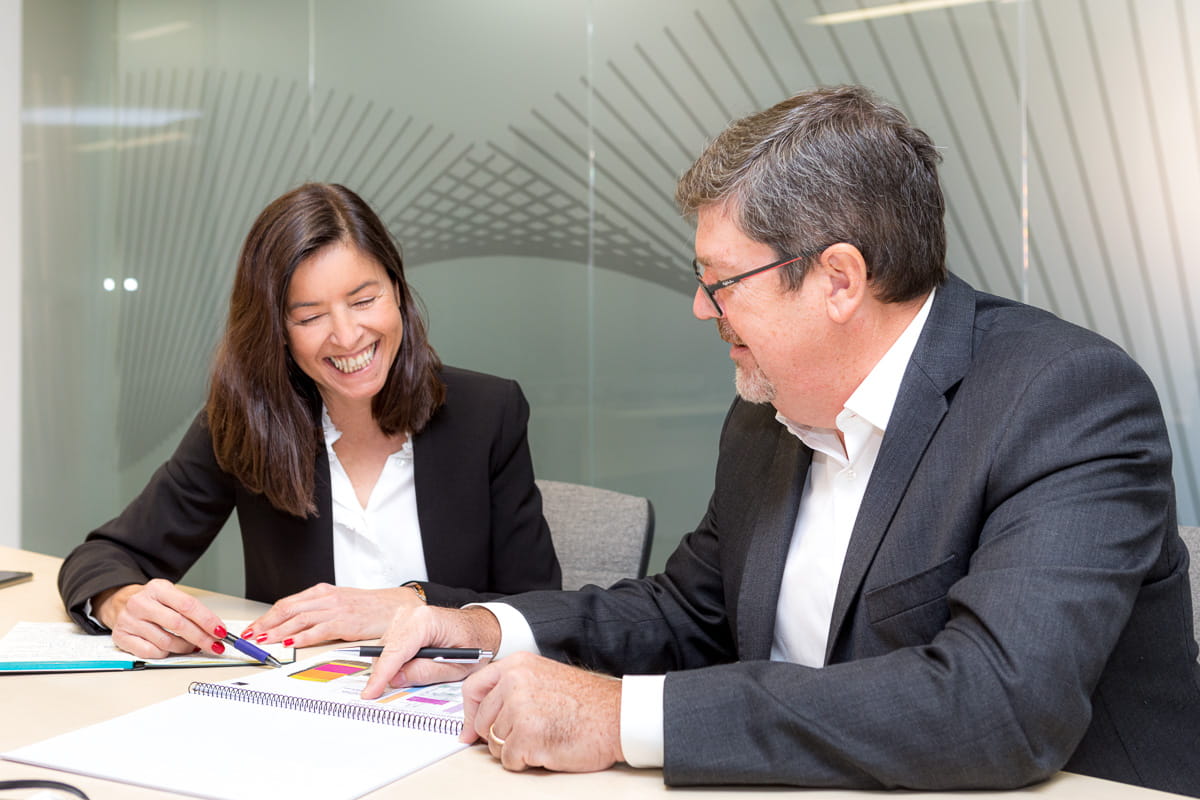 Soon after she joined, Carmen spotted an opportunity. "I thought about the potential to harness the same feelings of belonging and team that define our culture and use its power to work more effectively with clients and stakeholders across our projects," she shares.
Led by Carmen the team put aside conventional transactions and processes, beginning an intense drive to build collaboration into the core of ISG in Iberia – not only among its people, but its supply chain, collaborators, and clients.
"Client challenges are ours too," emphasises Carmen. "When it comes to a project, we are all one – we're partners searching for excellence and working towards the same goal."
Having taken time to engage customers and put their needs at the heart of the process, the team in Iberia instantly saw game-changing results.
"It's important that we develop together – improving where we can, reinforcing our strengths and ensuring ISG's values are enshrined in every project we deliver."

Carmen Rico de Cabo, Managing Director
By drawing all parties into a collaborative working model built on foundations of respect, care and shared opinion, communication across projects in the region improved dramatically, with stakeholders engaged at regular intervals. With everyone invested in the same end goal and communication the driving force behind each project, Carmen and the team were able to reduce margin for error and anticipate on site challenges in good time, in turn speeding up the process – a benefit to all involved.
With customers now actively taking a lead role in bringing their projects to life and all stakeholders adopting a proactive mindset in driving them forward, the team in Iberia has been able to build trust and solidify commercial relationships, with clients confident in ISG's ability to deliver for them into the future – one of Iberia's biggest corporate clients awarded the second phase of its Madrid-based office development directly to ISG after being delighted by the outstanding outcome of the first stage.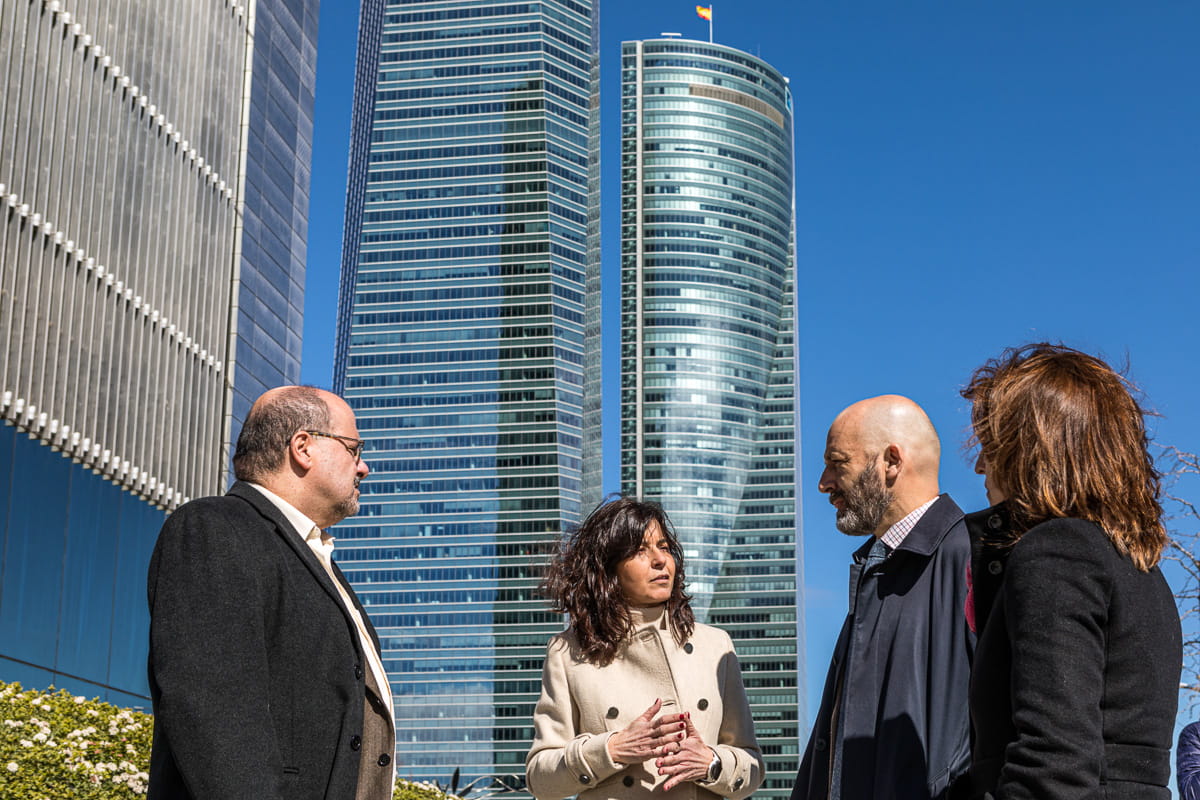 The positives are clear for all to see, but the team has experienced challenges with implementing the new approach. "The biggest challenge has been adapting our ways of working to the scale of the projects we now work on," explains Carmen. "We oversee a large volume of projects with teams working across different countries, which can make communication difficult – but that in turn shows how crucial it is to maintain transparency and demonstrates the importance of what we're trying to do."
Carmen and the team were able to overcome these bumps in the road, championing clarity by opening up stakeholder communication channels, and creating an environment based on honest conversation, speaking frankly, and receptiveness to innovative thinking.
"When it comes to a project, we are all one – we're partners searching for excellence and working towards the same goal."

Carmen Rico de Cabo, Managing Director
Challenges aside, the approach has proved a huge success – success which can be seen in the Iberia team's recent project to deliver a workspace for a leading global private investment firm.
To secure true value for the customer, it was important for ISG to adopt a partner relationship rather than a transactional one. By working collaboratively from the very start, ISG was able to tap into the true nature of exactly what the client needed and offer tailored solutions to help it get there, all the while being on hand to help navigate challenges at every step. With the customer confident that ISG had its best interests at heart, a strong relationship was formed – a relationship that has since resulted in more projects.
With new working methodologies in play the future is bright in Iberia. Carmen describes her top priorities as she continues on as managing director for ISG's fit out division in Spain. "Our next steps are to continue to positively reinforce the ISG brand and its credibility, and consolidate growth here in Spain," she says. "From a personal point of view, I want to improve my leadership skills and help us continue to evolve towards excellence."
"We are lucky to have such influential leaders in Spain with so much expertise in construction," she continues. "The wider team is talented and experienced too, so we're in a really good place. My biggest motivation is that we continue our focus on utilising our culture while securing the growth we're having as a business for the long haul.
"It's important that we develop together – improving where we can, reinforcing our strengths and ensuring ISG's values are enshrined in every project we deliver."