ISG's new boss on different thinking, growth aspirations
Matt Blowers gave his first interview as CEO to Dave Rogers at Building magazine – a summary of the article is reproduced below and a full version can be found on the Building website.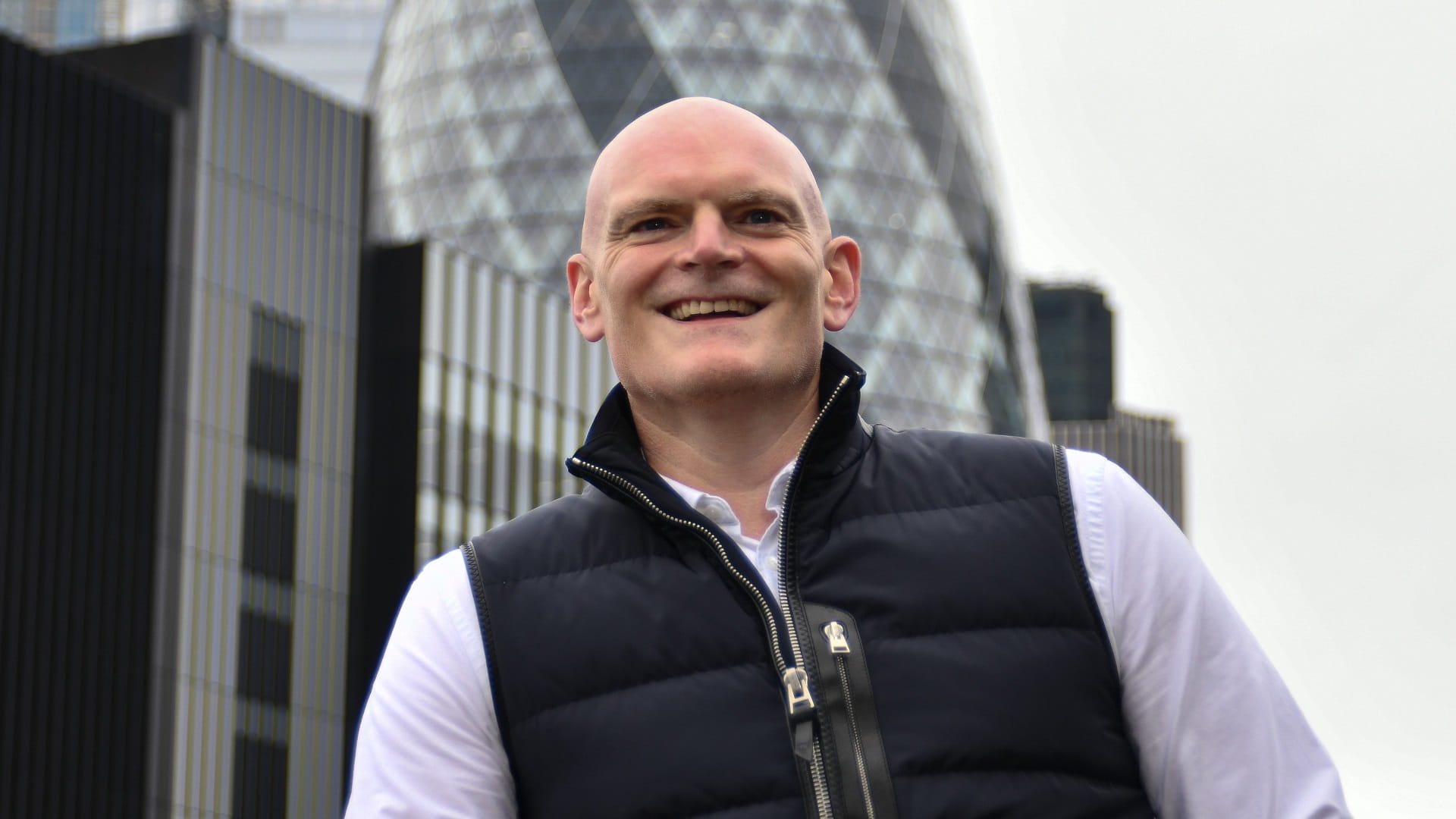 Matt Blowers was named as ISG's new chief executive in October and took over the position this month.
Matt Blowers took over from Paul Cossell at the top of the firm this month. He tells Dave Rogers at Building how he plans to build on his predecessor's work.
Last year, ISG announced a changing of the guard, with Blowers becoming chief executive from the beginning of this year while Paul Cossell, who had been in the role ever since the firm delisted from the stock exchange six years ago, moving sideways to become an executive vice-chair.
"I will be out of the kitchen and he [Blowers] will be head chef," is how Cossell, who turns 57 this May, puts it.
Cossell adds that being out of the kitchen does not mean that he is out of ISG. "My intention is to support ISG's growth and that is very ambitious," he says.
"There are certain sectors we want to grow into and anything I can do that accelerates and assists that is my primary focus."
"We have been disciplined and focused on creating solid foundations for the business. We are now a very strong and skilled business and we are looking at the next phase."
Blowers, who was promoted to the board more than two years ago and was the chief operating officer of its fit-out business, says he and Cossell were speaking for the best part of a year about becoming chief executive before the news he was taking over was announced last October.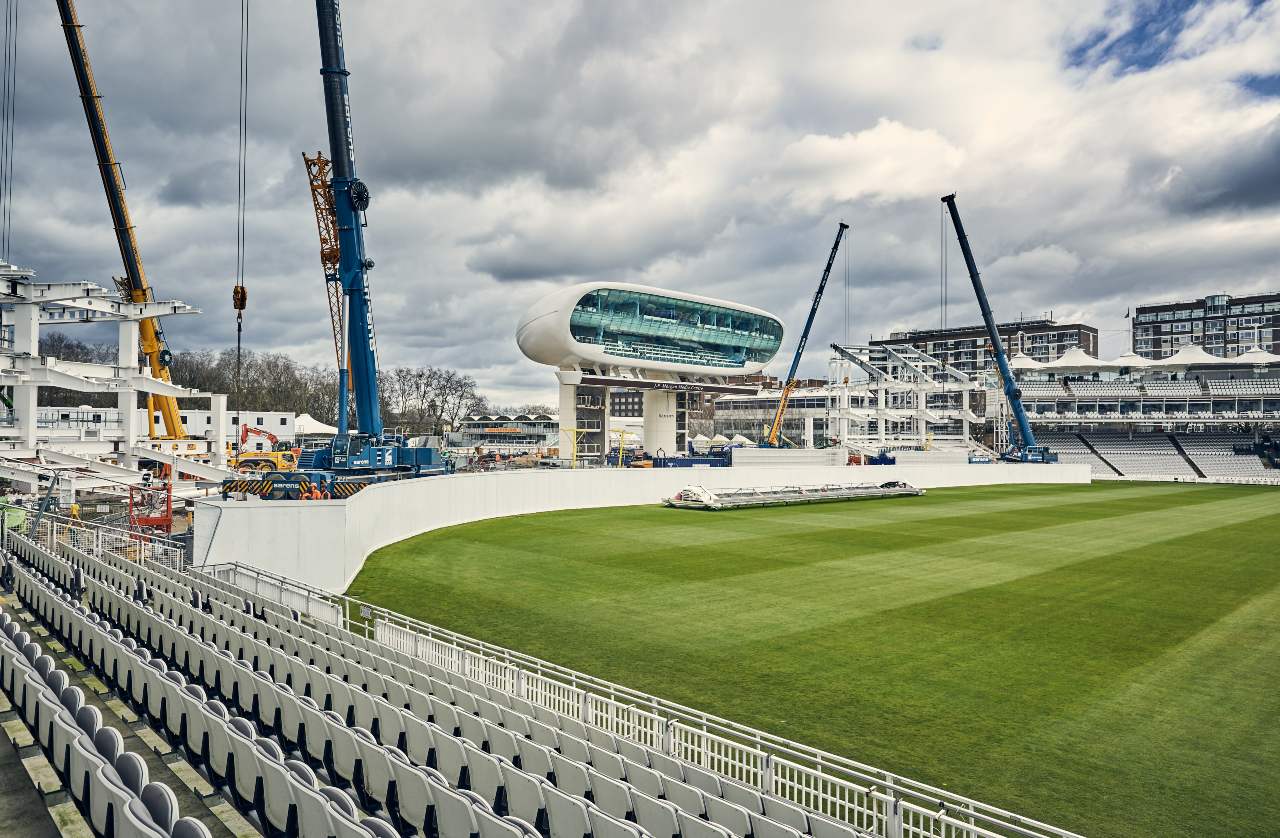 Construction of the new Compton and Edrich stands underway at Lords cricket ground, one of ISG's most high-profile jobs of last year.
"I've never been afraid to say that I've been here a long time and would relish the opportunity to do [the top job]."
Under the rejig, ISG's head of construction Zoe Price had her brief expanded to become chief operating officer for ISG's entire UK operations. And Dutchman Bart Korink, previously in charge of its engineering services business – which includes its health and data centre work – has become COO for its international arm.
The 48-year-old Blowers is not promising radical change but there are certain things he wants to do more of. "I want to dial up our ESG credentials, modern methods of construction, technology in construction, our diversity agenda. It's important to our people."
Last autumn, Blowers went on a whistle-stop tour to visit ISG's 2,000 UK staff, allowing him to touch on how much the industry has changed since he started out. "I joined when I was 16. I was a really bad bricklayer. I went into trainee management and back then it was either become a site manager or a QS. These days, we've got all sorts of talent coming in for all sorts of jobs: social value, BIM, digital.
"Construction isn't just about being on site and making it happen. It's a really big part, of course, but there's lots of other things now such as the carbon agenda. We've got to start thinking differently and how we fill these roles from different sectors with diverse people."
"We have growth aspirations like any other business," Blowers says. "If we get to £3bn [turnover], great, but it's not an aspirational target. We're not driven by volume."
"The office has to be a destination now. You're never going to get people coming back into an office to send emails all day. People need to come into an office for a reason other than doing day-to-day tasks, and that is predominantly for collaboration or to use technology they haven't got at home.
Blowers with former chief executive Paul Cossell, who is now ISG's executive vice-chair having led the firm for the past six years
"An office is a shop window into a business's culture," he adds. "There is a massive war on talent not just in our sector but across the piece. People are investing significant money on getting their facilities in a great place to retain talent and attract the best."
Despite last month's 'work from home if you can' order from the prime minister, to combat the Omicron variant of covid-19, Blowers expects another strong year from fit-out.
The firm is one of the big two in the office fit out sector, a position which Blowers says is hard-earned.
"Track record says a lot," he adds. "If it's a huge project, you need a proven track record. For people to put trust into an organisation with no track record on a £100m-plus fit-out, that's a difficult thing to do.
"The pace of these projects is significant. You can do £100m in 10 months. That is full-on."
His interest in construction came from his father, who worked as a civil engineer all his life. "I'm a details person. I'm fascinated by putting things together and finding out how things work so [my career] was either going to be construction or engineering."
Matt's full interview can be found in Building,
here
.