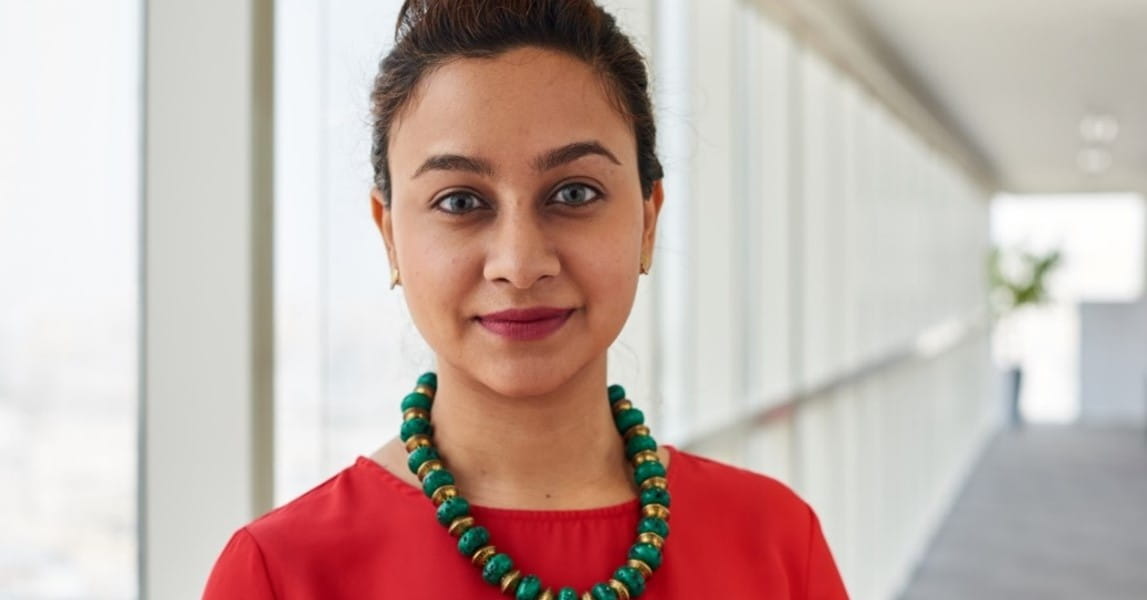 A born dreamer and Dubai native, Alia had first-hand experience of what the city had to offer, and knew she wanted to be part of its rapid economic rise and flourishing cityscape.
Joining ISG in 2017, Alia got the chance to do just that, finding herself at home in a world where mega-scale projects and interior fit out schemes ran at speed, and transformative places were brought to life across Southeast Asia and the Middle East. Today, as part of ISG's regional senior leadership team, Alia steers finance teams and IT operations in Singapore and Dubai, UAE, ensuring both functions fully support site operations and commercial teams, while embracing technology to keep ISG operationally efficient.
Proud to be a woman in construction, Alia has never found gender to be an issue at work. A passionate #IamRemarkable workshop facilitator, a volunteer mentor for the Association of Chartered Certified Accountants (ACCA), and community theatre performer, Alia wears many hats with pride – and ISG's open, inclusive culture has given her the perfect platform to realise her potential, while empowering others to do the same.
There's a theory that work and play can't intersect. Alia is on a mission to prove it wrong.
Growing up in Dubai – one of the most innovative, cosmopolitan cities in the world – Alia is well-attuned to the fast economic pace, speedy development, and magnificent megastructures that shaped the city into a world-class travel destination. Dubai builds dreamers, and Alia inherited the city's insatiable appetite for delivering the biggest and the best – in the most efficient way possible.
Alia began her career in finance with Deloitte where she built a strong foundation in understanding how organisations – be it a global conglomerate or small-medium enterprise – were only as good as their numbers. Her first foray into construction began with Commtech, a building commissioning specialist and sister company of ISG. Having dipped her toes into the UAE's thriving construction sector, she took the next step in her career by joining ISG in the Middle East as senior finance manager in 2017.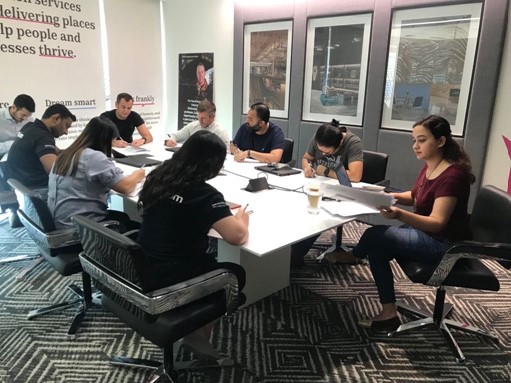 Today, as finance director of Southeast Asia and the Middle East, Alia leads finance teams based in Dubai and Singapore, while overseeing IT operations in both locations. Being an angel investor herself with an active interest in the innovative startup scene, Alia relishes the dynamism of her role in pursuing opportunities for creative, cutting-edge solutions.
"Before construction, auditing trained me to follow standards and rules where everything was always very clearly defined," she says. "My work today couldn't be more different. Leading finance teams across two regions at a global organisation like ISG is a whole new ball game. Collaboration, planning, and optimisation across regional and global departments are key to achieving operational excellence. This fosters transformation in every team member, allowing everyone to adapt, adopt and enact at a much quicker pace."
"Over the years, ISG has developed a robust IT infrastructure, which facilitated the timely transition to work from home when COVID-19 hit. Our finance function continued working without having to step into the office. In fact, we piloted a cloud-based accounting system in the Middle East before it was pushed out internationally, allowing for greater accessibility and transparency across departments and countries that we have a presence in today."

Alia Saleh, Finance Director for Southeast Asia and Middle East
Being a woman in construction has been extremely rewarding for Alia, and she has never found gender to be an issue. She embraced ISG's diverse, close-knit culture where inclusivity reigns supreme, talent is nurtured, and people empowered to make a positive impact. Creating a diverse, inclusive business is a key driver for ISG, with its 'Reaching for balance' diversity strategy aiming to accelerate its workforce balance at all levels, and one of the most diverse Stat Boards in the industry.
"We have 18 nationalities and a balanced gender ratio at the Middle East and Singapore offices," explains Alia. "Capabilities and the ability to be a team player come first. Anyone who has a view and would like to contribute will always have a seat at the table."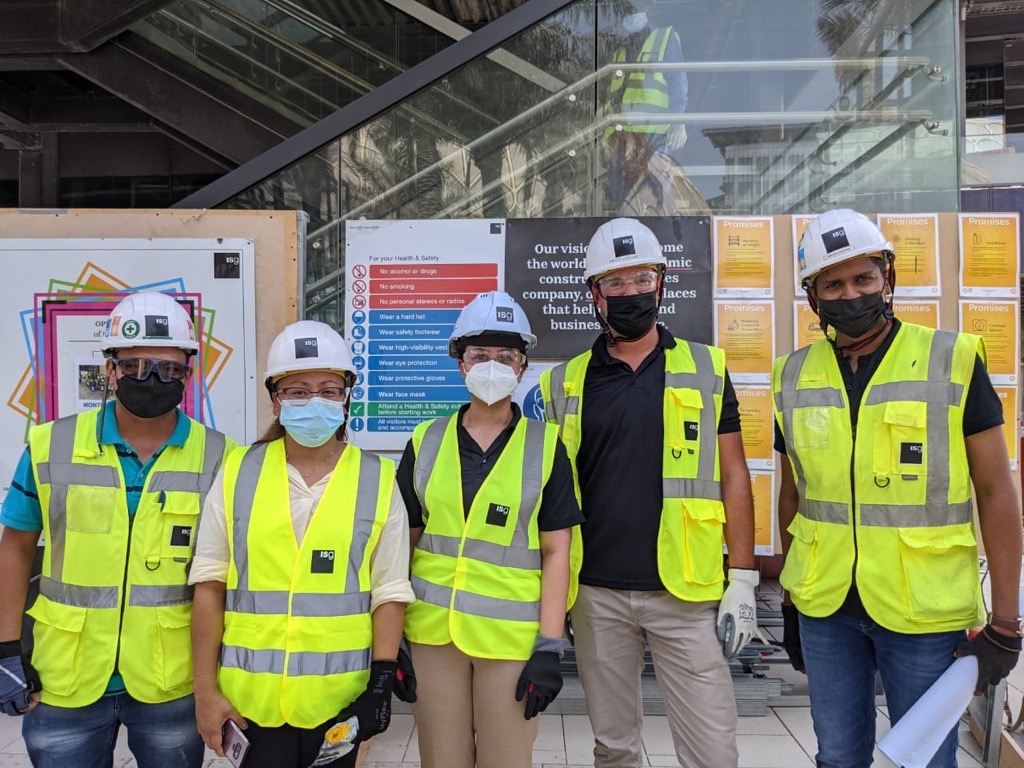 Debunking the conventional view that construction is a low-tech, labour-intensive industry, Alia explains: "In reality, we are highly driven to test and adopt the latest technologies quickly. The construction sector in Southeast Asia and the UAE is very competitive and our projects run at a no-holds-barred pace. We want to be performing at optimal speed while delivering on the quality we have come to be associated with, and what our clients expect of us."
Walking the ground and visiting live project sites to understand the challenges and successes project teams experience has made Alia keenly aware of the dominant role technology plays in driving operational efficiency, as well as the real impact of the finance team's strategic decision-making.
"ISG is driving revolutionary change by pushing its sustainability goals on carbon reduction, the circular economy, environmental management, and creating social value, which I strongly identify with. Meeting people from all walks of life across different communities gives me the conviction that I can make a difference every day."


Alia Saleh, Finance Director for Southeast Asia and Middle East
In August 2021, ISG launched OpenSpace, a technology that enables teams to record captures of projects by walking around the site with a 360° camera attached to a hard hat. The captures are then uploaded to the OpenSpace portal, which generates a 360° image that clients and partners can access online.
"We recently completed a successful trial at a project for a global tech giant," says Alia. "Consultants and clients can view progress on-site in real-time without having to travel out of their homes. This rapid transmission of information and visual records facilitates decision-making, eliminating travel distance as a potential deterrence for achieving consensus in periods of restriction during COVID-19. Any technology that promotes collaboration is a win for me!"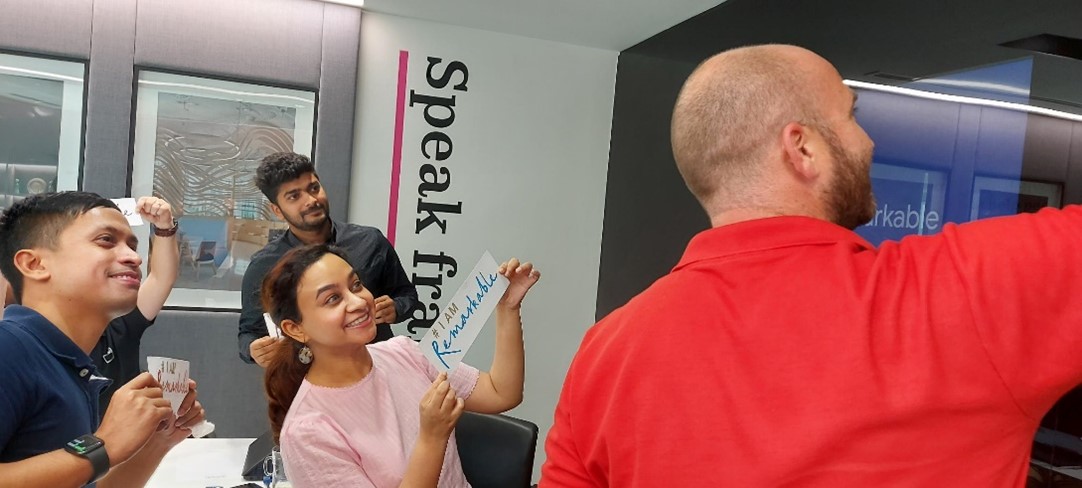 Alia is passionate about giving back to the community. She volunteers with the Community and Social Impact Group with ACCA and is a trained workshop facilitator for #IamRemarkable, a Google initiative that seeks to empower women and underrepresented groups to celebrate their achievements in the workplace and beyond.
Community involvement is part and parcel of Alia's working life, and she has found the perfect platform in ISG. After successfully holding workshops for over 80 ISG colleagues and ACCA members, she plans to bring the workshops to Singapore next.
Come sundown, you can find Alia on stage at local community theatres such as The Junction, a homegrown performing arts space in Dubai where she invoked peals of laughter for her comedic performance in Carnage, a play that delves into topics of sexism, racial prejudice, and homophobia. All proceeds from the performances go back into running the theatre and keeping the art scene alive.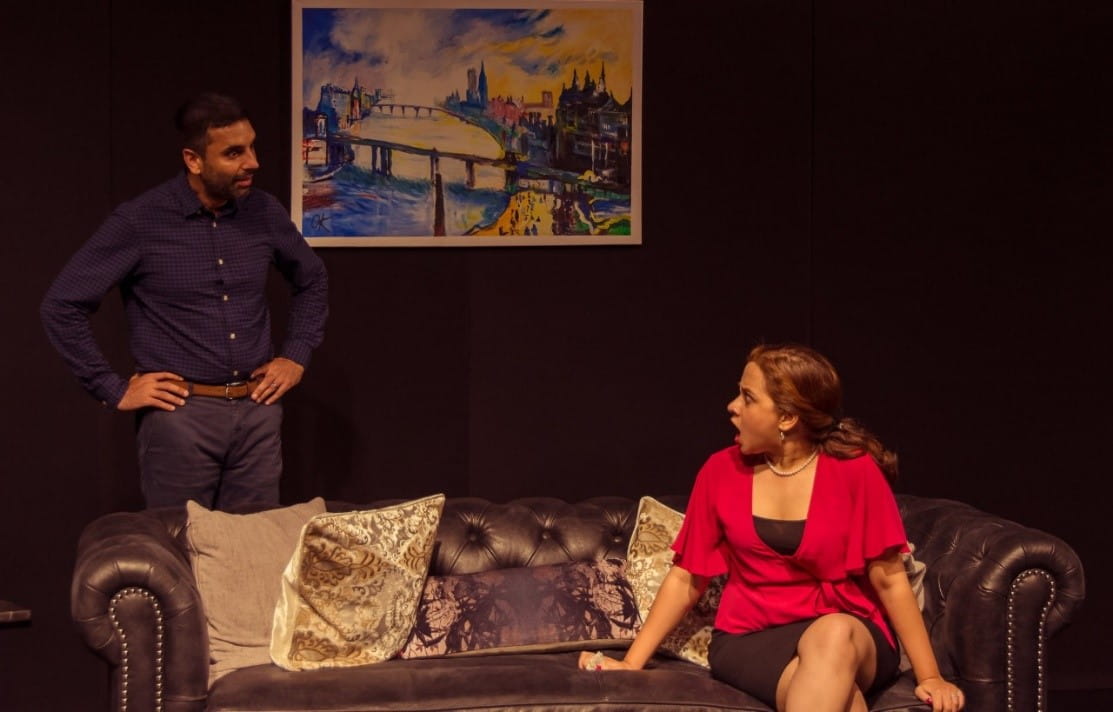 Alia finishes: "ISG is driving revolutionary change in construction by pushing its sustainability goals on carbon reduction, the circular economy, environmental management, and creating social value, which I strongly identify with. Meeting people from all walks of life across different communities gives me the conviction that I can make a difference every day – and I can always do more.
"Construction like any industry has its challenges. But wherever you go, it's up to you to empower people to find their own stage and show the best that you have to the world."