Customer

Suffolk County Council

Completion Date

August 2010

Value

£65m

Area

217,270 sq ft

Program Duration

84 weeks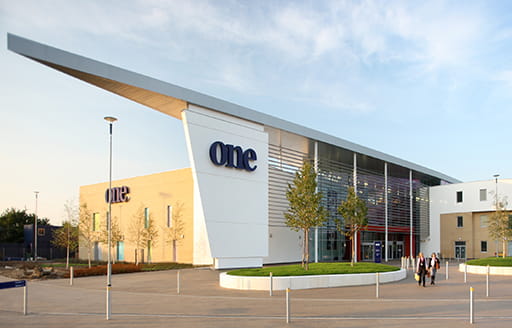 Overview
Suffolk One is a centre for excellence in learning, providing both applied and vocational training for up to 2,000 16-19 year olds. This design & build project was a collaboration between Suffolk County Council, 14 regional education institutions and the Learning & Skills Council (LSC).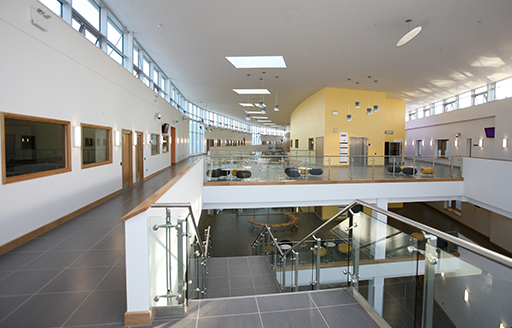 The project
Suffolk One was designed around a central 'heart space' - a three-storey steel framed glazed atrium - around which were built the main curriculum areas, comprising clusters of three-storey concrete frame structures. The internal design features a large two-storey pod within the 'heart space' with a large refectory located underneath this steel frame structure.

The project has won numerous awards including the Best Educational Building in the national Local Authority Building Control (LABC) Building Excellence Awards.
Sustainability
The facility achieved a 'Very Good' BREEAM rating, and features solar water heating, rainwater harvesting and an interseasonal Heat Transfer system, which collects thermal energy from under a large bus drop-off area and stores this in 100 metre deep boreholes outside the building perimeter.
The centre also features the very latest smart card technology, with students using swipe cards to gain entry to the building and individual classrooms; the cards also incorporate the cashless catering system.
The design of Suffolk One encourages the use of sustainable modes of transport, and incorporates a large bus drop-off area, a shared pedestrian and cycleway, with secure bike storage across the campus.