Value

£0.1-£0.5m

Area

200 sq ft

Program Duration

4 weeks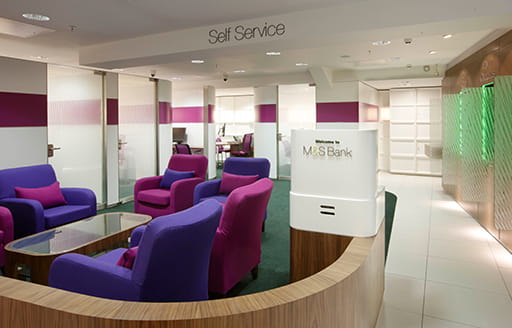 Overview
Marks & Spencer launched "M&S Money" in July 2012 and has since opened a dozen stores throughout the country. ISG has undertaken this new venture which introduces a complete new branding concept to their existing store.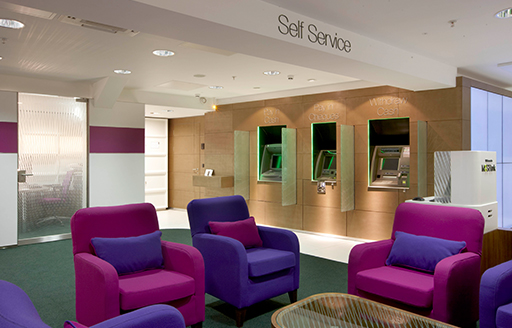 The Project
The bespoke joinery items of the new branches include: curved stainless steel and Formica laminated partitions creating private meeting rooms, plus internet banking and cash dispenser facilities, all with a high level of quality finishes in lime green, magenta and purple.
This includes a secure wall construction and clad in specialist fiberglass to create a bronze effect wall tile cladding system. The ISG joinery team installed, on site, a precision-engineered finish with minimal tolerances.