Customer

Aspire Defence Capital Works

Procurement Route

Traditional

Completion Date

March 2011

Quantity Surveyor

ADCW

Value

Phase 2: £27m Phase 3: £11m

Form Of Contract

Aspire Capital Works (bespoke)

Project Manager

ADCW

Structural Engineer

ADCW

Area

97,691 sq ft

Program Duration

Phase 2: 62 weeks Phase 3: 140 weeks

Architect

Scott Brownrigg

ME Engineer

ADCW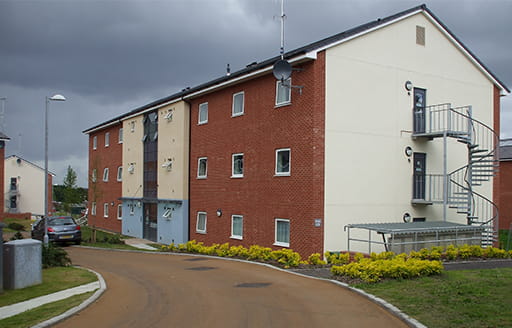 Introduction
ISG has supported the delivery of the single living accommodation for the junior ranks, which now houses 4% of Army personnel. The better living conditions have improved the quality of life for servicemen and women and successfully encouraged new candidates to join the Army.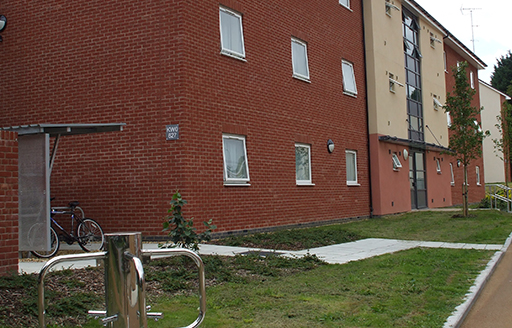 The Project
To replace the shared dormitories previously afforded to new soldiers, a total of 3,096 bedrooms were installed in the 86 buildings ISG constructed across five different locations. The self-contained bedroom pods were constructed off-site then imported as a single unit and united in the garrison.
Each building had a 14-week programme, during which the units were installed in the accommodation blocks and connected the Mechanical & Electrical services. ISG then undertook the internal fit-out of corridors, including fire-stopping, and the installation of doors and frames. All decoration and floor finishes were replicated across the assets to ensure everyone was given the same standard of residence.
A modular plant room supplied by ISG was constructed on the roof of the structure with the services from each individual floor connecting at this hub.
The Added Value
It was as a result of the successful delivery of all Phase 2 buildings that ISG was awarded the Phase 3 works. Part of our progress was down to good communication, with fortnightly meetings and daily site visits for the customer. It was also the result of our rigorous planning and logical approach, through which ISG achieved every handover and 'accepted into service' date throughout the scheme.
Environmental achievements included the use of rainwater harvesting tanks and the installation of solar panels on all south-facing buildings, amounting to some 35 buildings.
ISG was honoured with 20 Safety First awards for the approach taken on site by both our team and sub-contractors. This included one member of the team winning the prestigious Individual of the Year for raising standards and actively promoting safety as a top priority.
"The Army was enormously impressed with the quality of the final deliveries and they very much appreciated the efforts made by all in achieving the brought forward completion date. I felt very proud to deliver such high quality assets this morning and again I thank you all for your assistance in continuing to make soldiers' lives better."

Scott Sykes, Aspire Defence Capital Works.