Customer

Defence Infrastructure Organisation

Procurement Route

Single Stage Design & Build

Completion Date

September 2012

Quantity Surveyor

Tillyard Construction Consultants

Value

£3.m

Form Of Contract

Defcon 2000

Project Manager

Mouchel

Area

17,222 sq ft

Program Duration

83 weeks

Architect

Stanley Bragg Partnership Limited
Introduction
Defence Infrastructure Organisation (DIO) is the Ministry of Defence (MoD) Agency responsible for the management of the defence estate and provides services to support all aspects of a large and very diverse estate. This project comprised of the demolition of the existing mess kitchen, the provision of a temporary facility, and the design and construction of a new building, capable of serving up to 500 personnel at three individual sittings.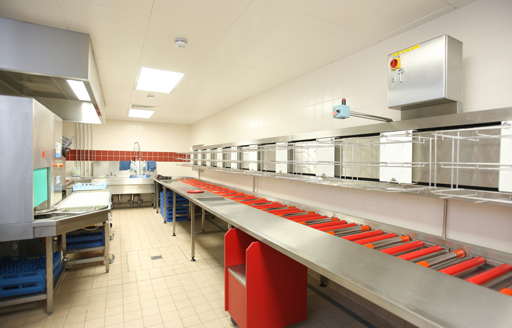 The Project
The project commenced with the design and installation of temporary kitchen and dining facilities to replace the existing. The temporary kitchens were pre-fabricated off-site and installed by a specialist sub-contractor.
A temporary wall was constructed to separate the existing mess from other linked buildings before the existing mess was demolished. The remaining buildings were altered to accommodate the new facility.
The new modular building, linked to the other buildings, was then constructed. The new kitchens are single-storey in height, and are steel framed with a brick and block work envelope and pitch tiled roof. A new commercial kitchen was installed, comprising innovative automated systems to enhance efficiencies, and the facility fully fitted out including new mechanical and electrical installations.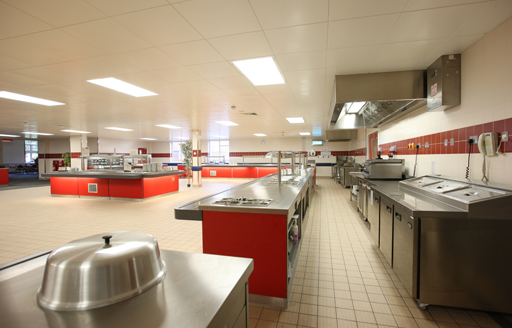 The Added Value
Due to working on an occupied RAF base, particular care and attention were paid to the station's security arrangements to ensure that these were not breached and to enable the station's operational activities to be maintained.
ISG worked closely with the consultants to ensure that the DREAM rating of 'Excellent' was achieved. DREAM is the online environmental assessment tool, developed by Defence Estates and used for all new build and refurbishment projects undertaken.