Customer

The University of Manchester

Procurement Route

Framework - single stage

Completion Date

18/12/2009

Quantity Surveyor

Appleyard & Trew LLP

Value

£1m

Form Of Contract

JCT Intermediate Form of Building Contract 2005

Project Manager

Appleyard & Trew LLP

Structural Engineer

Wright Mottershaw Lydon Consulting Ltd

Program Duration

25 weeks

Architect

The Fairhurst Design Group

ME Engineer

DSSR Consulting Engineers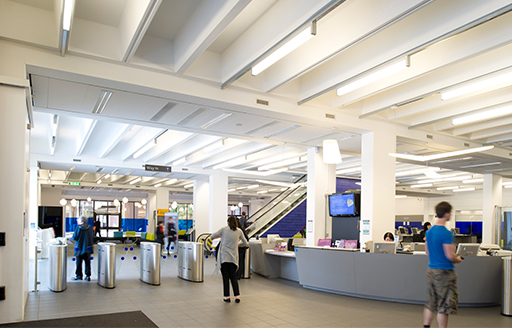 Introduction
The works consisted of the refurbishment and modernisation of facilities on the ground floor of the John Rylands Library for The University of Manchester.
This project was part of a Framework with the University of Manchester to carry out construction works ranging from 2,000 up to 3.5million per project covering refurbishment, alterations and new build projects. ISG built up strong relationships and links with the University across a number of schemes.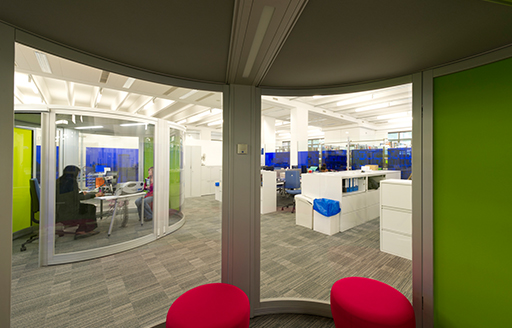 The Project
The main library receives over 1.3 million visits annually and caters for 46,500 staff, students and researchers as well as 95,000 external visitors. The original wing was built in 1936 and as the collection has grown, new linked extensions have been constructed to house what now totals 64 km of shelving.
The area earmarked for refurbishment included the main library entrance, which benefited from enhanced levels of natural light, with full height windows being formed at the front elevation. ISG also installed glazed partition panels throughout and demolished a number of perimeter offices to allow more natural light to flood into the main library area.
ISG stripped out and reconfigured the floor to create a modern learning and research environment, which also included social spaces and IT stations.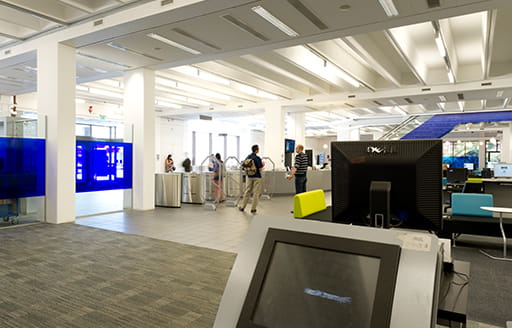 The Added Value
The fast-track project modernised and transformed the layout and accessibility of the wing of the library originally constructed in 1981, with the specific aim of enhancing efficiencies and access to both printed and online resources.
Accessibility was a key area and ISG created new disabled access and welfare facilities. The choice of colour scheme and design of the supplemental artificial lighting was all designed to maximise the feeling of space and openness within the building.