Customer

Ministry of Justice

Procurement Route

Framework - Design & Build

Completion Date

31/01/2019

Value

Confidential

Form Of Contract

PPC2000

Project Manager

Jacobs Project Management

Structural Engineer

Adept Structural Engineers

Area

64,583 sq ft

Program Duration

20 weeks

Architect

AHR Architects

ME Engineer

Waldeck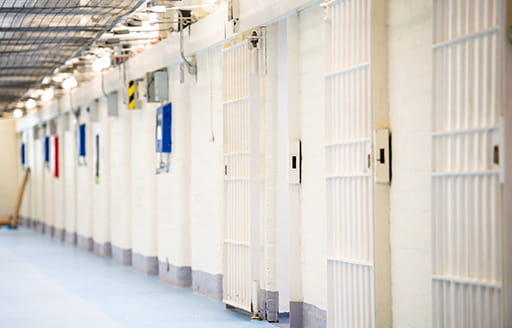 Introduction
Part of wide-scale improvements at the eight-wing prison, the refurbishment of B-Wing was the first project completed by ISG as it delivered a £6million scope of works, awarded through the Ministry of Justice framework.

Spearheaded by governor Pia Sinha as part of a drive to improve living conditions, the works have transformed this part of the prison, which was originally constructed in 1855, into a modern, safe environment.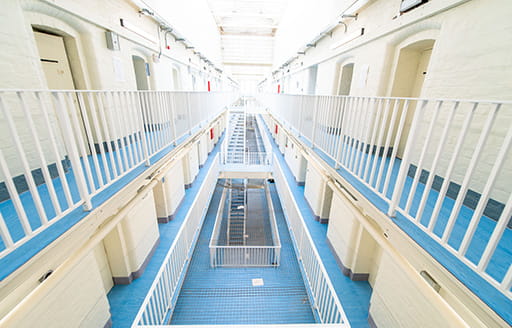 What we did
Across five floors, ISG has delivered lighting, sanitaryware, electrical and flooring upgrades, as well as replacing 215 windows and doors across the 90 cells, wing offices, servery and staff refresh areas.
Updated cells now benefit from full redecoration, new privacy doors, DDA-compliant accessible socket points, larger uPVC windows, resin sanitaryware in the bathrooms and refurbished beds.

In the communal areas, ISG has installed anti-tamper mains electricity boxes and vinyl flooring, as well as carrying out the full redecoration of walls, gates and ceilings.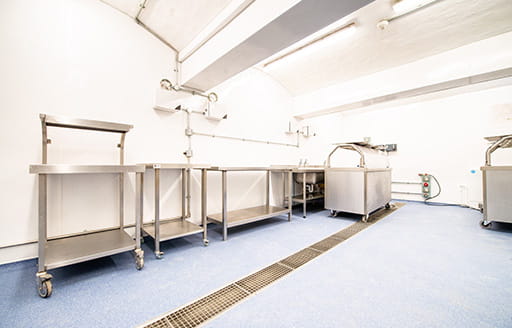 Making it happen
Although working in an empty wing, the works required the project team to work closely with prison staff around access requirements, deliveries, and scaffolding. Prior to the project commencing, the team were faced with the challenge of carrying out surveys in a live environment. Throughout the project, scaffolding needed to be erected in the exercise yards to allow window openings to be adapted and new uPVC casings to be installed. These upgrades increased the amount of light let into cells.
The team navigated around strict controls with access to the yards only allowed from 7-11am and from 12pm onwards. Similar challenges were also faced with deliveries, with all offloading required to take place within 9am-11am, although to ensure stock levels were maintained, we held a dozen containers on site.
Not part of the original scope, the new food servery and improvements to staff access areas were incorporated as variations, which had no impact on the original completion date. The project was delivered on time, in budget and with zero reportable accidents.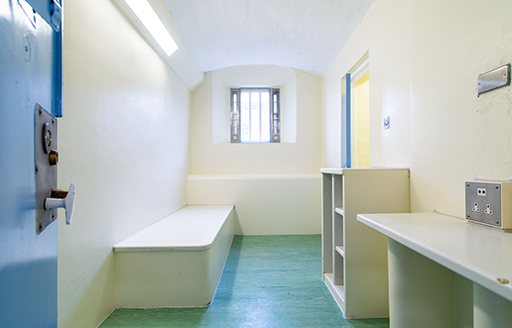 Making a difference
Designed specifically for the environment, the new uPVC windows have polycarbonate on the inside, with the new casings preventing damage and tampering. The ISG team worked with prisoners at HMP to manufacture and assemble these windows on site.

ISG also worked with the prisoners to refurbish the old light fittings so that these could be repurposed in other areas of the prison.