Customer

EWOS

Procurement Route

Trad 1

Completion Date

01/09/2012

Quantity Surveyor

Wright Associates

Value

£1.3 million

Form Of Contract

SBC with quants

Project Manager

Wright Associates

Structural Engineer

Wright Associates

Area

88,264 sq ft

Program Duration

19 weeks

Architect

Wright Associates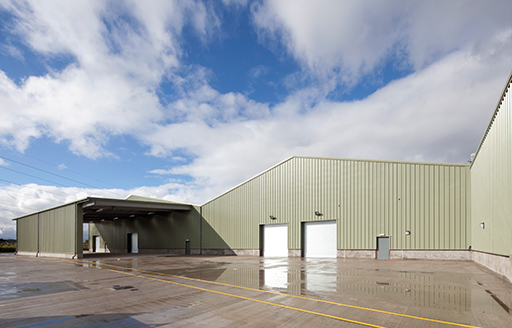 Introduction
EWOS is a leading global supplier of feed and nutrition for the international aquaculture industry. Established in 1930 in Sweden it produces fish feed in all four of the world's major salmon farming regions: Norway; Chile; Canada and Scotland. It produces 1/3 of the feed required for the global salmon and trout fish farm industry.
To cope with increasing demand for its projects the customer required a new storage and distribution warehouse at its Scottish factory in Bathgate.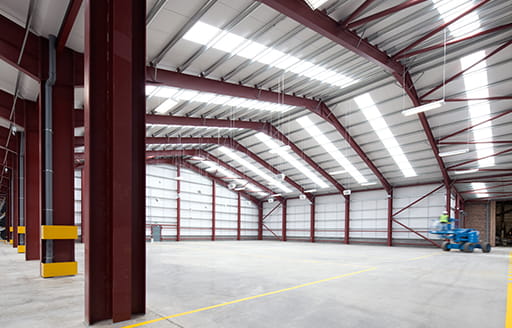 The Project
The project commenced with the excavation and casting of concrete strip and pad foundations across the footprint of the site. The warehouse was formed from a structural steel frame and composite cladding to the exterior, with a concrete floor slab. Down pipe connections were installed to link into the existing drainage. An external steel framed canopy was erected to provide cover for lorry loading in poor weather conditions, and a concrete loading area was constructed.
An office block was built and fitted out within the new warehouse with a timber frame and block work fire wall. The accommodation provides space for the warehouse manager and his assistant to work from as well as catering and recreational facilities. Finally a linkway was constructed between the existing factory and the new warehouse to allow easy transportation of products.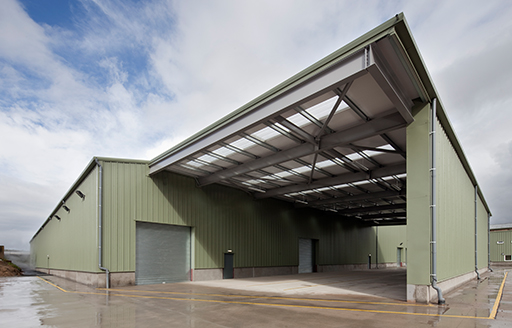 Added Value
The project was carried out next to a live production facility. Close liaison with the customer and their consultants ensured that work was not adversely affected. The project was delivered under budget.