Go behind the hoardings at ISG for Open Doors 2023
ISG opens its doors once again to share a behind the scenes look into site and office life for Open Doors 2023.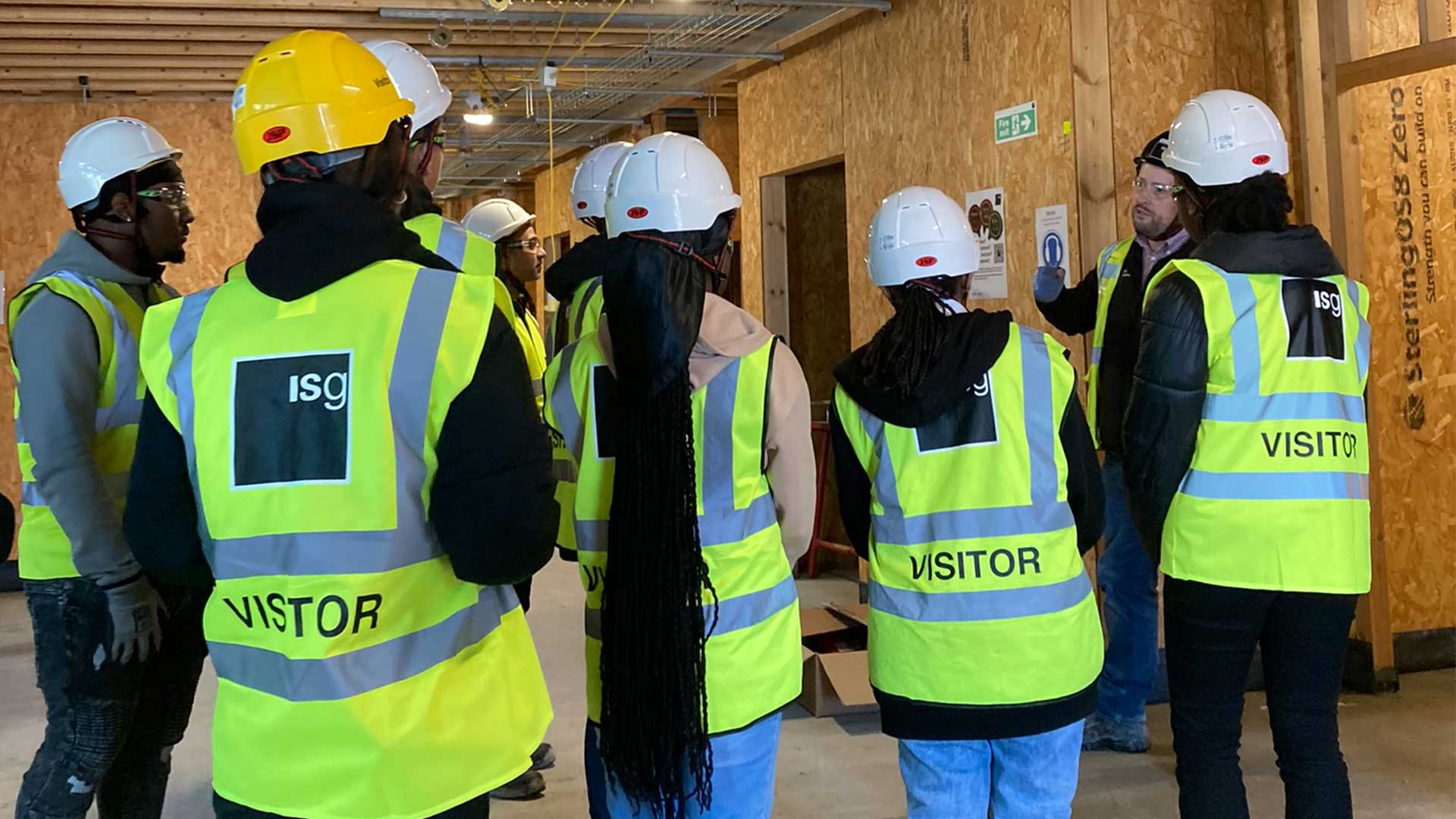 Running from 13 March to 18 March we are opening several ISG sites and offices across the UK to offer exposure to the projects we work on, and to showcase the variety of roles available in the industry. This year, we're offering this experience to prospective early careers talent, people considering a career change and anyone with a keen interest in construction.
Attendees across the UK will have the chance to gain exclusive insight into the processes, practices, and thinking that goes behind innovative and sustainable design and delivery. Beyond that, they will be able to learn about the broad spectrum of job roles and skills that can be gained from a career in the built environment, ranging from digital to trades.
We're delighted to announce ISG will be opening ten of our sites across the country:
We're also pleased to announce we'll be opening up our head office, Aldgate House, London again this year, and for the first time our Cardiff office, for an exclusive look into the jobs that aren't site based, to but are fundamental to the delivery of our projects.
For more information about Open Doors, head over to our dedicated Open Doors web page or click on the links above to book your place on the site of your choice.Stay tuned to live updates across our social media channels in the weeks leading up to, and throughout, Open Doors week.