Customer

Trafford College

Procurement Route

Framework - Design & Build

Completion Date

August 2013

Quantity Surveyor

EC Harris LLP

Value

£9.8m

Form Of Contract

NEC3 Engineering and Construction Contract Option

Project Manager

Arcadis

Structural Engineer

Wright Mottershaw Lydon Consulting Ltd

Area

114,399 sq ft

Program Duration

89 weeks

Architect

Roger Stephenson Architects

ME Engineer

Clancy Consulting Ltd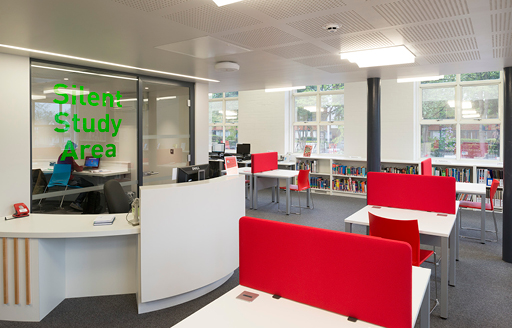 Introduction
We were awarded two contracts to redevelop the College's Talbot Road campus, covering six scheme phases. The first project involved a five-phase programme with sectional completion dates, and achieved a BREEAM Very Good rating. Extensive remodelling of the original building was required with significant structural alterations, plus constructing a new extension. The second contract addressed improvements in the building's energy usage and some key access issues. The projects were awarded via the North West Construction Hub Medium Value Framework.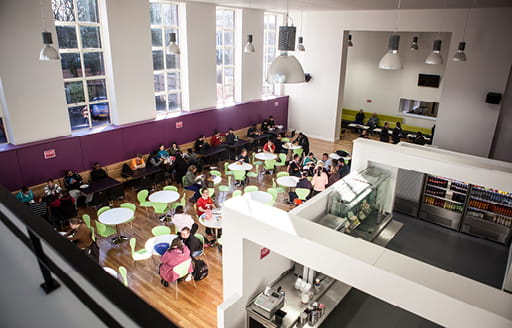 The project
Phase one involved the remodelling and reconfiguration of the ground floor of the existing building to create open plan areas, with a new main reception and coffee bar. ISG also converted the existing hall into a new dining room and kitchen, enabling current dining facilities to be demolished to clear part of the site for the extension scheme element.
The new extension to the campus was constructed as phase two, accommodating new engineering workshops and car maintenance facilities. The extension was built into the existing building, with some of the new accommodation within the retained façade, utilising the open plan space created during phase one.
The final phase saw the remodelling of laboratory facilities on the ground and first floors, plus reconfiguring and refurbishing classrooms.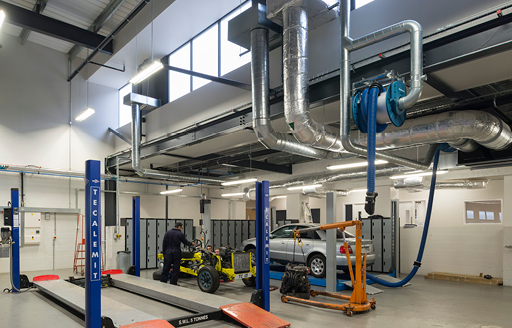 Added value
It was important to work closely with the client, particularly to engage end users. Their input on design was also encouraged. Resulting variations and extra works were then incorporated. Working in a live environment, we faced the challenge of keeping site and college areas separate, and it was important for the library resources to be accessible throughout phase six.
Working in a live environment required strong project management. We maintained a positive working relationship with the college post-contract, installing additional ventilation following room layout changes.
Based on our proactive approach to the first scheme, a further works package was awarded to refurbish the first floor of the campus and provide new library facilities. To enable constant access without disruptions, we adapted an existing classroom to create a temporary library for students to use.
To keep students updated on our progress, we had members of our team on hand to answer any questions. at the College Open Day We also supported the College's fundraising efforts for its chosen charity, Cancer Research UK, and raised £4,000 through a cycle challenge. Both projects were registered with the Considerate Constructors Scheme, receiving national site accolades.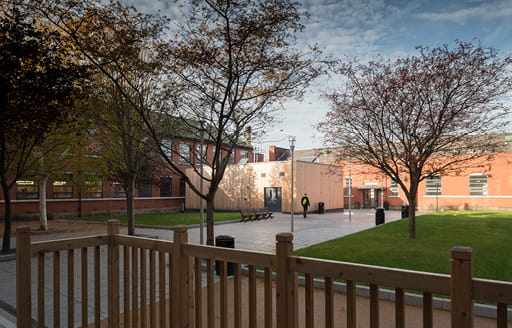 Sustainability
Sustainable technologies included ground source and air source heat pumps, photovoltaic panels, a rainwater harvesting system, energy efficient boilers and underfloor heating. These are now a key element of the educational facilities provided by the college. Permanent installations included a BMS controlled system with energy efficient lighting, water management and AV. We also supported the Trafford Apprenticeship Scheme, with eight apprentices working on site for a total of 228 weeks.
You can read more on the project's sustainability credentials in achieving a BREEAM Very Good rating here.