Customer

Spaces (IWG Group)

Completion Date

February 2019

Value

CHF3,060,000

Form Of Contract

FIDIC

Project Manager

Güngör Celik

Area

1,600 sq m

Program Duration

19 weeks

Architect

Hyphen

ME Engineer

Philipp Kunze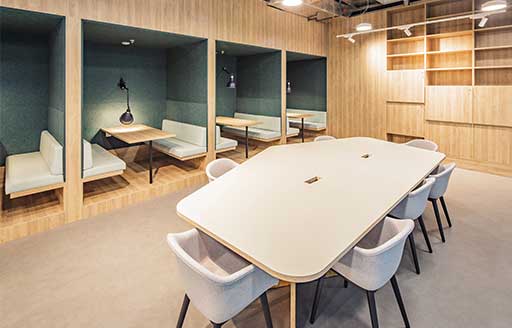 Introduction
IWG is the global operator of leading workspace providers with operating brands such as Regus, Spaces, No18. It is listed on the London Stock Exchange (LSE: IWG).
Spaces is a worldwide operator of creative workspaces with a unique entrepreneurial spirit. It provides dynamic working environments for people and businesses to build their networks and connect with like-minded people to link up and share ideas. Those perfectly sized office environments enable its users to work where, when and how they want.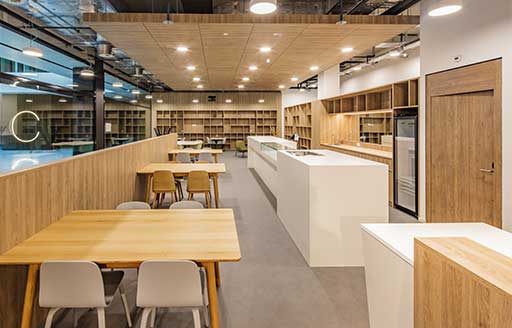 The project
ISG completed a high-quality coworking project for Spaces in Zurich, Switzerland. The office is located in the newly-renovated Ambassador House in Opfikon, a municipality in the Swiss canton of Zurich, close to the city's airport.
Construction works took place across the ground and fourth floor, encompassing a combined area of 1,600 sq m. The team were working in a live environment with approximately 20% of the building under occupation at the time of construction.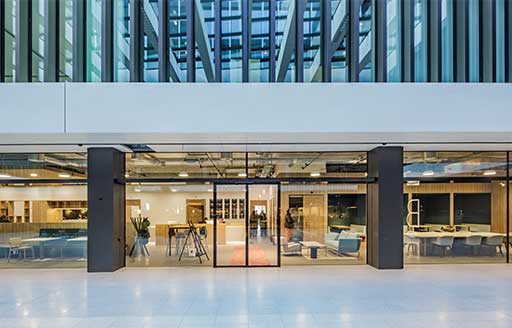 Challenges
A key challenge for the team throughout was ensuring they delivered high quality whilst maintaining cost efficiency. The team ensured they met Spaces' expectations through the early use of value analyses and value engineering activities during the planning and construction process.
Cooperation among all parties involved helped to turn this project into a success, and the project was handed over to the customer on time and within budget. This was followed by 'Day-2-Works' in order to make some final adjustments for Spaces.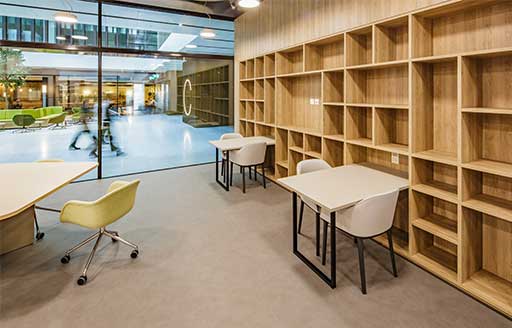 Added value
The relationship began with the UK Fit Out team who had delivered six projects previously. As such ISG had secured a global framework agreement with the customer, including other IWG brands such as Regus and No18.
The project helps to strengthen ISG's existing competence in the field of flexible workspace solutions, where ISG in Germany have demonstrated their capability through numerous projects to date. These include Regus in Hamburg as well as other leading global coworking providers operating across Germany.