Customer

Lighthouse Harmonize Education Trust

Completion Date

August 2013

Value

£1.1m

Area

15,715 sq ft

Program Duration

29 weeks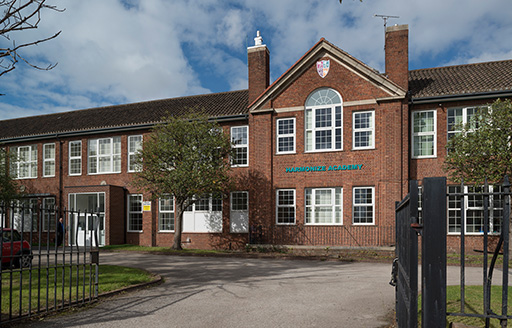 Overview
Awarded as part of the North West Construction Hub Medium Value Framework, this project for the Education Funding Agency (EFA), involved the refurbishment of former Liverpool City Council offices at the Fairfield Community Centre, Liverpool. The remodelled building houses a new Academy created under the free-school scheme to provide an inclusive and progressive school environment for students who have failed to thrive in mainstream education.
Sectional completion was required to enable the Academy to relocate from temporary premises with an initial pupil intake, and then be in a position to run at full capacity in time for the new pupil intake in September 2013.
The project
A challenging programme saw the first phase of works commence in February 2013 with alterations to the first floor. The team remodelled the space to create a library resource room, classroom, Deputy Principal's office, toilets and a main hall. These were handed over in April 2013, which enabled the school to open to a new intake of 48 pupils in May.
Together with a general upgrade of the accommodation, including redecoration and improved ventilation systems, the second phase focussed on the ground floor and a remaining area of the first floor.
ISG created a new staff room and kitchen, six classrooms including a science laboratory, music recording facility including DJ suite, dance studio, food technology room, Principal's office, commercial kitchen and dining hall, changing room and toilets.
Sustainability
Local sub-contractors were engaged wherever possible, both to support the local economy and to ensure that ISG was able to meet the demands of a quick start on site.
A Supply Chain Open Day was held in Liverpool in February 2013 to build up a database of local contacts. 78% of the labour force for this scheme was based within 30km of the site.
ISG encouraged training opportunities and there were five apprentices working on the scheme for painting and decorating, scaffolding, brickwork and joinery sub-contractors, totalling 53 weeks.
Via a comprehensive site waste management plan any suitable materials were recycled with 34 tonnes of site being diverted from landfill.
The added value
ISG replaced the heating system in the neighbouring Fairfield Community Centre and also provided them with a new security system. The Centre opened in the evenings and at weekends so the team was able to programme works outside of operational hours to minimise disruption.
The second project phase from April 2013 involved working in a live environment. During this period the offices were located adjacent to the Principal's, which enabled an open and informal relationship. Constant liaising with the school allowed the team to adapt to any situation and ensure that operations were unaffected by the works.
ISG segregated the construction work from school operations using temporary, baffled screens and formed separate entrances and fire escapes to isolate the workforce from the school.