Customer

Art-Invest Real Estate Management GmbH & Co. KG

Completion Date

July 2013

Value

€1.1m

Form Of Contract

Fixed rate contract

Project Manager

Gepro, Edgar Gerstenberg

Area

1,200 sq m

Program Duration

40 weeks

Architect

BeyeScheid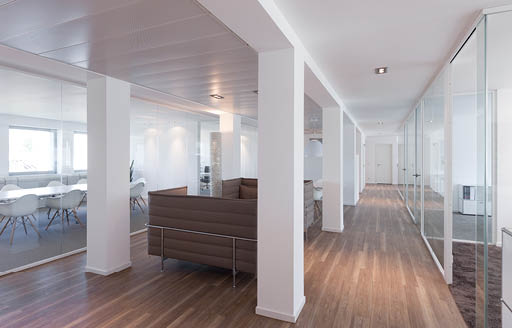 Introduction
Art-Invest Real Estate is a property investment, project development and asset management company based in Cologne. The company invests in property located in excellent locations with exceptional infrastructure. In order to maintain suitability for renting, the buildings are highly refurbished through interior architecture and building equipment.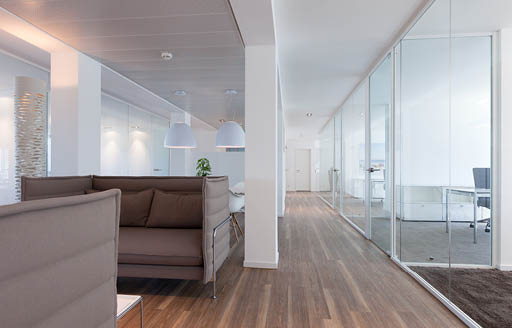 The project
In the high-rise metropolis of Frankfurt, the nine-storey development is among the smaller buildings, although it still offers its tenants many advantages. Easy access, manageable space and a welcoming ambience make the property a desirable rental address. Art-Invest purchased the building and refurbished the individual storeys in turn. Following the instalment of a marketing and presentation office on the seventh floor, the entire fit out was completed due to full occupancy during the first year.
During the project ISG was awarded for the reconstruction of the foyer and roof terrace. The entrance, which was built in the nineties, was completely demolished and rebuilt as a generous foyer with modern architecture.
A 250 sqm self-supporting steel construction had to be built over the roof to realise the roof terrace, which now offers a stunning view over the surrounding skyscrapers of the city.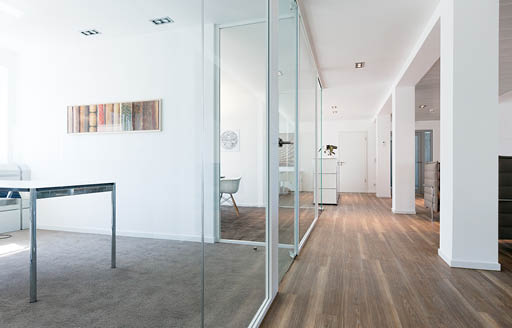 The service spectrum of ISG encompasses the entire palette of interior construction work, ranging from demolition, structural work, steel construction, facade, tinsmith, natural stone, fire protection and drywall installations, building services and the installation of glass partition walls, to the installation of new kitchens, washroom facilities and built-in furniture.
The total space of the individual storeys range from 300 sqm up to 800 sqm and offer modern and centrally located work space.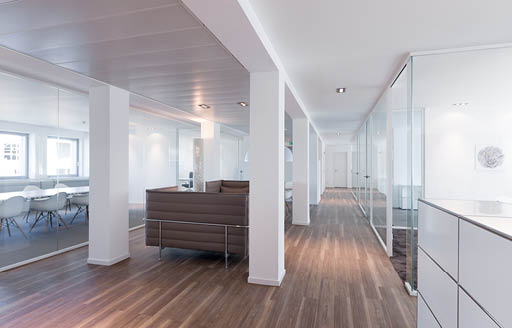 It was necessary to equip the individual office levels, the reconstruction of the foyer and the roof terrace during on-going operations. This work was tightly coordinated with tenants and the property management team, with a doctor's surgery on the ground floor stipulating absolutely no disruption to their work. Especially challenging was the coordination and weight control of transportation vehicles, particularly the building rubble skip, due to the slab load in the basement garage being highly restricted.