Customer

Microsoft Deutschland

Completion Date

Phase 1: August 2013, Phase 2: Nov. 2013, Phase 3: August 2014

Value

€5.3m

Form Of Contract

Construction Tendering and Contract Regulations (VOB) contract

Project Manager

Turner & Townsend

Structural Engineer

HN Ingenieure

Area

2,900 sq m

Program Duration

Phase 1+2: 7 months, Phase 3: 3 months

Architect

Aukett + Heese

ME Engineer

Buro Happold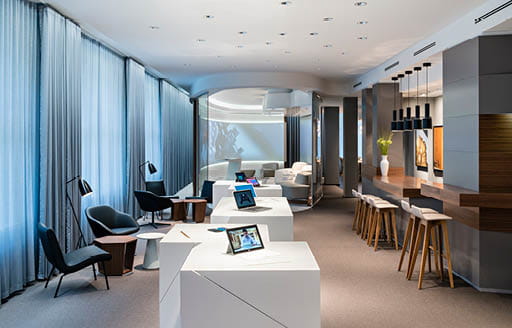 Introduction
The complete finishing work on the 2,900 sqm interior was carried out in three building phases. Phase 1: The cafe and event area on the ground floor, completed in August 2013, phase 2: The conference and exhibition rooms on the first floor, as well as the office premises including the start-up rooms on the fifth floor, were completed on schedule for the official opening by Steve Ballmer, CEO of Microsoft, in November 2013. Phase 3: The interior finishing of a spacious open-plan office space with communication rooms, lounge area and conference rooms, designed according to the latest technical standards were completed in August 2014.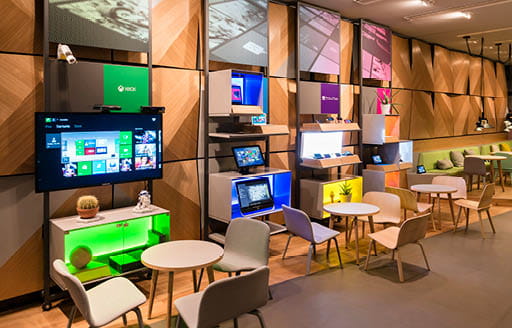 The project
The highly exclusive and ambitious draft plan had to be adapted to the client's budget through intensive cost analysis.
The design and construction stage were arranged alongside each other to ensure that the promised completion date for phases 1 & 2 were met. This required a very ambitious construction schedule and close cooperation between all parties involved in the construction process.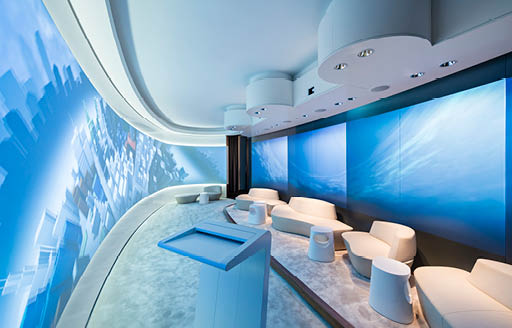 The latest technical standards for media and communications technology had to be integrated into the interior design and furniture. The detailed strategy, integration of the technology and exact timing were particularly demanding.
Graffiti on the glass partitions by a well-known Berlin artist gives the innovative office interior work a beautiful finish.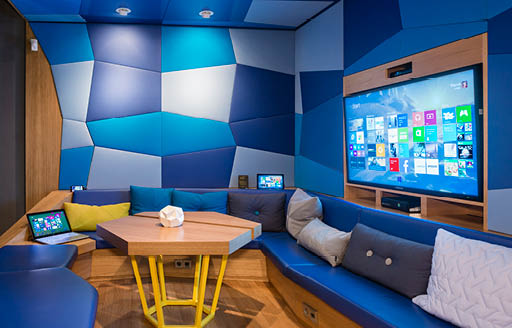 The historical building and its prominent location on Unter den Linden (with numerous tourist attractions and good transportation connections) required a particularly elaborate and well-conceived construction site logistics plan.