Customer

Cardiff University

Procurement Route

Single-stage

Completion Date

31 July 2021

Value

£25.2m

Form Of Contract

Design and Build

Project Manager

Arcadis

Area

103,367 sq ft

Program Duration

82 weeks

Architect

Stride Treglown

ME Engineer

Arup Group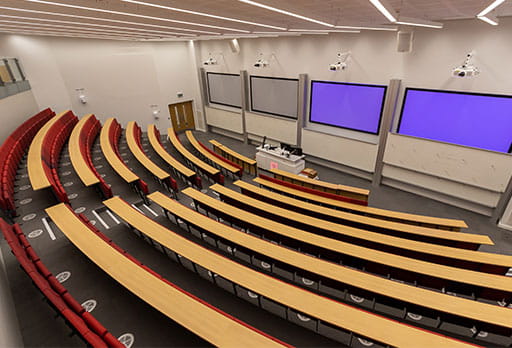 Introduction
Abacws brings together the Schools of Mathematics and Computer Science and Informatics into one world-leading facility, promoting collaboration and integration between the two disciplines and the wider university. The new building provides a creative environment for high-impact joint research between the two schools, and the opportunity to devise innovative new study programmes.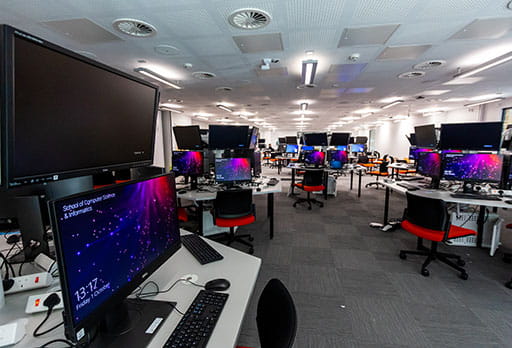 What we did 
The new building, in which all space is genuinely integrated, provides an innovative working environment in which all barriers to collaboration are removed. This is enabling the two schools to tackle bigger challenges, guide investment, increase critical mass and innovate beyond their competitors.
The building provides academic and administrative workspaces and general learning spaces (including lecture theatres and seminar rooms). It also has specialist learning spaces including computer labs, a cyber security lab, engineering and physical sciences room, research labs, financial lab/visualisation lab, a range of individual and collaborative study areas, support and plant spaces.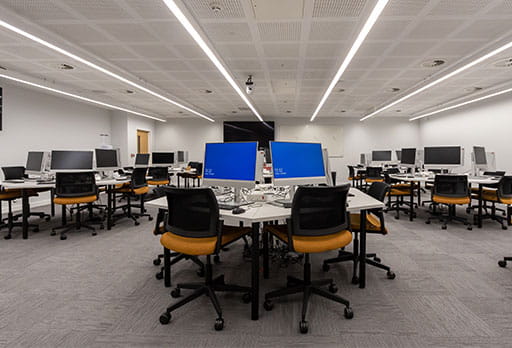 Making it happen
We promoted innovative and technological solutions which added value and also improved the experience for project stakeholders.
We used a project app on the scheme providing real time updates, directions, delivery information, quality benchmarks and sustainability guidance to our site teams, available from induction.
Our team also produced a fly-through of the building, further developed to familiarise users with the site, providing the client with a valuable education and marketing asset.
As the project was delivered during the pandemic, we introduced a range of initiatives to ensure we could continue to work safely, including temperature checks for everyone coming onto the site.
"ISG and the University have collaborated closely to develop ways of addressing the challenges of the pandemic. In future, we hope this spirit of innovation will be instilled in Abacws itself as it develops research in cyber security, artificial intelligence and data science - areas of major importance to society."

Professor Rudolf Allemann, Cardiff University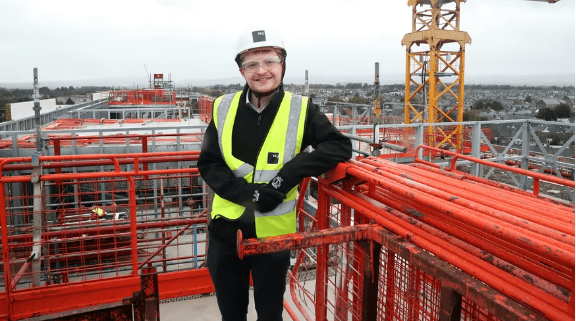 Making a difference 
Supporting career development, Tom Hyett, a Cardiff University graduate (BSc Astrophysics, 2019) and now an ISG Graduate Trainee, was a key member of the project team, and was given the opportunity to make his mark on this project, which had additional importance for him:
Tom, from Newport, said: "It is really exciting to be employed on a project of this scale for the university I attended. I have only just started working for ISG following an internship, and I'm looking forward to using the skills I learnt during my degree."