Swapping pilot aviator sunglasses for construction boots
It's time to take five with Arron, ISG's new project director in its data centre business, as he tells us about his first six months at ISG and how his experience in the RAF Air Cadets set him up for his career to take off.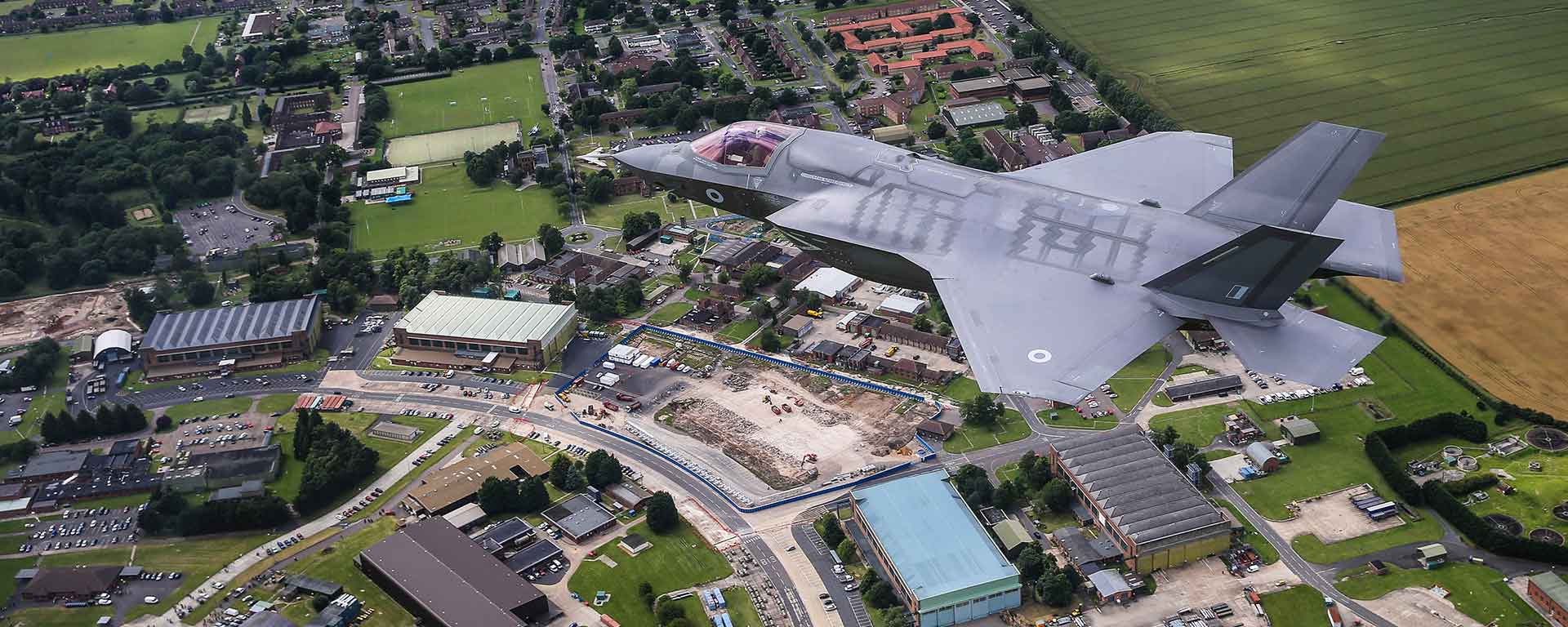 Tell us about your early years…
As a young man, joining the Royal Air Force (RAF) to become a pilot has always been one of my dreams. Leadership, resilience and communication were just three qualities the RAF 'Air Cadets' looked for in the recruits, and it was these gifts that came naturally to me at a young age. Ultimately, these lessons and my experience as a cadet put me in a good position for my career to take off.
After my time in the cadets, I developed an interest in art and design technology. Falling in love with architectural design, I studied for a Bachelor of Science degree in Architectural Technology at Nottingham Trent University. After opting for a sandwich course, my lecturer persuaded me to gain work experience on a construction site, explaining that if I wanted to be an architectural designer, I would need to know the theory around how things are built and put together.
I took his advice and the moment I put on my construction boots; I felt at home. I realised I didn't want to be stuck in an office and enjoyed being out on site, being hands-on like in my Air Cadet days and gaining more practical experience.
Jumping straight into a training site manager role, I put my leadership, resilience and determination skills to practise and was rewarded and recognised in Construction News with a feature on the potential impact of temporary works in grade two listed buildings which later was the subject of my dissertation, supporting my degree.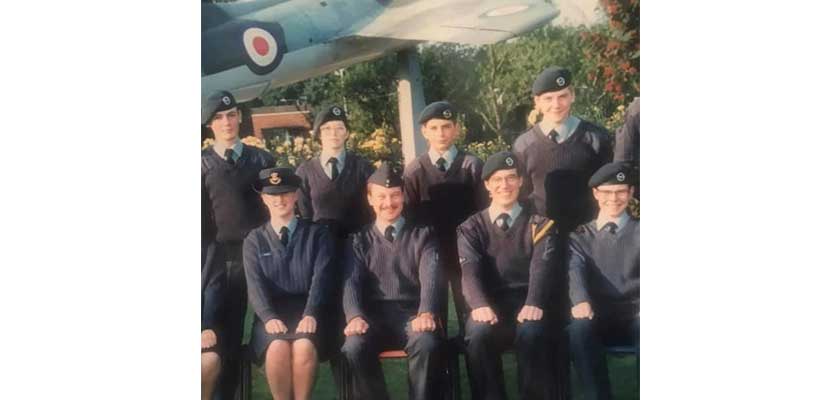 What interesting projects have you worked on?
From site training manager, I worked my way up the construction ladder by diversifying my role and taking on winning work and bid management positions, as well as a dual role in operations and framework management further down the line. I believe it was this experience that gave me a 360-degree insight into the construction lifecycle and process. The underlying factor of my success came from laying down processes for good communication.
My career to date has seen me work on several high-profile complex schemes. A highlight for me – combining my love of planes and construction – was leading the F35 integrated training centre and logistics data centre for RAF Marham; the new main operating station for the UK's fleet of F-35 Lightning II jets. The £92m project included the design and build of training and maintenance facilities for the new F35 aircraft, including a 10MW data centre and flight simulators, associated services and communications rooms, cooling and fire suppression.
Taking me back to my roots, I applied the knowledge I gained from both the cadets and the construction industry to tackle the project with a full understanding of both client and contractor requirements, using the experience I had from delivering highly complex and technically challenging projects for the UK Ministry of Defence on live operational bases.
With numerous stakeholders, end-user requirements and individual aspirations, my challenge was to ensure that stakeholder management worked seamlessly. Effective and open communication, strong leadership and resilience was vital to the project's success.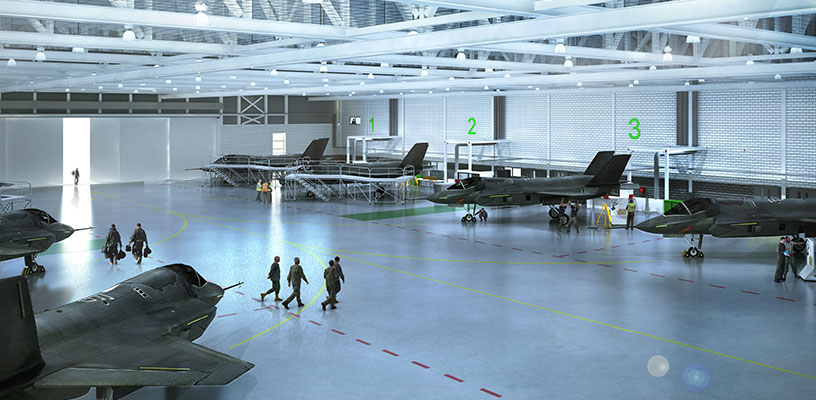 How have your first few months at ISG been?
I initially had the opportunity to join in 2019, but the recruitment process was extended for a further twelve months due to the Covid-19 pandemic, which enabled me to develop a relationship with ISG and its global data centre team.
It's been a refreshing six months at ISG. I've hit the ground running and am now heading up an important tender for a data centre client in the UK. My colleagues are confident in the abilities and experience I bring in delivering highly complex data centre schemes, and I've been fortunate enough to build my team with specific strengths and skills, driving revolutionary change by implementing innovations.
I'm working with great people who are driven by collaboration, speaking frankly as well as open-mindedness to embrace new ideas. The future is exciting.
We are a growing team and are always on the look for like-minded people to join the business. Check out our latest vacancies here.
Additionally, the data centre industry is thrilling to be a part of, with Covid-19 changing the way people stay connected to one another and an increased reliance on technology to enable connections. Just as verbal communication is important, so is data communication.
Looking back at the infrastructure in the military, 'Modern Warfare Information Advantage' is critical to ensure commanders have situational understanding of the battlespace and the necessary information for rapid decision making. The cloud and cloud-based applications are being used more than ever before, increasing dependence on the data centre to support the servers and applications needed to run these services. This has reinforced the importance of a data centre's connectivity and data communication.
Furthermore, with the march towards shorter duration programmes and increasing projects complexity, the reliance on data-driven decisions becomes vital. We have a tried and tested model from the oil and gas sector to demonstrate how a focus on project predictability can drive efficiencies, highlight programme challenges earlier - with an opportunity for swift intervention, and deliver improved project outcomes. I've witnessed first-hand how a more data-driven and analytical approach to project controls and predictability has revolutionised the delivery of major capital projects.
Can you tell us something unique about yourself?
I'm a true adrenaline junkie with an adventurous spirit and enjoy taking part in extreme sporting events. I've signed up for the Rat Race Coast to Coast in September – which will see me run, ride and kayak 105 miles across the Scottish Highlands.
With the unforgiving Highland terrain and weather, this race is not for the fainthearted! I will be raising vital funds for our UK Charity partner, Mental Health UK. Keep an eye on my LinkedIn page for updates and my donation link.
I'm also passionate about sustainability, and I'm a qualified BREAAM accessor. It's been important for me to work on sustainable projects over my career, I thrive in generating sustainable environments with the projects I've worked on that enhance the well-being of the people who live and work in them.
According to ISG's Sustainable Buildings Monitor, a research and insight report, which outlines the radical steps that need to be taken on the journey to securing a net zero legacy, the global community needs to reduce building energy consumption by over 80% if we are to reach zero-carbon targets.
I'm looking forward to playing my part in transforming the data centre industry as we move closer to hitting net-zero by 2050.
As I conclude my first blog, with the wealth of opportunity in the construction industry, I'm hoping my story will inspire others – like the younger version of myself, who wasn't afraid to spread my wings at an early age, and am reaping the benefits in the long haul.