How a 19th century school of design is sculpting the visuals of the future
ISG's UK fit out team hand over a fresh space for curating innovative designs and creative ideas to the students and businesses that call the Royal College of Art, in Battersea, home.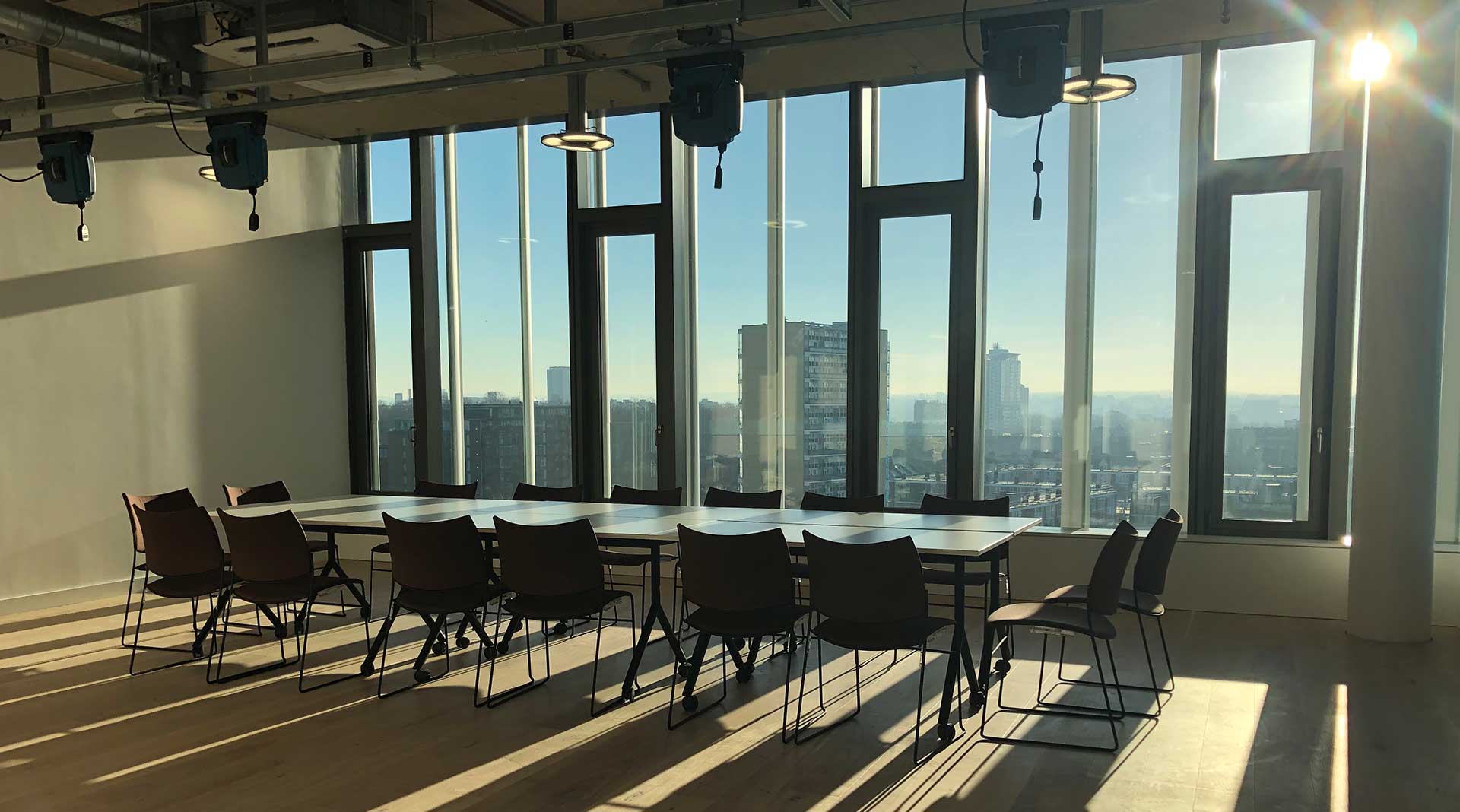 Developing our educational offering in the fit out sector, ISG's UK fit out team deliver 150,000 sq ft of newly improved exhibition and research space for Royal College of Art.
This contemporary canvas lends itself to being more open and inclusive of emerging artistic mediums, alongside offering commercial rental opportunities for small start-up businesses.
Spread across two buildings, the open-plan spaces have been renovated into a research and workspace area, completed next to a flexible space for art gallery and conference-style events.
On one side, the research and commercial areas seek to welcome technology driven businesses to work from the space. Incorporating various technological elements, such as a drone tank for underwater photography and practical space for building and constructing, offering a more modern workspace than that of a traditional office.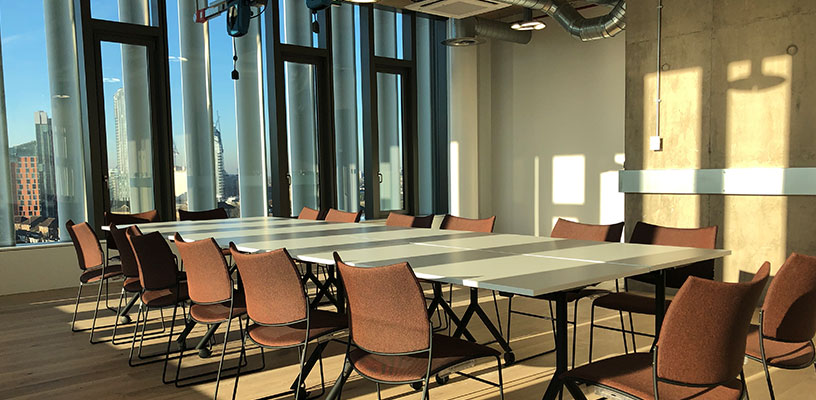 The other development welcomes the artistic practices that have stood at the heart of the university's roots, including sculpture and art studios for studying, with easily moveable and partitional space for showcasing student artwork and galleries.
A uniquely designed link bridge, joining one building to the next, connects the juxtaposed spaces. And while the offering of both buildings may differ, they have both been transformed to bring out creativity and innovation in a simple, yet dynamic layout.
UK fit out's divisional director, Darran Brand, says of the delivery: "We've been wanting to work with the client for some time and it's been a privilege to have helped the university redefine its offering in these buildings. We've fit out the space as a blank canvas, but we've no doubt the Royal College of Art students and technology start-ups will create a whole spectrum of transformative ideas and masterpieces here."