Purpose and 'moments that matter' underpin our high street revival 
The recent launch of ISG's 'The power of place: The true cost of inaction' white paper explored reactions from three influential groups, after 24-months of transformational change, brought about by a global 1 in 100-year pandemic event.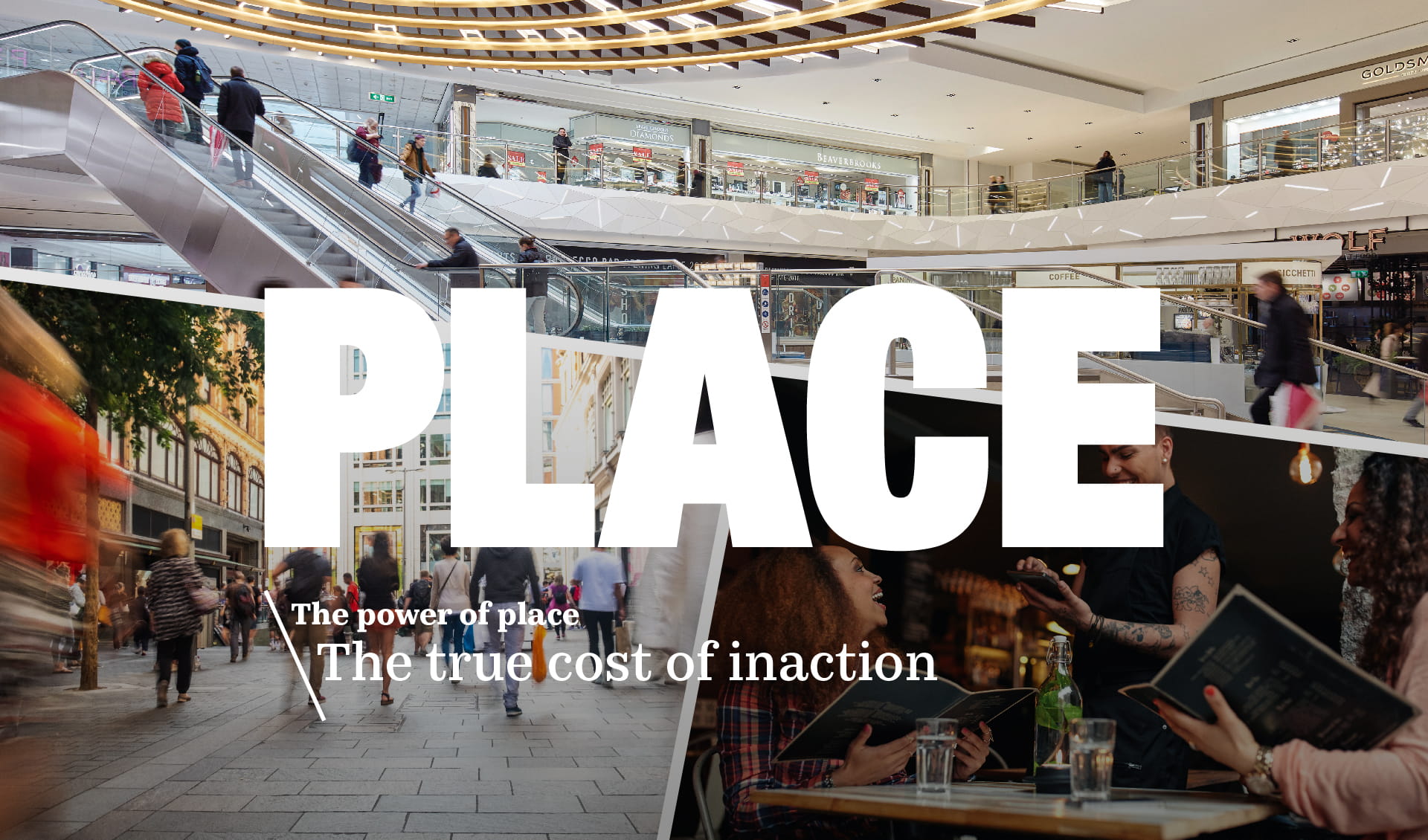 The recent launch of ISG's 'The power of place: The true cost of inaction' white paper explored reactions from three influential groups, after 24-months of transformational change, brought about by a global 1 in 100-year pandemic event.
Download the research and insight report
While headlines around the 'death of the office' constantly evolve to reflect our growing maturity as a nation of hybrid office workers, this period has seen profound societal changes around how we interact more broadly with the built environment and what its purpose might now be in our lives.
ISG brought together a panel of experts with a shared passion and commitment to the high street to discuss how insights from employees, employers and asset owners reflect their own critical understanding and strategies for a shared portfolio of over 10,000 retail outlets across the UK. Barry Perkins from ISG was joined by Chris Read from Lloyds Banking Group, Marie Nisbett from NatWest Group, CACI's Alex McCulloch and Andrew Tuck from Nationwide Building Society.
Watch the recording of the event below.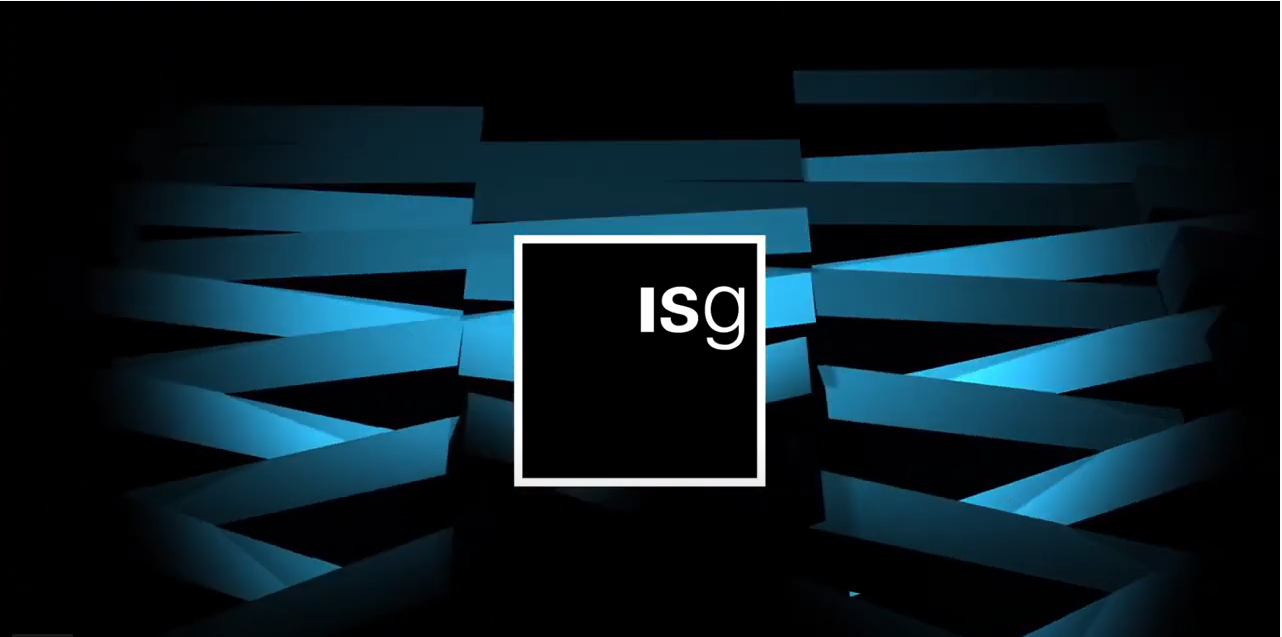 To start the discussion, Barry asked the panel how bricks and mortar retail businesses can offer experiences to customers that cannot be replicated online. As head of property services at Nationwide, Andrew is acutely aware that the building society's high street presence increasingly serves those 'moments that matter'. "It can be those really big life events, when customers need quality time one-to-one with somebody who will listen and deal with their issues."
Providing that face-to-face experience can't easily be done online, and Nationwide's new CEO has recently reinforced the company's commitment to maintain this direct community engagement by reassuring that if it becomes the last bank branch in town, Nationwide will remain on that high street until at least 2024.
Chris' responsibility for the operational delivery of Lloyds Banking Group's construction investments gives him a unique insight into the behavioural change in customers habits over the past 24-months. "It has really called into question what the branch of the future needs to be and what it is there for." But Chris is steadfast on the recognition that a physical presence is really important. Reflecting those moments that matter outlined by Andrew, "If there's a challenge, or a difficult situation, having the ability to go to your local branch and speak to a professional colleague who will help you in an empathetic way is so important."
Both Chris and Andrew agree that the high street needs to be about more than transactional spaces for banking customers – they need to be more community focused. Chris highlighted where we have created community offices for colleagues above branches this is helping colleagues to reduce their carbon footprint though travel and be closer to their communities.
Andrew's focus is around reviewing what other functions can be accommodated within his branch network. There's an expansion in Nationwide's telephony and digital contact activity – might some of these roles transfer to the high street? There are clearly advanced conversations taking place across the UK around maximising space utilisation within prime customer-facing locations.
As lead for NatWest's retail transformation programme, Marie sees the company's 2020 commitment around 'purpose' as a pivotal moment. "This focused around championing potential, helping families and businesses to thrive and supporting people with how they live their lives, recognising that consumers' expectations of companies are changing." Marie is clear that customers are not only looking for expert financial support, but also an understanding of how it provides a positive contribution to society – not just immediate stakeholders.
"Physical presence has to reflect this aspiration and we've thought deeply around how we build that model and provide space for community. We don't want to be viewed as a transactional facility, but a smart organisation that helps and promotes our customers' businesses – a community hub."  

Marie Nisbet, NatWest Group
Building on the space utilisation debate, Marie highlighted NatWest's entrepreneurial hub initiative – bringing innovators into branches to host meetings and conversations and learn from the host's teams. A number of these hubs are now operational, but there's definitely the aspiration to roll this initiative out across the network.
Marie looks across the full retail environment to see how the use of space is evolving. "Brands are consolidating and collaborating – B&Q going into Asda outlets, Argos and Sainsbury's and brands like Amazon beginning to merge that online model with physical space." Marie recognises that there's lots more lifestyle-type space being used in physical formats and people are using space differently.
The most important thing for NatWest is understanding the propositions – what's online and what best suits that physical space. "Those key decisions in life, where you want that face-to-face engagement and conversation and the need for more time is why it's so important to keep that physical high street presence for customers."
Working at data specialist CACI affords Alex both a granular and macro perspective on the radical changes that have happened since 2021. He finds it fascinating that all the panellists are so well aligned around the high street and sees that "Financial services are ahead of the game in recognising that physical presence is about emotional connection. Day to day activities can be left for online, and the connect is the one-to-one dynamic you have as a business with your customers."
Footfall levels on the high street have not recovered to pre-pandemic levels and all panellists recognise that this is likely to be the new normal. Andrew highlights that as we were all forced to adopt digital as society closed down – there is now an acceptance that simple 'transact' behaviours are not now occurring at branches.
Alex's data insights confirm this analysis – "We've accelerated five years forward in terms of digital behaviours in the space of about two-weeks in April 2020. We're not going back, and once we accept that, we need to think about how we change what we deliver." From Alex's perspective, location becomes a critical factor in this conversation. "Format is key – a market town may see more cash transactions than a city centre branch, with different demographics requiring different services". However, his analysis suggests that most locations in most retail sectors are now probably oversized.
In firm agreement, Chris acknowledges that "Lloyds has been on a journey, moving away from a one size fits all branch solution. We've been using data actively to do exactly what Alex describes, and our flagship outlet in Manchester was designed around business customers and how we can effectively support them." Its branch network model is flexing to reflect the customer demographic and specific need in local communities.
Reinforcing this point Andrew reflects that as a Building Society, the needs of customers, and especially those vulnerable customers, must always be front and centre of mind. These groups often need the most help and there's a need to look at data in a nuanced way to ensure you reflect all key audiences in your decision making.
"COVID-19 may have pushed many customers towards digital, but there's a large community that are not in that space, and they do want to come into branch for reassurance and advice."

Andrew Tuck, Nationwide Building Society
Footfall data is showing some interesting emerging patterns according to Alex. Hybrid working is here to stay and the expectation is that overall footfall in major conurbations will stabilise at around 60-70% of pre-pandemic levels, and our latest 'The power of place' research suggests we've already reached that point compared with pre-pandemic levels. Analysis shows that on those in-office days – consumers are spending 15% more on retail, which nets out to similar overall spending levels. Engagement in those locations is far higher – suggesting more flexible or later opening hours could prove highly beneficial to both customer and retailer.
Download the research and insight report
Alex stresses the importance of a fully rounded perspective by highlighting the statistic that two thirds of people cannot work flexibly. This includes individuals with roles in the service sector, factory workers, healthcare professionals, teachers and site-based construction teams. "All of these people are carrying on with their lives as they were before COVID-19, and they all need those physical places they've relied on."
Online usage has accelerated, but those key geographical and demographic factors continue to play a central role across the country. "We can't just assume people are working from home now, because actually in a lot of communities they're just not."
Andrew muses on whether people working from home are actively engaging with services and facilities in their local communities. Alex suggests that many of our towns and villages aren't set up for what we need them to be. "A typical community needs everything you would not expect to have to travel 15-minutes for, and too many high streets are now 'clone towns' and that's not what we want on our lunch breaks."
To break the cycle of workers jumping into cars to travel outside of area, Andrew believes that town planners and regeneration specialists are going to have to respond to this challenge, working alongside the business community. There's also a key sustainability issue with keeping people out of cars and staying local, and Andrew sees the current cost of living challenges reinforcing this behaviour. This also dovetails with the emerging opportunities to create community business space, incubators and hubs locally – using the existing high street assets in new and innovative ways.
"The more inclusive we make our branch designs, the ability of our colleagues to service complex and growing customer needs and expectations, alongside the way they are perceived within communities will present us all with significant placemaking challenges."

Chris Read, Lloyds Banking Group
Andrew flags the issue of wellbeing on remote workers, and although there is now a significant sustainability case against dragging teams into central offices to conduct activity that could easily be replicated at home, he recognises that many need those in person social interactions. Organisations may be able to use branch networks when there are enough people corralled within an area to create an in-branch office hub.
"Maybe we need to start thinking about spaces where colleagues from different organisations come together to interact, socialise, share and learn from one another. We need some different thinking for this change curve and I think Government has a role to play here around planning requirements and governance."
Alex agreed that change must be led by government. "Many local councils and planning authorities recognise that the way communities engage with space has changed. There is now a genuine impetus for change but, as a society, I think we have about a three-year window to make that change or risk reverting to type." Almost every institutional framework that helps shape our high streets is not fit for purpose anymore argues Alex. "The Landlord Tenancy Act, which is more than 65 years old, is based on an assumption that the entire customer transaction takes place face-to-face in a branch, and you value a store on that basis. It's now most likely that transaction will be in the cloud, and what's in the store is a relationship that needs to be valued in a different way."
Chris recognised the important role of a changing business case viewed through the lens of purpose. "We no longer look solely at a business case based on turnover of a product, there's much more focus and investment placed on the less tangible elements that we bring to the organisation through our property investments. It's about brand engagement, how does space work from a cultural perspective and how does it support our purpose of helping the UK prosper."
Download the research and insight report
Marie considers spatial planning a fundamental component of future branch assets. "Technology and property have to work in partnership. We've explored putting our transactional elements at the rear of NatWest branches, so the up-front space can be lounge areas, conversational and relaxed spaces for customers." Unlocking these spaces means that branch teams can have better conversations using mobile devices away from typical desk settings. "It's a much better customer and colleague experience."
Rounding up the discussion Barry asked the panel for their views on how the sector's environmental, social and governance (ESG) commitments and performance can have the maximum impact on the communities they serve.

Andrew stressed that the sector was pushing ahead – at Nationwide all electricity used comes from renewable sources and that's a large proportion of the estate that can be net zero carbon. A major challenge that he sees is "Hearts and minds – we go into an office and we expect to be wearing shirtsleeves all year long. This behaviour has become normalised – rather than wearing more layers in the colder seasons." But Andrew sees operations as the smaller side of the challenge when considering the products his customers buy – Nationwide loan against 25% of the UK's total housing stock.
"The situation is still not clearly defined, but when we loan money we have a duty of responsibility around that loan. As an organisation we've focused on improving the EPC ratings of our office and branch property assets – but when you look at the widely reported challenges of our inefficient housing stock – this is a major challenge." One simple solution Andrew suggests is around refusing planning permission for any new house that has inadequate insulation levels.

Chris suggests that it's going to take landlords, tenants, government and a range of organisations with a collective aim of resolving building compliance. "When you have a heavily landlord reliant estate, it can't fall solely on the tenants to make all the investments required to make buildings compliant, there has to be a collective responsibility on moving forward towards those ESG targets. This enables us to support our customer base as society changes."
Bringing forward analysis highlighting broad societal consensus for ESG aspirations, Alex said "There's a temptation to assume that it's mainly young people who care about the environment and society, but we consistently see from surveys that people will judge a brand and a service on the basis of its ESG credentials, at every age and income level."
There is an acceleration in sentiment shift towards community and caring more about the space we live in. Alex believes that "The 'S' in ESG will become even more important with the cost-of-living squeeze and it's incumbent on brands to review how they positively engage with society. There's a collective desire from both parties to do the right thing."
Research reveals 19% revenue boost for firms investing in hybrid working during pandemic
Featuring insights from employees, employers, investors, landlords and developers across the UK, 'The power of place: The true cost of inaction' sees us go beyond the workplace to understand the greatest risks to our assets so we can take steps to overcome them, achieve long-term return on investment and mobilise for the challenges of tomorrow.
Getting NatWest's own house in order enables the company to be an exemplar in the space according to Marie. "We own an ageing estate, with lots of varied and fantastic buildings, but from a climate and energy perspective there's much work to be done." What Marie sees is that EPC ratings, building services optimisation and the fabric of the building are now all on the agenda and prioritised so the organisation can make informed decisions. This has been the real difference over the past few years.
Concluding the discussion, the striking observation is the level of alignment from all participants on the principles of organisational purpose and the acknowledgement that physical presence isn't simply about convenience, but increasingly those moments that matter for customers. The desire to innovate and find new ways to support communities from existing property assets is strong across each organisation, as is the recognition that this transformation must be a collaborative endeavour with multiple stakeholders driving forward positive change.
The domain
where this form is embedded might not be enlisted as a domain record for externally hosted forms. Otherwise, a browser extension or plugin may be blocking this form from loading. Review and reload form to continue.