Go behind the scenes at Open Doors 2021
ISG opens its doors once again to share a behind the scenes look into site and office life for Open Doors 2021.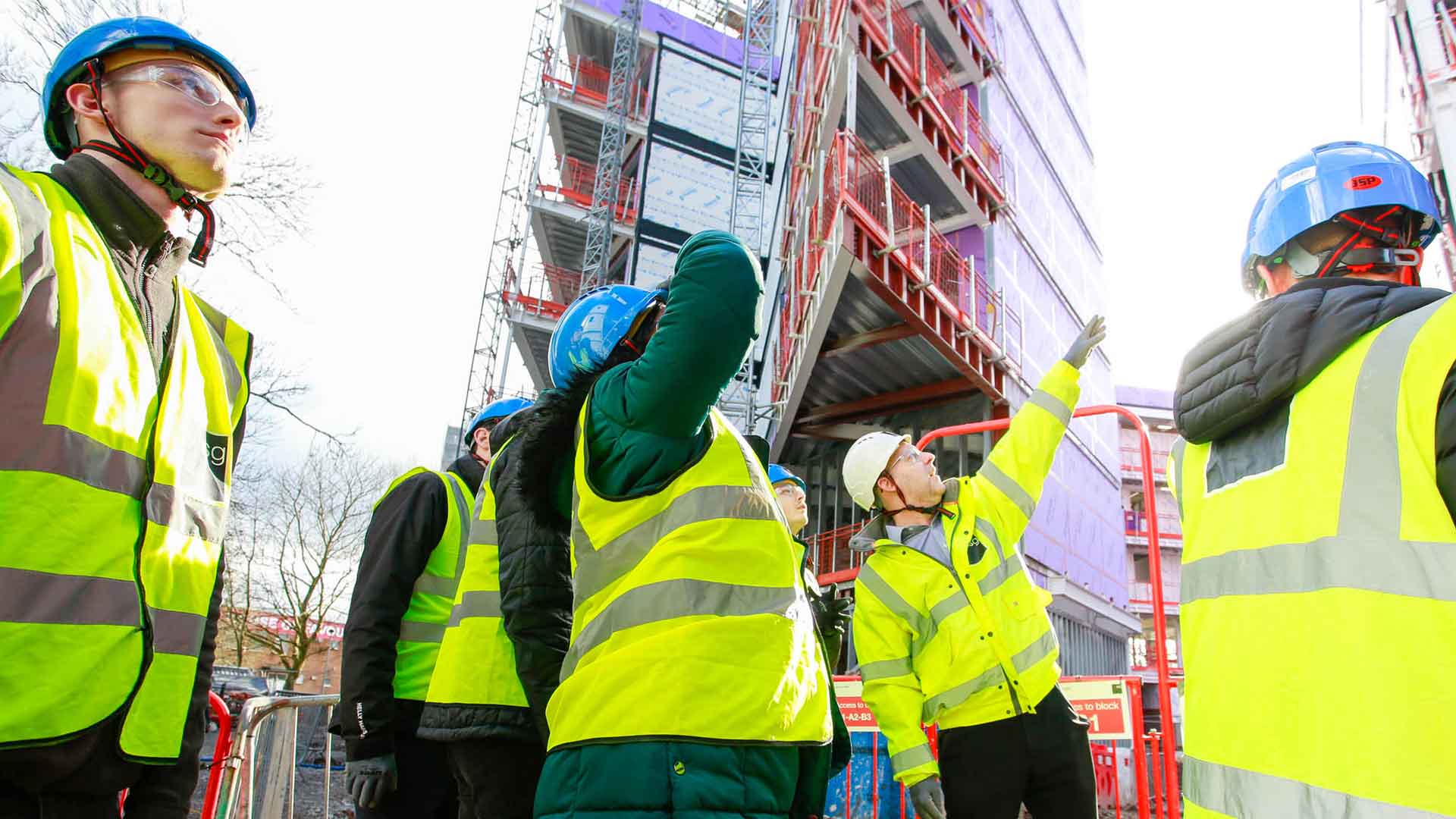 We're opening our doors once again to share a behind the scenes look into site and office life across England, Scotland and Wales for Open Doors 2021.
As part of the event, which runs from Monday 4 – Friday 9 October 2021, we are opening ISG sites and offices up and down the country to provide an insight into the inner workings of the construction industry and the wide variety of roles available within our sector.
This year we're opening more sites than ever before, from the world's first retrofitted sustainable office building at the University of Cambridge to our huge £95m Interchange project in Central Square, Cardiff, as each location gives a unique insight into what our industry is all about.
For the first time ever, we will be opening our head office in London to showcase the wide variety of roles, specialisms and professions that contribute to the delivery of our projects every day.
We're delighted to announce the confirmation of the following projects:
(NOTE: This is an old article. The Open Doors website has details of any current open projects)
England
Sky Labs, London
SMBC, London
IKEA, Hammersmith, London
University of Cambridge Institute for Sustainability Learning (CISL), Cambridge
Heath Primary School, Chesterfield
The Duncan Edwards Leisure Centre, Dudley, Midlands
Phoenix College, Reading
ISG's joinery workshop, Whitstable
ISG head office, Aldgate House, London
Scotland
Rosebank Distillery, Scotland
Wales
Interchange project, Cardiff
Llancarfan Primary School, Vale of Glamorgan, Wales
We'll also be hosting our very first Open Doors virtual panel session webinar, More than just a Building, as our chair, Strategic Advisor for Education, Jane O'Leary, welcomes a team of expert panellists to discuss their career journeys, the various routes into the construction industry and the vital role they play on the projects we're a part of.
You can sign up for a place on our webinar by clicking the link below.
More than just a building panel session
The week-long programme supports our drive to help the next generation of talent build something special, while showcasing the industry-leading customer experience we provide for our clients.
For more information about Open Doors, head over to our dedicated Open Doors web page or click on the links above to book your place on the site of your choice.
Stay tuned to live updates across our social media channels in the weeks leading up to, and throughout, Open Doors week.